'We need to come together:' Democratic congressional candidates call for unity at state convention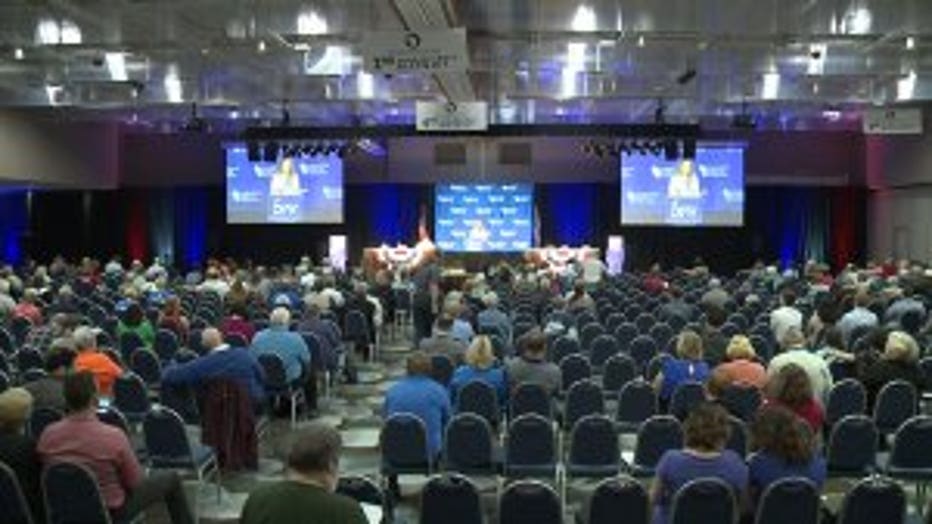 OSHKOSH — Democratic candidates running to replace Republican House Speaker Paul Ryan in Congress called for party unity Saturday to capture the southeast Wisconsin seat, a victory they argued could be key to flipping majority control of the House.

Democratic candidates for congress took this stage -- among them, the two people fighting to replace Ryan.

"We need to come together," Randy Bryce said.

"We have a duty to win this seat in November," Cathy Myers said.

Bryce argued that it was time for a blue collar worker like himself to hold the congressional seat that includes traditionally Democratic cities like Janesville and Kenosha, once home to large automobile plants that are now shuttered.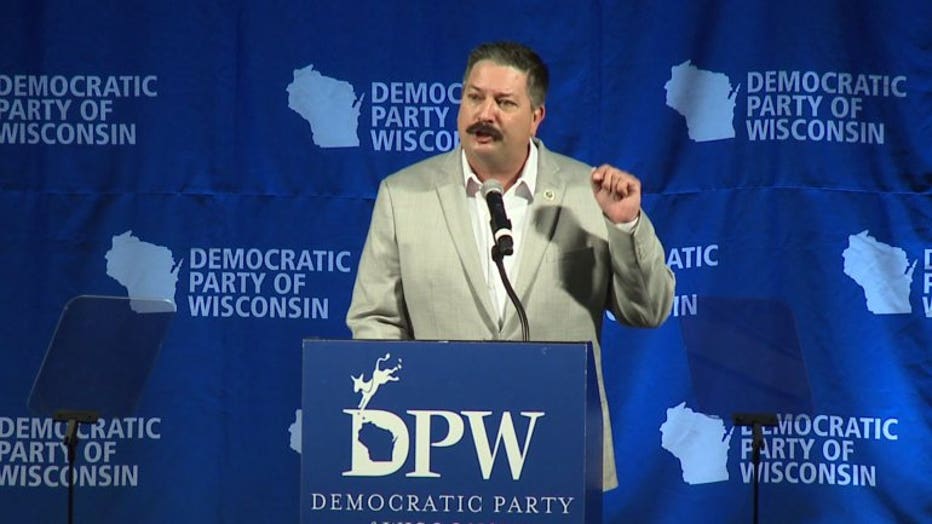 "How about paying public sector union workers what they're worth before we give billions of dollars to companies like Foxconn?," Bryce asked.

Public school teacher Myers mentioned a variety of hot button topics from gun control to funding for education to women's rights.

"I'm one of tens of thousands of moms demanding action on common sense gun safety legislation," Myers said.




Earlier this year, Ryan announced he would not seek re-election -- making his seat the only congressional race in the state without an incumbent defending it. That doesn't mean it will be an easy fight. Bryce and Myers say the stakes are higher than ever.

"Because this seat could be the one that turns the House of Representatives blue," Myers said.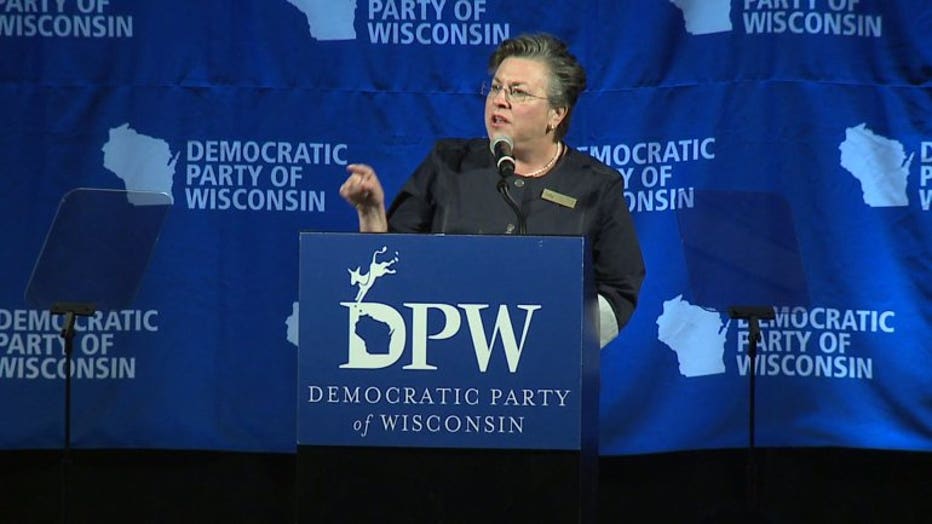 Six Republicans filed to replace Ryan after he announced in April he would not seek re-election after 20 years holding the seat. Former Ryan aide and University of Wisconsin Regent Bryan Steil, a corporate attorney, is seen as the front-runner based on his organization, fundraising and endorsements. Both Bryce and Myers attacked Steil in their speeches to about 1,000 Democratic activists, while also arguing why they are the better choice to take him on.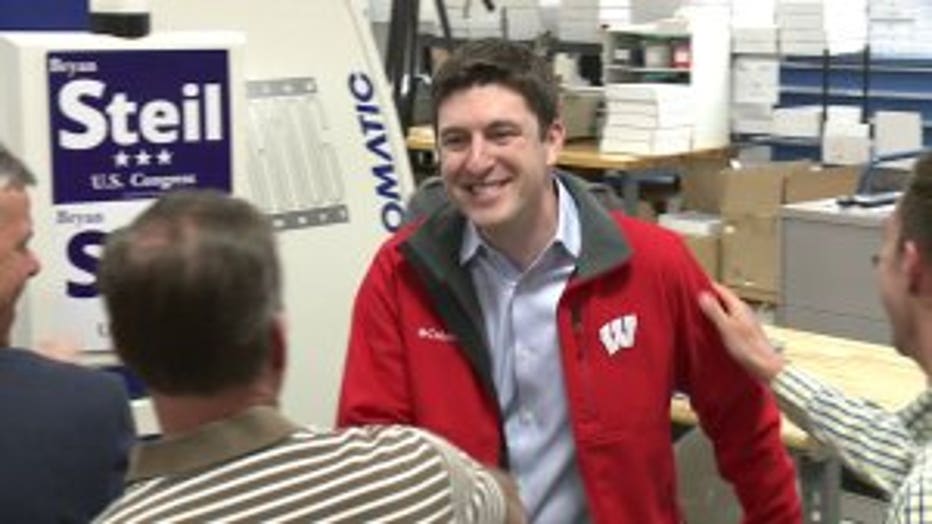 Myers said Steil will be a "rubber stamp" for President Donald Trump, just as she argued he is for Republican Gov. Scott Walker as a UW regent. Bryce described Steil as Ryan's "hand-picked replacement."

"He supported the tax scam, and he's not going to protect Medicaid, Medicare, or Social Security," Bryce said. "Bottom line: he has no idea what it's like to fall on hard times."

But the candidates say the momentum is in their favor-- as a blue wave continues to grow.

Without mentioning one another, both Bryce and Myers urged fellow Democrats to unite to win the seat. The primary is Aug. 14.

"This fight is far from over," Bryce said. "Together we repealed Paul Ryan, but I'm going to need everybody in this room to replace him."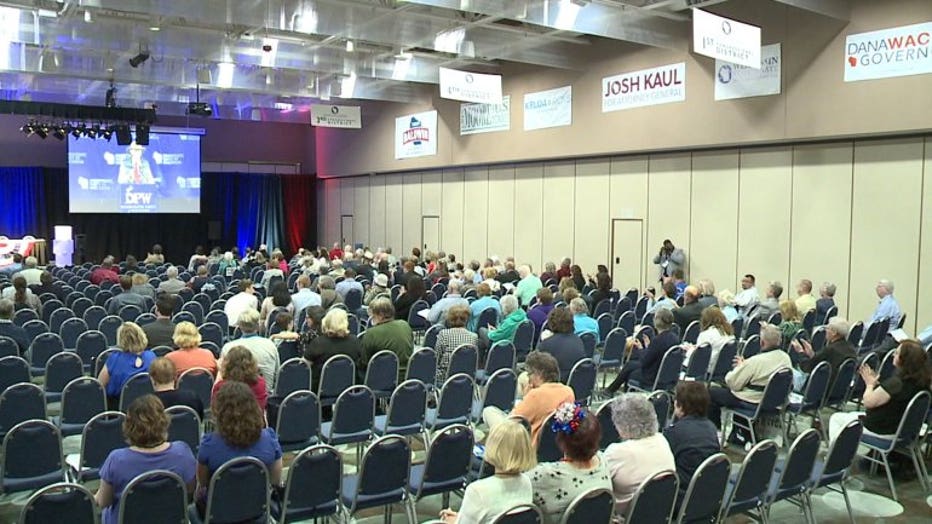 Democrats must net 24 Republican-held seats to regain the House majority.

Bryce's endorsements include liberals like Vermont Sen. Bernie Sanders and NARAL Pro-Choice America, while Myers has the backing of the National Organization for Women.