"We miss him dearly:" Family, friends gather to remember Milwaukee Ald. Joe Dudzik


MILWAUKEE -- The late alderman, Joe Dudzik was memorialized during a neighborhood walk and stepping stone dedication. It was a solemn walk as family, friends and local leaders remember the man who dedicated his life to serving his community.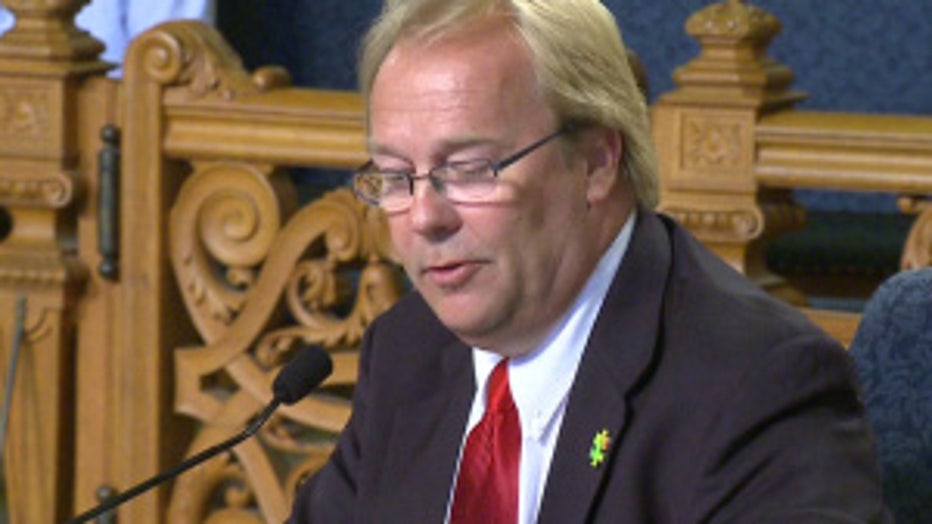 Milwaukee Alderman Joe Dudzik


The rain didn't stop dozens to gather at Euclid Park Saturday morning, August 29th.

"One of the things that I think is most important for this city is how much he loved this city," said Milwaukee Mayor Tom Barrett.

The late alderman, Joe Dudzik, was today's topic.

"I just want you to know at City Hall he's not there, but we're thinking about him," said Barrett.

Alderman Dudzik passed away on May 21st, after he crashed his motorcycle into construction barricades. The Milwaukee County Medical Examiner's Office reports that his blood alcohol level and speed were a factor in that crash.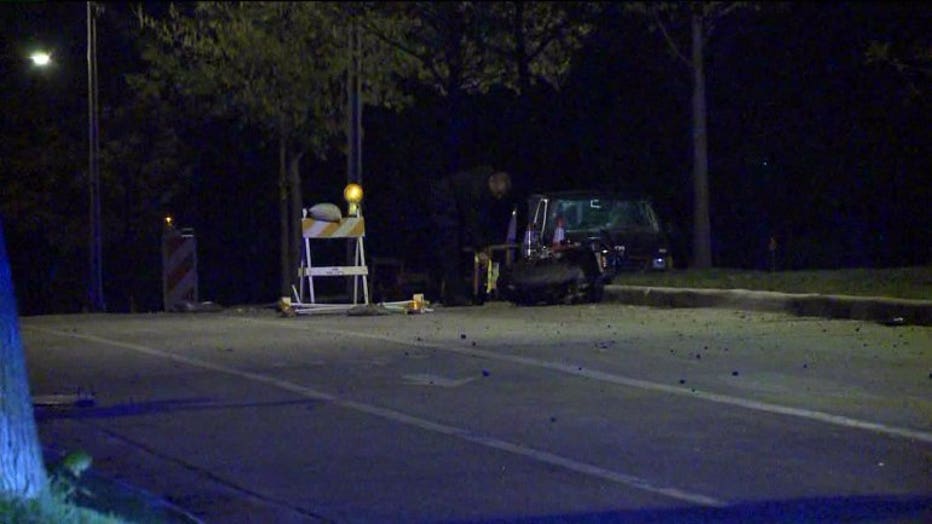 Motorcycle crash May 21st


"We miss him dearly but he always goes on and he will continue to go on in each of our hearts," said Milwaukee Alderman Jim Bohl.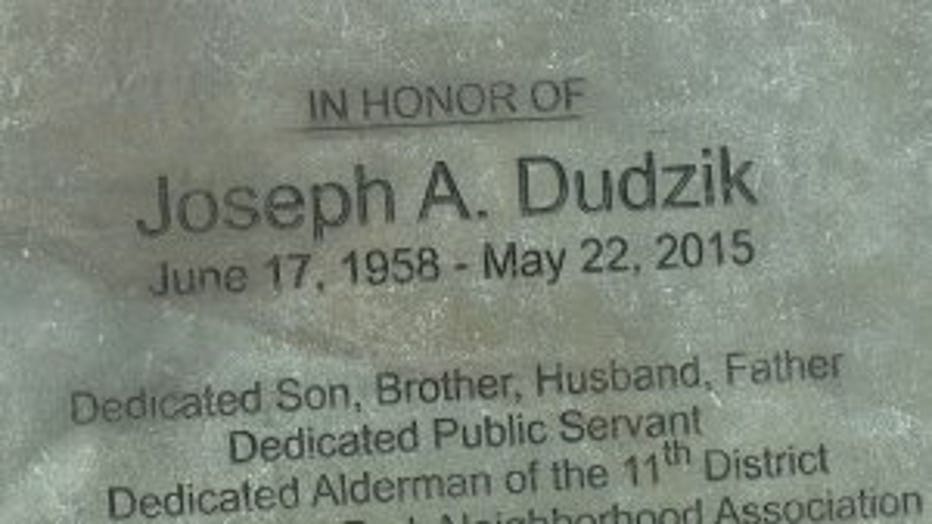 Stone dedicated to Alderman Joe Dudzik


Many of his former colleagues paid tribute to Dudzik.

"There was no mean animosity to him. He really was a genuine man who cared deeply for the people he served," said Milwaukee Common Council President, Michael Murphy.

Among the crowd was Dudzik's wife and two sons, who watched as a stone was dedicated to them. The stone will become a permanent fixture in the Dudzik's home garden.

"Joe was a big gardener. I can't keep it up as good as he can but I'm trying my hardest," said Lynn Dudzik, Joe Dudzik's wife.

Every detail was thought of when planning his memorial, right down to a candy jar -- it's the original one that the late alderman brought to all of his community events.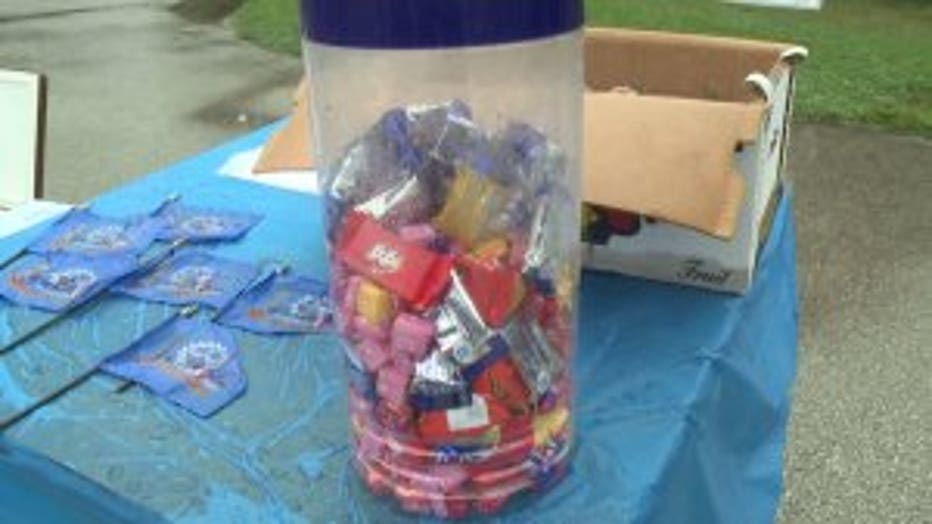 "That was our penny jar growing up and I hope that's not the original candy from the first Euclid Park meeting," said Jake Dudzik, Joe Dudzik's son.

It's the memories that will go along with that candy jar that folks talked about on their walk today -- a walk around the 11th district and back to Euclid Park where a new bench will be installed and mounted atop a plaque for all to remember Alderman Dudzik.

"I'm glad that everyone is here and the great support, it's wonderful," said Lynn Dudzik.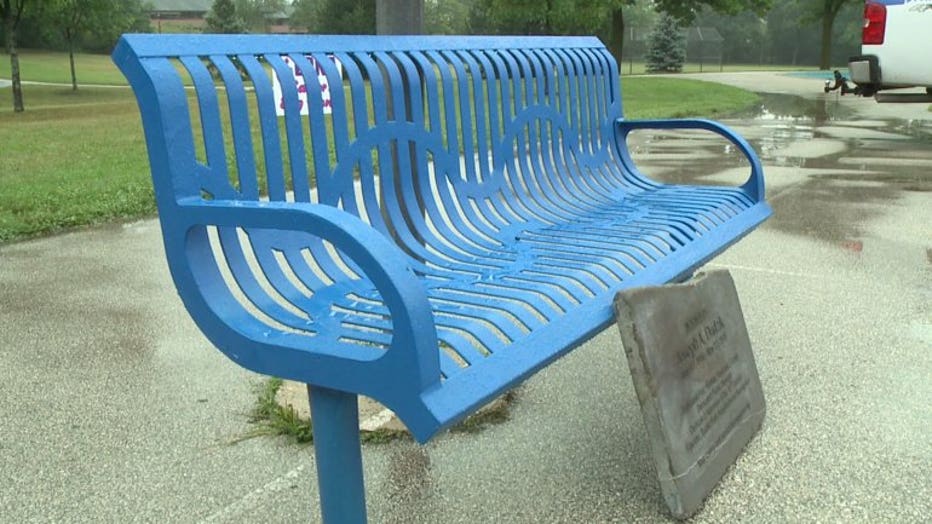 Alderman Joe Dudzik memorial bench