'We lost a visionary:' Joe Bartolotta, co-owner of The Bartolotta Restaurants, dies at 60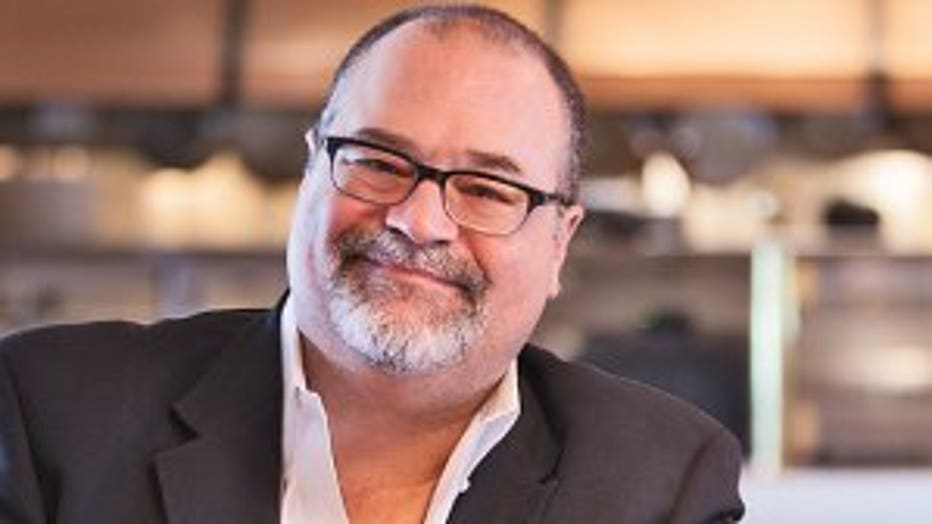 MILWAUKEE -- Joe Bartolotta, co-owner of The Bartolotta Restaurants, died on Monday night, April 22 at the age of 60. Bartolotta wasn't just an exceptional chef -- but also an impressive philanthropist, a great humanitarian and an accomplished restauranteur.

A news release from the Bartolotta group stated he "passed away peacefully in his sleep with a smile on his face." The release also said "Joe is beloved by the Milwaukee community for his hospitality, heart, generosity and love of all."

Those who knew Bartolotta said he loved to be around good company and delicious food.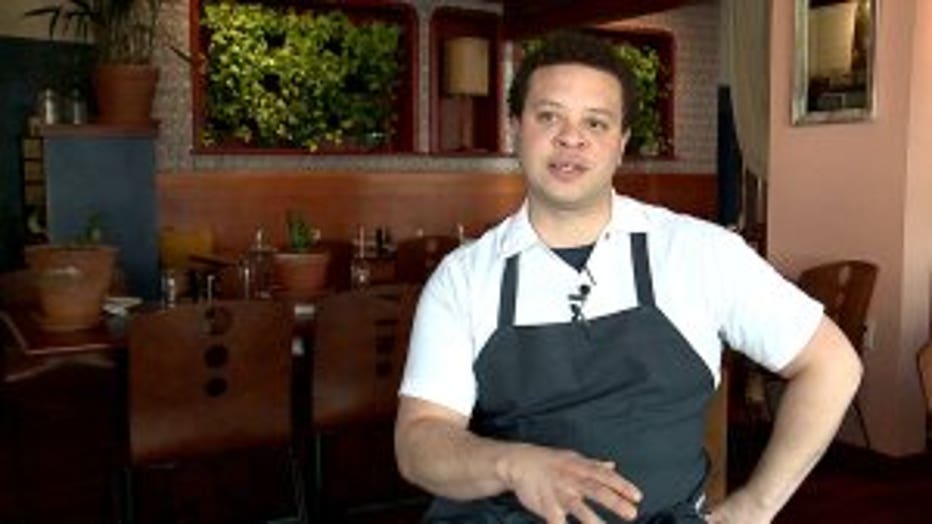 "His touch on Milwaukee, not just from a dining standpoint, is immeasurable," said Dane Baldwin, owner of The Diplomat and a protegé of Bartolotta. "I always knew that I could ask Joe a question, no matter what. I didn't have to hide behind anything."

Having spent years working for and alongside Bartolotta, Baldwin said the loss of his friend is painful.

"The news received today is definitely stunning," Baldwin said. "We lost a visionary. We lost someone that has touched so many different careers along the way."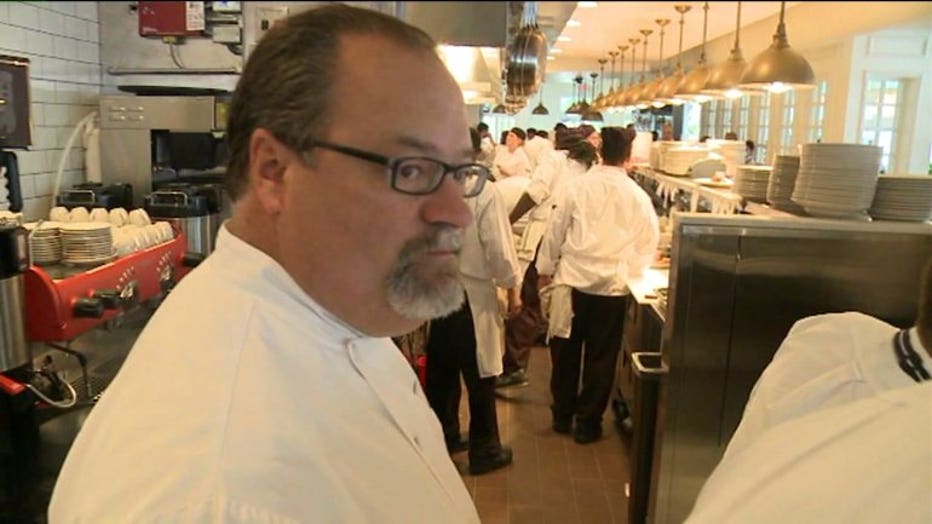 Those who admired Joe Bartolotta had much to say about him.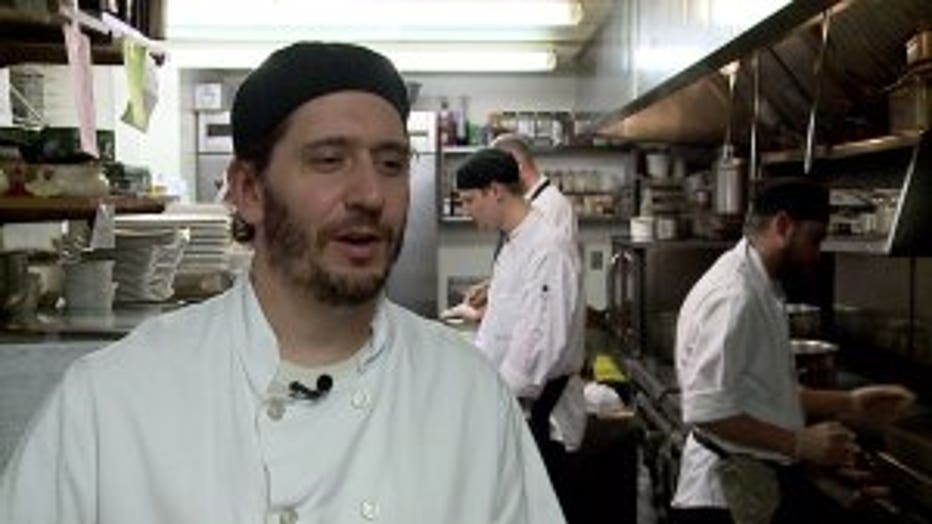 "When we speak of family, for us, he's part of our family," said Justin Aprahamian, owner of Sanford Restaurant.

Aprahamian said Bartolotta always went out of his way to make new friends.

"He'd kind of mosey through and he'd make sure that he stopped and talked to everybody along the way," Aprahamian said.

Joe Bartolotta, a man who made a name for himself through cooking and restaurants, was being remembered as a man who had a genuine passion for finding happiness with good company.

Reaction from prominent names in the community




Kyle Cherek, Food Historian and Host of Wisconsin Foodie

"Joe Bartolotta's impact on Milwakee's dinning scene will be one to be measured against for generations. The Bartolotta restaurants were, and remain aspirational spaces for the city to come together over food. He, in concert with his brother Paul, taught the city how to dine. He was a dear friend, and deeply warm human being, and a great supporter. He personal influences, and effects on my life are simply to many to count. Suffice to say I consider myself immensely lucky to have known him and to be part of Milwakee's food culture while his life force was shaping it."

Milwaukee County Executive Chris Abele

"Joe Bartolotta changed Milwaukee's restaurant scene forever, and played a leading role in elevating us to the culinary destination we are today. He will be remembered for his heart and hospitality, abiding commitment to the Milwaukee area and generous philanthropy. Our thoughts and prayers are with the Bartolotta family, friends, fans and all who are mourning his loss."

Milwaukee Common Council President Ashanti Hamilton

"It is with a heavy heart that the City of Milwaukee remembers the life of Joe Bartolotta and his impact on our City. Not only did he create a cuisine empire that offers some of the finest food we have to offer, but he also created beautiful spaces to gather and grow together as a community. From galas to fundraisers, Bartolotta spaces have elevated the work of countless individuals and organizations. His support has made the restaurants that bear his name synonymous with the positive work happening in our community.

"This is just one way in which we saw Joe's heart for the City extend far beyond the kitchen. As a member of the Wisconsin Restaurant Association's Kitchen Cabinet, he sought for ways to use his culinary gifts to bring joy and support to some of the most distressed areas of our community. We have lost a Milwaukee giant, and the entire City mourns with the Bartolotta Family during this time."

Greg Marcus, president and CEO of The Marcus Corporation

"On behalf of the entire Marcus Corporation and my family, our heartfelt condolences on the passing of Joe Bartolotta.  Joe was an extremely talented restauranteur and luminary who bettered our community both in and beyond the kitchen.  In particular, we are grateful for the many ways in which Joe dedicated his time, talents and passion to inspire countless young people as they embarked on their own culinary careers.  Joe's heart and passion for Milwaukee was unmatched. He will be greatly missed."

Dr. Vicki J. Martin, Milwaukee Area Technical College president

"Joe Bartolotta made a dramatic, long lasting and positive impact on culinary arts in Milwaukee, including through support of Milwaukee Area Technical College. Joe served on an advisory committee helping keep our programs relevant to the industry and personally helped design the dining room and kitchen of our Cuisine Restaurant and our International Foods Lab. Milwaukee PBS had the opportunity to work with him on "Around the Corner with John McGivern," "I Remember" and "Cook.Plate.Dine.™" The thoughts of the MATC community are with Joe's wife Jennifer, his brother and MATC graduate Paul, their families and The Bartolotta Restaurants at this time of loss."