'We lost a family member:' Firefighter dies after evacuating residents before Sun Prairie explosion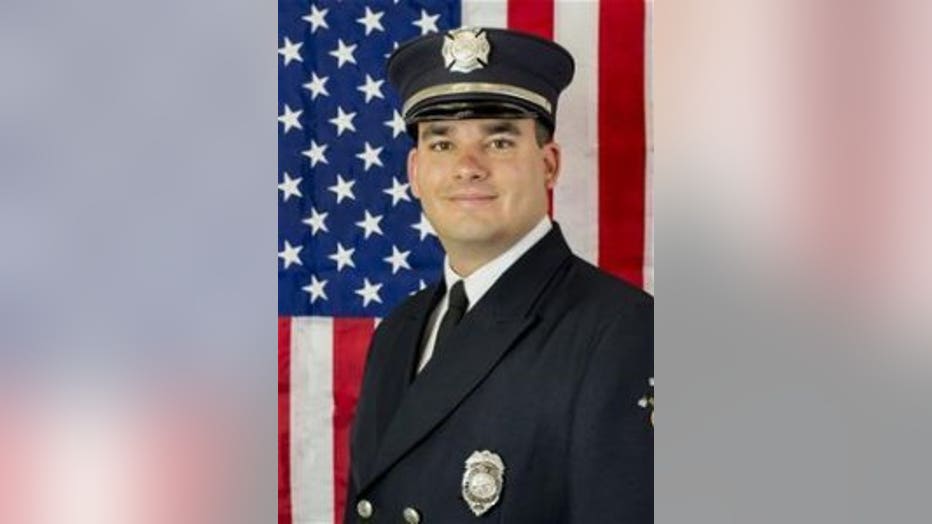 SUN PRAIRIE, Wis. — A massive natural gas explosion killed a firefighter and leveled portions of a city block in a southern Wisconsin community, including a bar the firefighter owned, authorities said Wednesday, July 11.

The blast in downtown Sun Prairie on Tuesday evening also injured at least 11 other people and left residents of the Madison suburb wondering how they'll put their downtown back together.

The blast happened after police got a call at 6:30 p.m. that a construction crew working on a downtown street had punctured a WE Energies natural gas line. Police and firefighters arrived to investigate and were evacuating the area when the gas exploded shortly after 7 p.m. The blast ignited four-story high flames that burned long into the night and belched a smoke plume visible for miles.

At least five buildings were damaged, including the Barr House tavern, Glass Nickel Pizza and a steak restaurant, according to a news release on the city's website.

Sun Prairie Fire Department Capt. Cory Barr, 34, was caught in the explosion as he was working to evacuate people from the area, Fire Chief Chris Garrison said during a news conference Wednesday evening. Barr died after he was transported to a local hospital, the Dane County Medical Examiner's Office said in a news release.

Barr had been with the department for 15 years. He also worked as a real estate agent and owned the Barr House. Garrison said Barr and his fellow firefighters and police evacuated 115 people before the blast. The chief choked up as he spoke and had to take a long pause to gather himself.

"We didn't lose a firefighter yesterday," he said. "We lost a family member."




Barr's wife, Abby Barr, said in a statement that Cory Barr was "the best husband a girl could ask for" and lived his life by the motto "happy wife, happy life." The couple was raising twin daughters who just turned 3 years old. She said the girls would run up to him screaming "Daddy's home!" whenever he walked through the door.

"He was so outgoing, goofy, big-hearted, and would give the shirt off his back to anyone," she said. "To say that our family is devastated and heart-broken is an understatement."

Below is Abby Barr's complete statement:

"There are not enough words in the English language to describe how wonderful of a man Cory was. He was the best husband a girl could ask for. He lived by the "Happy Wife, Happy Life" motto. He couldn't have been a better dad to our twin girls, who just had their 3rd birthday. They looked up to him and would run screaming "Daddy's Home" every time he would walk in the door. Cory loved the fire department. He was the first firefighter to join the department when they changed the age limit from 21 to 18. This allowed him to be on the department for 15 years. His passion for the fire service was unremarkable. He was also able to follow in his grandparents footsteps and open a bar in a location that had so much sentimental value to him and I – The Barr House. He loved the commandry a bar brings and the friendships that can develop. I have yet to hear somebody ever have a bad thing to say about him. He was so outgoing, goofy, big-hearted, and would give the shirt off his back to anyone. To say that our family is devastated and heart broken is an understatement. We greatly appreciate all the offers of help, kind words, and prayers everyone has offered. I am in awe at how much a community can come together to lift up those in pain. God wanted this dedicated and passionate firefighter by his side."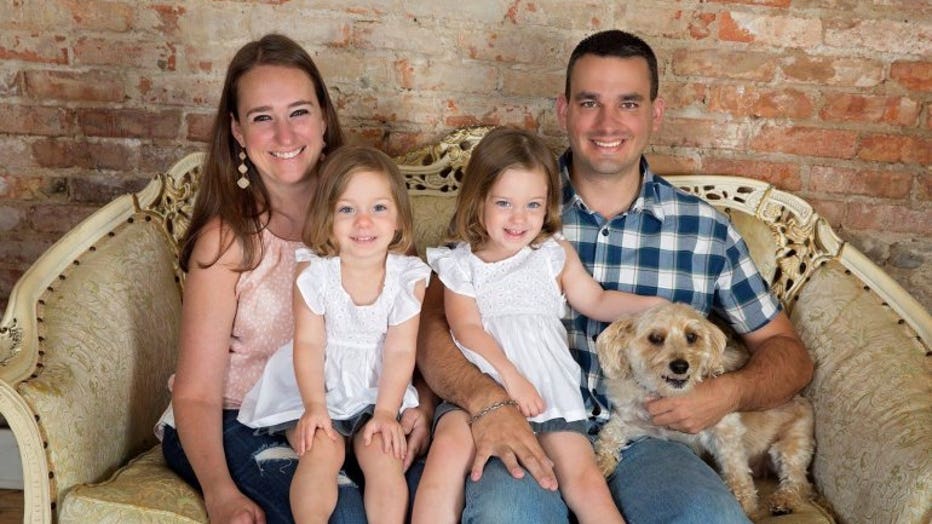 CLICK HERE to support the family of Cory Barr.






Gov. Scott Walker toured the blast area Wednesday evening, telling reporters at the news conference that the entire state was behind Abby Barr and her children.

"It is a tragedy because of his death, but he is without a doubt a hero as those who worked with him because there's no doubt, looking at that site, that had they not evacuated the people, literally some of whom were kitty corner across the way at one of the restaurants, some across the way in the buildings, the tragedy of one would have been far greater. On behalf of the whole state, we say we love you," said Gov. Scott Walker.




Authorities said five other firefighters, a police officer and five civilians were hurt and transported to a hospital. The firefighters included two who were caught in the blast with Barr.

All had been released by Wednesday evening except for one firefighter, who was upgraded from critical to stable condition, Sun Prairie Emergency Medical Services Chief Brian Goff said.

Authorities and WE Energies did not release the name of the company that was doing the construction work. Police Lt. Kevin Konopacki said during the news conference that investigators are in the midst of a complex probe and no information would be released.

PHOTO GALLERY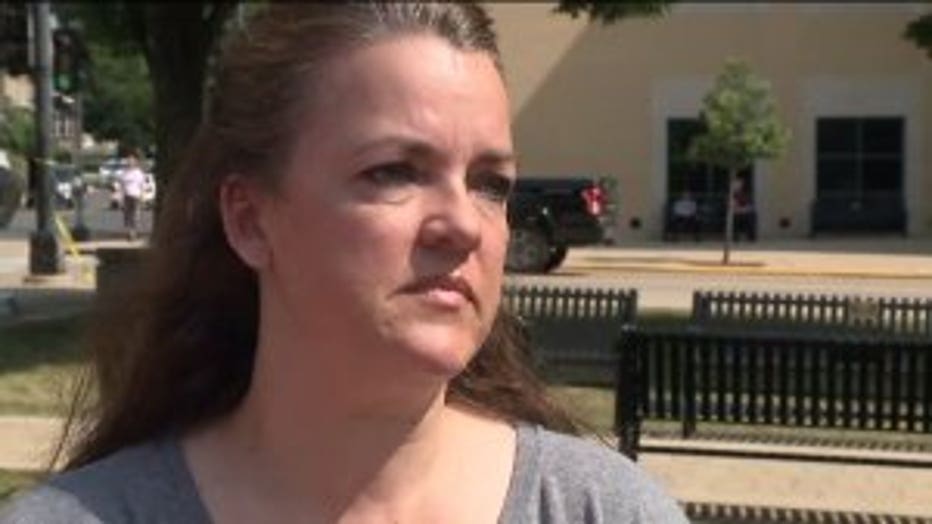 "It was nothing but flames. There were just flames pouring out of it," said Renee Von Klopp with the apparel company Razor Sharp Screen Printing.

She lost her livelihood in the blast.

"We felt a boom and our house literally shook. We were standing in the street and we could see smoke coming up. I broke down in tears. It's my husband and myself -- family business. This is what we do to take care of our family, and it was gone. One of our walls shared a wall with the Barr House, so I'm sure when the explosion happened, it probably tore right through our building. When you know someone passed away and it's someone you knew, that makes it even worse. The business can be replaced. All of that can be put back together, but knowing that a friend of yours is gone, is the hardest part. My husband was going to stay and work -- and he changed his mind. He was too tired and he came home, and I am grateful that he did -- because with our shop, he could have been in the back cleaning screens and he wears headphones, so if someone had been at the front door knocking, he would have never heard them," she said.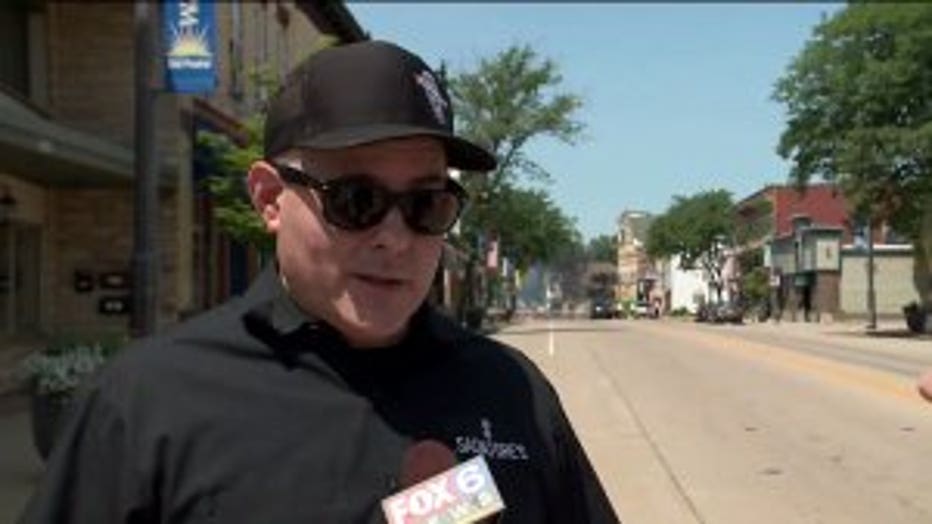 "We were in our building and we smelled gas. We were about to call the fire department, but noticed the fire department was rolling up in front of the building. We were told to turn off all the ovens, turn off all the equipment, lights, etc. We made sure all of the tenants upstairs were evacuated and then as I was walking to the side of the building, the Barr House exploded. Debris flew over the building and rained down upon people that were on the sidewalk. Property really means nothing in the larger scheme of things. We lost a downtown business owner and fire department captain, Cory Barr. Their intention was to build this place and build a community around it. They were champions of the community. I think that kind of spirit is hard to replace. I think the city is going to go through a considerable healing process. I want (Cory Barr's wife) to know that we're all thinking about you, and we're all very sorry for your loss, and we're very grateful for your husband's service," said Patrick DePula.

Attorney General Brad Schimel released the following statement after learning of the Barr family's loss:

"My team at Wisconsin DOJ joins all Wisconsin citizens and first responders in mourning the loss of one of our courageous firefighters. This tragedy is a heartbreaking reminder that those who rush into danger to protect the public put their lives on the line for us every day. Our thoughts and prayers are with this brave public servant's family and all of his colleagues in fire service."

Main Street remained blocked off to traffic and pedestrians on Wednesday afternoon as crews worked to assess the damage -- with buildings reduced to rubble.

Steve DePula, owner of Salvatore's Tomato Pies restaurant about a half-block from the fire, said he and Barr both served on a downtown business committee. He described Barr as a champion of downtown issues who worked to both preserve Sun Prairie and transform the city into a travel destination.

"He was very, very proud of Sun Prairie and the community he lived in," DePula said. "It's a testament that he served as a firefighter to how much he cared about the community."

Sun Prairie, a city of about 30,000 people, is less than 15 miles (24 kilometers) from the state Capitol in Madison. Its biggest claims to fame are Jimmy the Groundhog, a renowned rodent that predicts how long winter will last on Groundhog Day, and midget car races. The cars are a cross between ATVs and dune buggies.