"We have to learn to get along:" Milwaukee community gathers with one goal -- stop the violence


MILWAUKEE -- With more than 20 shootings in Milwaukee in the past week, the number of gun related crimes continues to soar. What's going to stop it?

As the phrase "no more violence" echoed through Milwaukee's streets, folks of all backgrounds came together with one goal.

"Bring awareness that the violence here in our city is out of control and we need to wake up the city," said Tracey Dent, Peace for Change Alliance.

Tracey Dent led a march for victory over violence, urging residents to be proactive in combating the issue.

"We are asking parents be more involved in your children's life. Find out what they're doing on social media, search their room, see if there are any weapons in there. Reducing the violence starts at home," said Dent.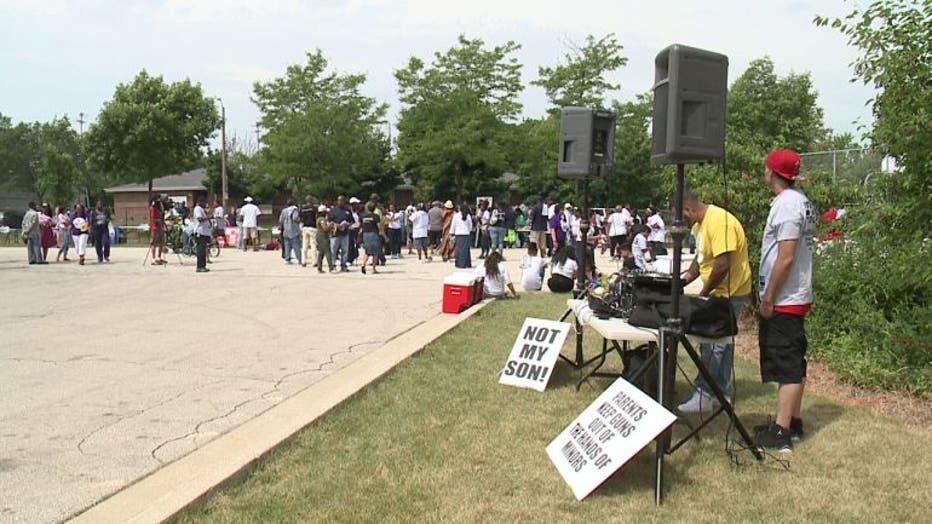 Victory Over Violence Peace Rally


The need for a change resonated with many, especially since there have been over 80 homicides in 2015, and more than 20 shootings in the past week alone. One which happened just hours before the walk, as a 15-year-old boy was shot while leaving a park after playing basketball.

Saturday, July 11th residents gathered at that very park in an effort to promote peace.

"We don't want to see anymore blood. We don't want to see anymore killings and we want to see the violence stop. More importantly, we are building community. Everybody needs to say what are you doing on your block to make a difference," said Democratic State Senator Lena Taylor.

"We have to learn how to get along with each other," said Jacobe Franklin, lost his brother to gunfire.

14-year-old Jacobe Franklin lost his brother to gunfire and speaks out to his generation about ways to stay constructive. Saturday's event which included a resource fair, recreational and education services was just one way.

From signs to t-shirts, the message of nonviolence is loud and clear. But organizers want to turn those words into actions. They say the only real way change can be made is through community involvement and engagement.