'We don't want to cause injuries:' FOX6 practices PIT maneuvers with Wisconsin State Patrol


TOMAH -- The Wisconsin State Patrol is one of a handful of Wisconsin law enforcement agencies allowed to end a police chase by preforming a PIT maneuver. PIT stands for "pursuit intervention technique." FOX6's Amy DuPont rode along with some future troopers who demonstrated how a successful PIT maneuver is done.

Trooper Jonathon Luck sat calmly in the passenger seat, even though he had little control over the crash that was about to take place. Trooper Luck willingly handed over his keys to a Wisconsin State Patrol cadet, because the best way to learn how to end a police chase is behind the wheel.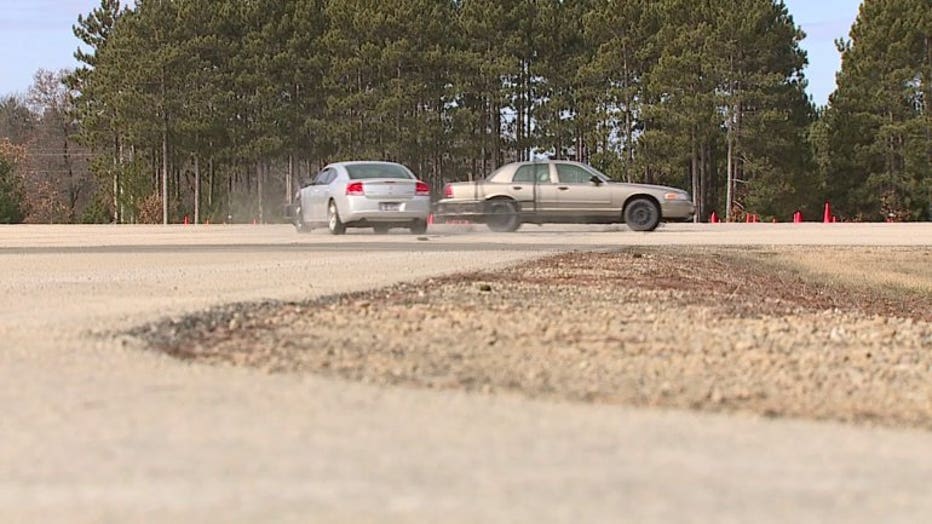 The State Patrol is one of only a few agencies that allows its officers to perform PIT maneuvers. Initially used by stock car drivers to spin a competitor off the race track, law enforcement adapted the PIT to stop a fleeing driver.

"We don't want to cause any injuries to ourselves or the pursuit vehicle. We are trying to end the pursuit safely," said Trooper Luck.

In Wisconsin, troopers only perform a PIT at 35 miles-per-hour or slower. Anything faster is considered deadly force. When done right, both the officer and other driver walk away uninjured. When done well, the vehicles are simply scratched.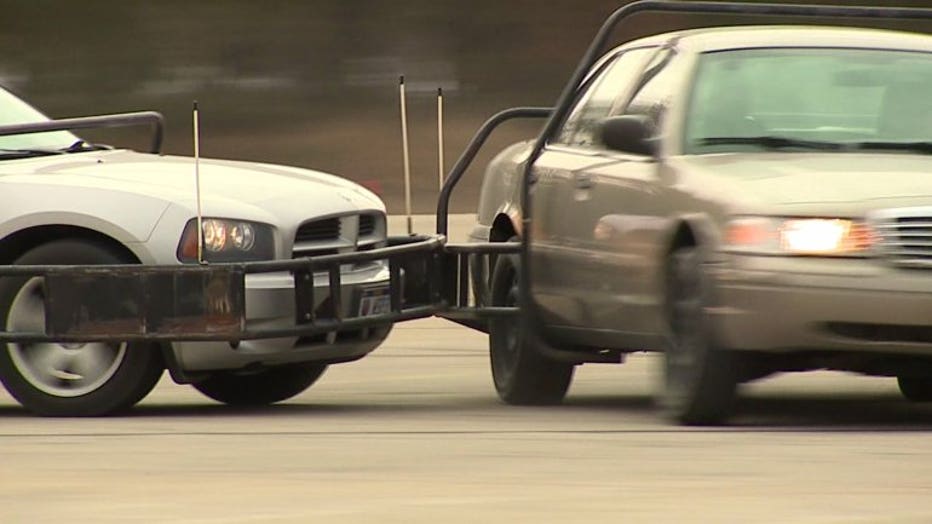 The maneuver can have deadly consequences. In March, a Greenfield officer attempted to PIT a truck that fled from a traffic stop. The driver lost control and he died at the scene.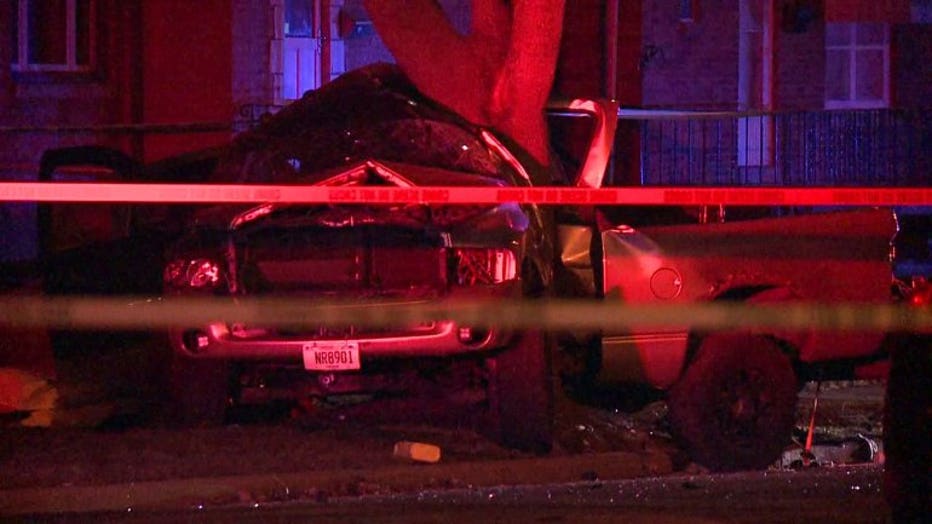 To limit the danger, State Patrol cadets learn how to PIT on a closed course with experienced instructors. Cadets say the hardest part, initially, is forgetting the traditional rules of the road.

"As you basically started driving at 16, you're told not to hit other vehicles and stuff like that. You're doing that, and you have to retrain yourself to say now it's OK to touch that vehicle and spin him out," said Robert Liddell, Wisconsin State Patrol cadet.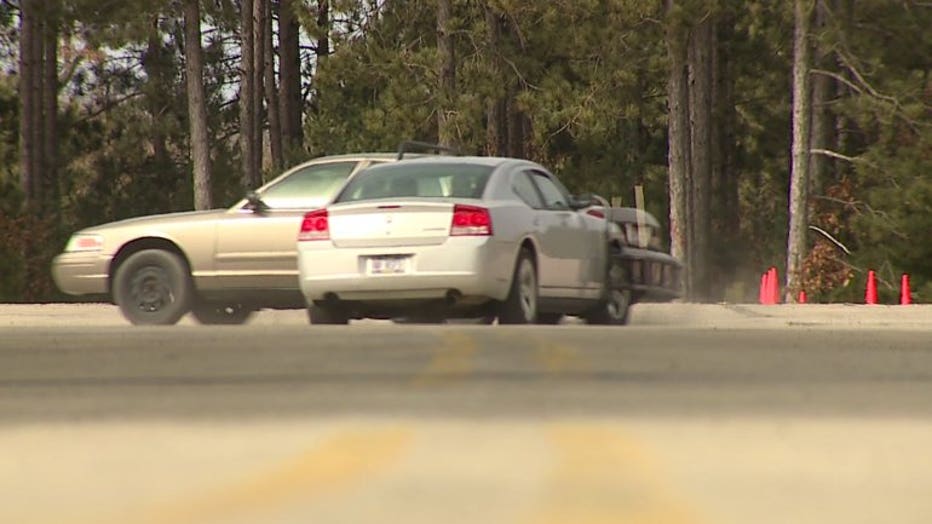 The real challenge comes on the open road, when conditions and the other drivers are unpredictable.

"Everything changes and so the officer at that time needs to evaluate and see if it's safe to perform the PIT and if he's justified to perform the PIT," said Luck.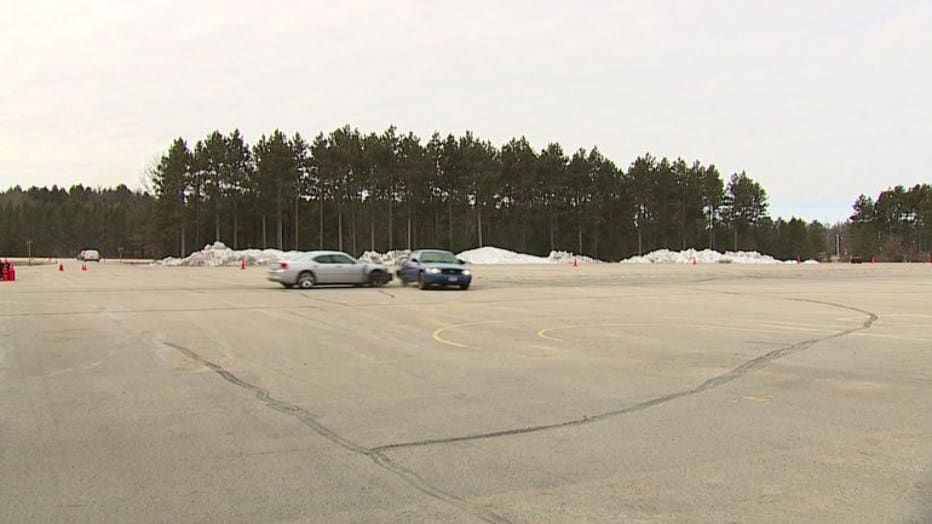 The next time these officers perform a PIT, luck won't be in the passenger seat. They can rely on their training and judgment to do it right.

Once they pass the initial two-day training, troopers come back every two years for a refresher.

The State Patrol instructors let Amy DuPont and FOX6 Photojournalist Kale Zimny perform a PIT maneuver. Check it out below: