"We continue to serve by educating:" Officials pass out books to help kids better understand 9/11


MILWAUKEE -- The 14th anniversary of the September 11th attacks is being commemorated in many ways. Many people still remember the emotions they felt that horrible day. But for those who weren't even alive then, there's a special effort to help them understand the importance of that day.

"As members of the protective services, we took a particularly hard hit on that day. That remains in our memory, very close to our hearts to present day," said Milwaukee Fire Department Deputy Chief Aaron Lipski.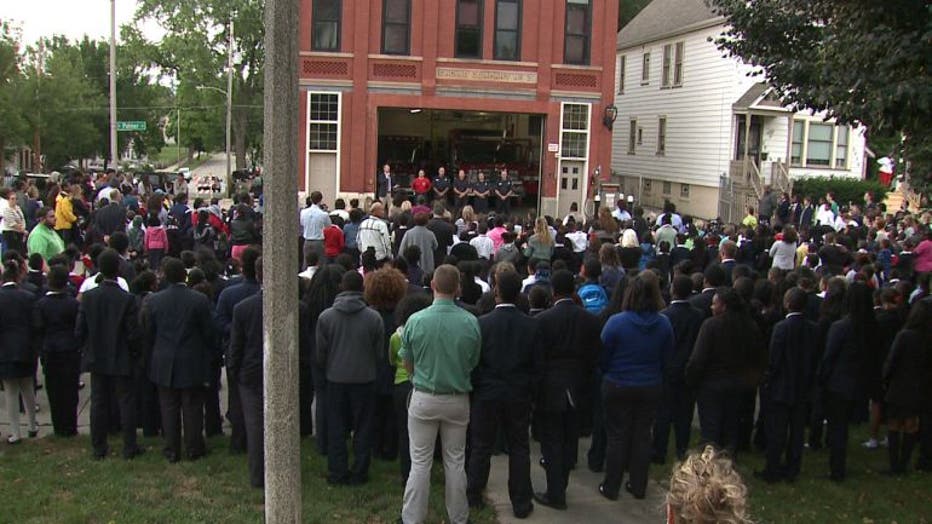 September 11th, 2001 New York police and port authority officers, firefighters and military personnel died in the terror attacks. So it's significant that fire, police and military personnel come together now in unity for a joint mission.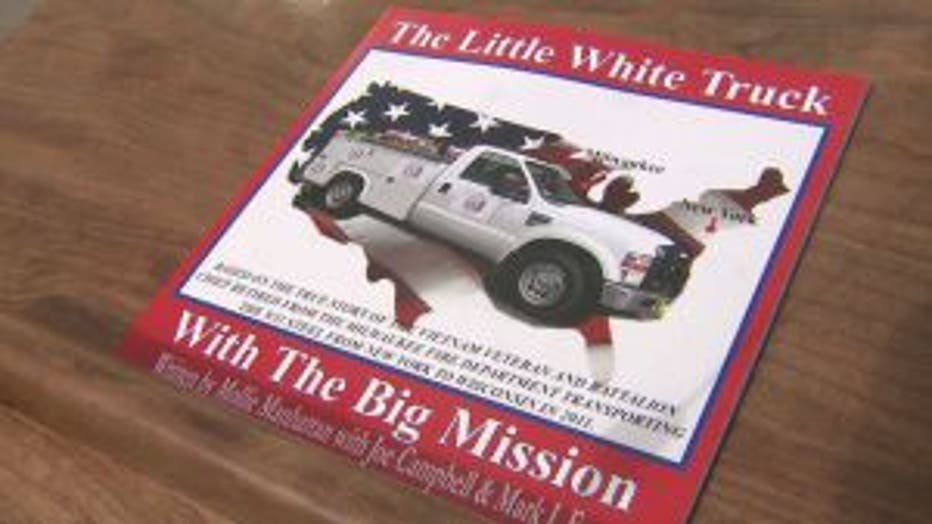 The Little White Truck With The Big Mission


"Provide books and educate our youth on what happened on those dates. It's important that we not only served when we were called but also that we continue to serve by educating the kids on what happened," said Milwaukee Police Captain Peter Pierce.

The book: The Little White Truck With The Big Mission -- and the author is Mollie Manhattan.

"I think we can all agree that across the country and the nation that our fire department, our law enforcement, our military, all those who serve are incredible treasures," said Manhattan.

The book, based on facts, tells the story of the journey to bring a section of steel from the World Trade Center to the Milwaukee County War Memorial. The main character being the truck.

"When they hit the Wisconsin border they were greeted by over 500 motorcycles, and this was police, law enforcement, firefighters, veterans. It was a beautiful moment of unity to bring that steel home," said Manhattan.

Teams delivered the books to 14 fifth grade classrooms throughout Milwaukee County. At Riley Elementary School, they were treated like Hollywood celebrities. They handed out the books to grateful students, so they will never forget what happened on September 11th, 2001.