"We can't believe we were able to receive this:" 800 full holiday meals built, distributed to families in need


MILWAUKEE -- Hundreds of Milwaukee County's neediest families will have a full fridge and pantry this Thanksgiving holiday.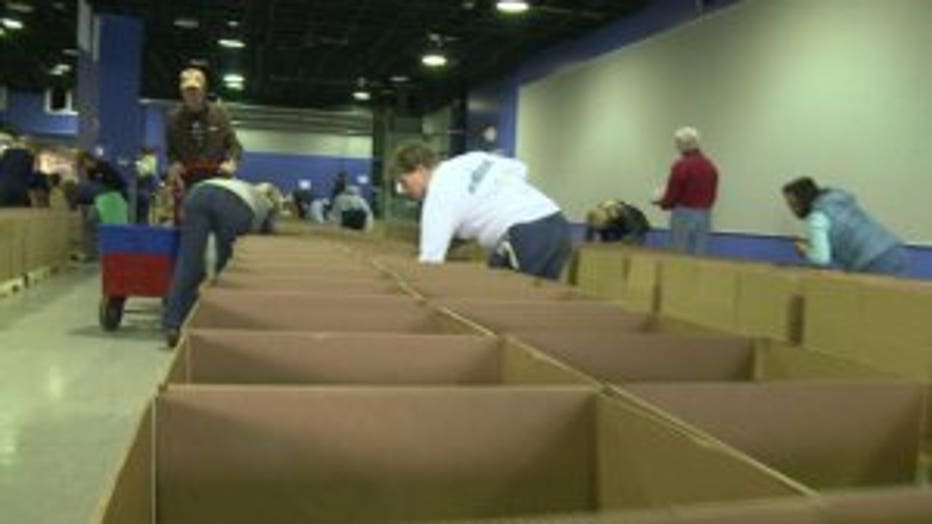 Volunteers for the Hunger Task Force filled 800 Thanksgiving dinner boxes. Each box is packed full of food, and is for a local family in need.

"Once the box is built it will be taken outside and it will be paired with a turkey and some pies," said Sherrie Tussler, Hunger Task Force.

They'll go to more than 200 local organizations -- including food pantries, soup kitchens and homeless shelters. Those organizations distribute the food to families who don't have enough.

"43 percent of the children living in the City of Milwaukee are living in poverty, which means they may not have enough food in their house," said Tussler.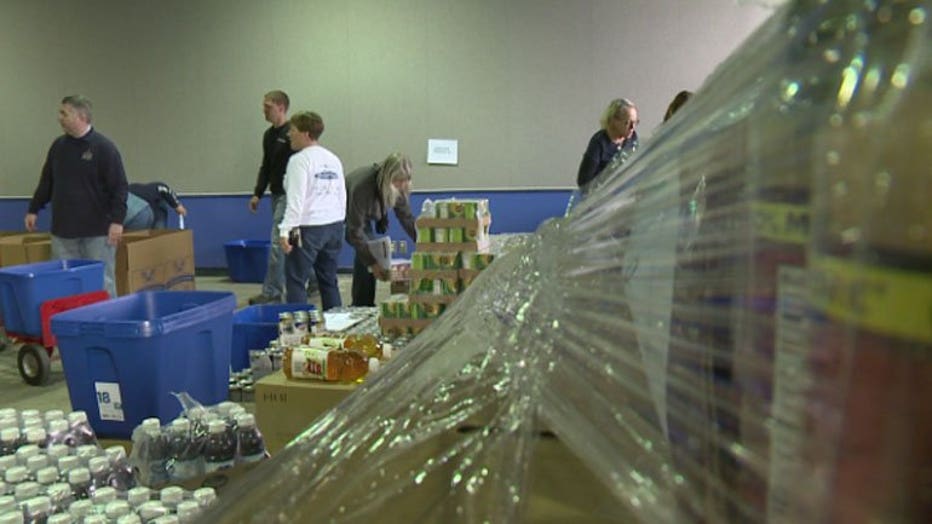 Inside the bins you'll see the traditional Thanksgiving items, but then, you'll see things like cereal. The Hunger Task Force wants families to be able to eat breakfast the next morning too.

The boxes include non-perishables and fresh foods to provide healthy, balanced meals.

"We want low sodium vegetables, we want lean meats, we want dairy in people's diets," said  Tussler.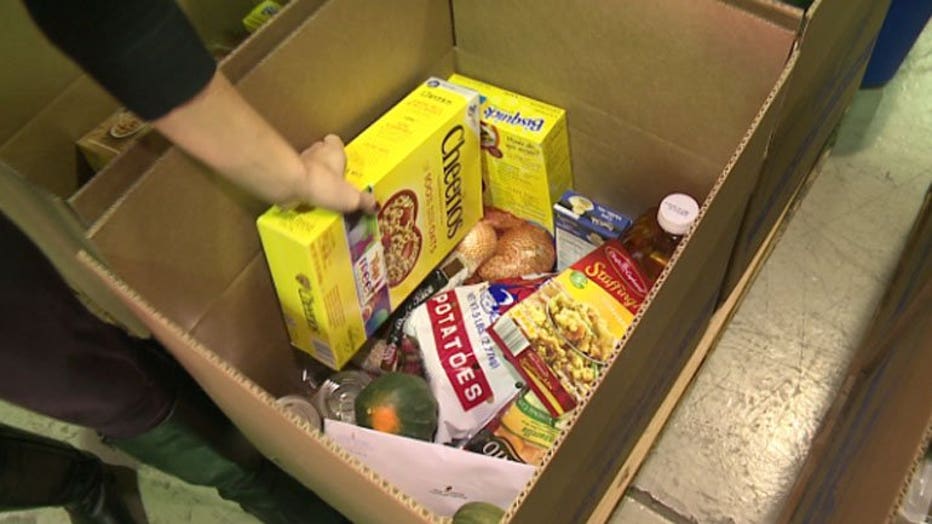 The Hunger Task Force is grateful to donors like Outpost Foods for their help.

"We provide organic apples, organic onions and organic canned sweet potatoes as part of the holiday Thanksgiving meal," said Margaret Mittelstadt, Outpost Foods volunteer.

"We get people calling us and saying 'we can't believe we were able to receive this, and it was a godsend, it was truly a gift I got to eat with my grandchildren,'" said Tussler.




The Food Drive is over, but the Hunger Task Force is accepting monetary donations.  To donate online, please CLICK HERE.