'We, as New Yorkers, should be outraged:' Protests in Albany ahead of speech by David Clarke
ALBANY, New York -- Some in Albany on Wednesday, May 9 did not want controversial former Milwaukee County Sheriff David Clarke in town. There were protests ahead of his speech at the New York Association of Chiefs of Police's annual Law Enforcement Vendor Exposition.

Clarke is a vocal supporter of President Donald Trump, and has come under fire for controversial comments, like calling members of the Black Lives Matter movement "purveyors of hate."

Demonstrators said his views go against what the people of New York stand for.

"We, as New Yorkers, should be morally and politically and socially -- and as a people, outraged," said Aaron Mair, former president of the Sierra Club.

"We have KKK fliers posted in Saratoga. We have the Proud Boys over on Lark Street. How much more positive reinforcement do they need? How much more danger do our kids have to be in on a daily basis?"  said Paul Collins Hacket, community activist.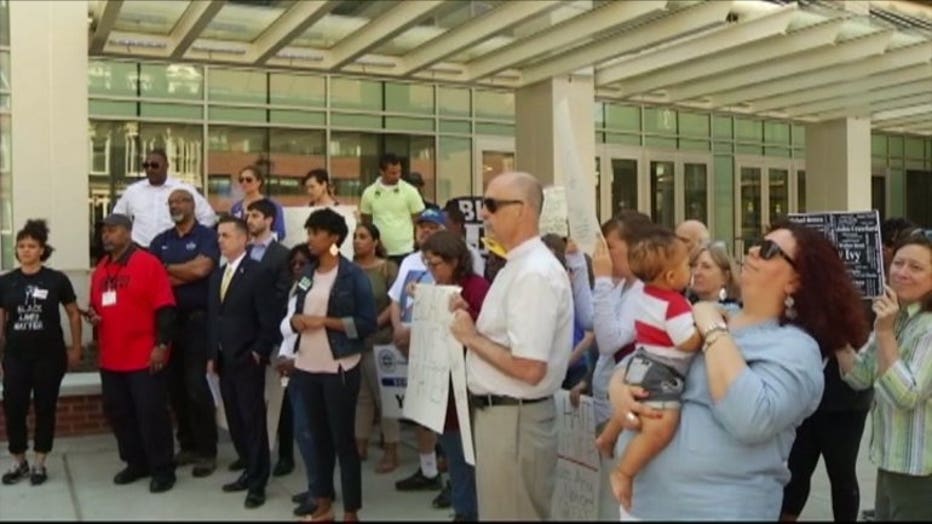 Albany Mayor Kathy Sheehan also spoke out about Clarke's speech. She said in a tweet "I join the voices of those who condemn Mr. Clarke's hostile, racist and offensive rhetoric."