'We are going to buy that milk:' New program sends Wisconsin farmers' dairy to food pantries


MILWAUKEE -- Dairy Farmers of Wisconsin (DFW) and the Wisconsin Department of Agriculture, Trade and Consumer Protection (DATCP) have joined forces with the Hunger Task Force to help provide relief to the growing numbers of underfed and unemployed by connecting milk to emergency food organizations throughout the state.

The $45.6 billion dairy industry in Wisconsin is dealing with a sudden loss of business in schools and restaurants closed during the coronavirus pandemic -- which account for nearly half of the market.

Now, farmers and cooperatives from Florida, to Wisconsin, to Maine are dumping milk because there are no plants that will take it and the price paid to farmers has collapsed again.

Plants set up to make food service products — like large packages of mozzarella cheese — aren't able to pivot quickly and start churning out gallons of milk. Retail milk sales were up when the virus first hit as consumers bulked up on groceries but has declined since then, officials said.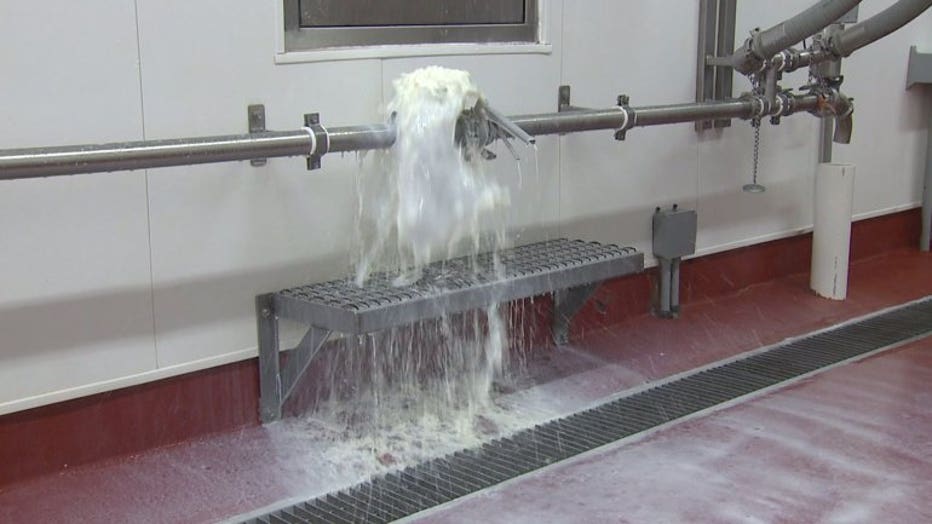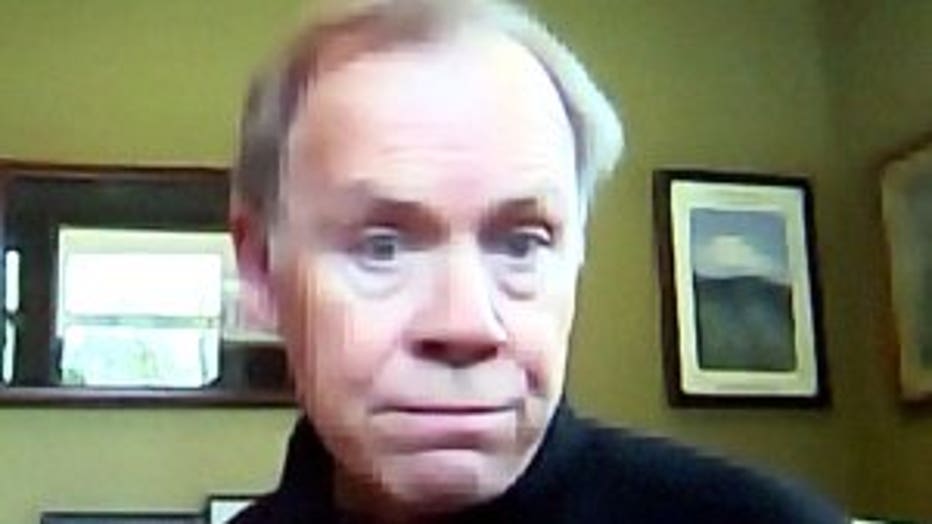 "When you lose that market virtually overnight, it's going to have a really big impact on our business," said Patrick Geoghegan, Dairy Farmers of Wisconsin. "The processor tells the farmer that I don't have a home for your milk, so we're going to have to dispose of it."

The year 2020 held so much promise for dairy farmers, expected to bounce back after years of declining profits.

Dairy farmers expect milk prices to fluctuate, but typically they go in a three-year cycle. The last slump extended longer, with fewer people drinking milk in part because of plant-based alternatives like soy milk, turbulent export markets and too much fluid milk for the demand. Cows don't shut off, and fluid milk is highly perishable. In the past five years, about 5,000 dairy farms have gone out of business across the country, and the ramifications of the virus outbreak will drive more to the brink, according to Cornell University agricultural economist Andrew Novakovic. It's the worst the industry has seen, comparable to the Great Depression, he said.

"The last four and a half year have been extremely challenging, but 2020 was the year that we were going to come out of that, and farmers were going to be making some money," said Geoghegan. "That was looking very good until late January, early February when this started, when COVID-19 started to become a problem."

According to a press release, the Hunger Task Force is committing up to $1 million to the new Wisconsin Dairy Recovery Program.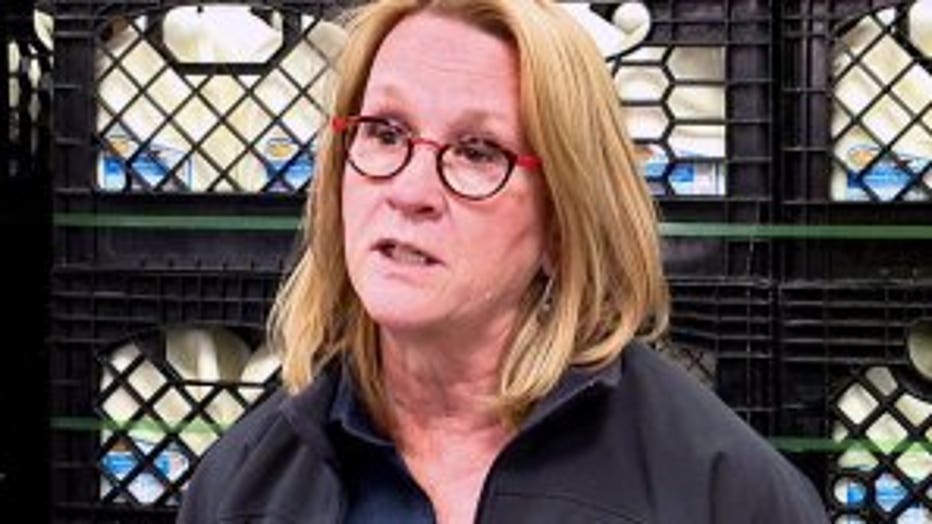 "We are going to pay, using donor money, to buy that milk, and to distribute it to food pantries and food banks that are free and local across Wisconsin," said Sherrie Tussler, executive director of Hunger Task Force.

Wisconsin dairy farmers will be paid to supply milk to farmer-owned dairy cooperative Kemps, who will kick off the beginning phase of this by processing thousands of gallons of milk at its Cedarburg facility.

Hunger Task Force will distribute milk to Free & Local partner food banks and food pantries through the Hunger Relief Federation of Wisconsin, a statewide association that supports food distribution in local communities. Funds committed to the recovery will be used to purchase, process and distribute milk and dairy products.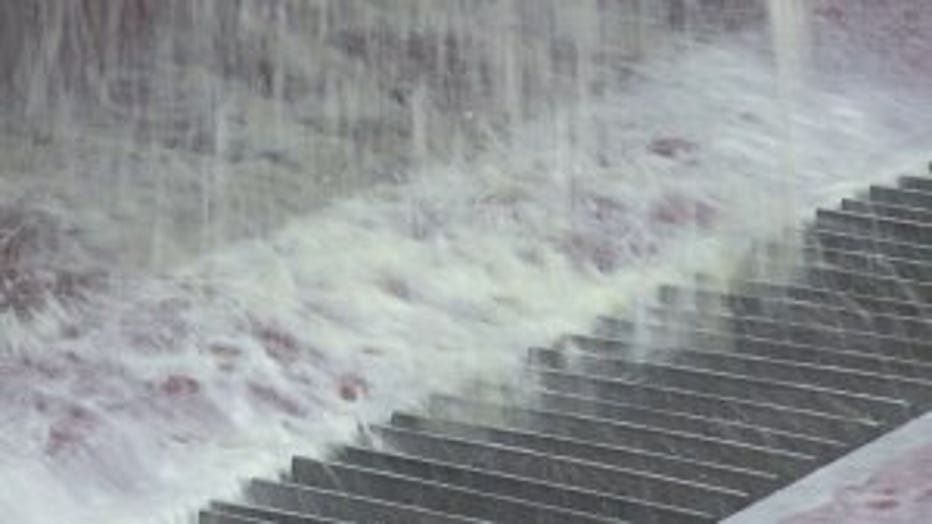 "We want to make sure that that milk gets into the hands of recently unemployed people," said Tussler. "We were giving as much milk as you can carry. I saw kids walking away with two gallons of milk to take home. It really makes a huge difference."

All parties involved noted this isn't a permanent fix to the problem, but this program is moving product, and that's a start.

"So the milk makes a huge difference to people," said Tussler.

Farmers looking to get involved with the program, or consumers looking for milk are asked to reach out to the Hunger Task Force.