'We all need to work together:' SC Johnson, Brewers team up to take on plastic waste


MILWAUKEE -- Last season, fans at Miller Park went through more than 1 million plastic cups. Officials hope a new partnership will not only address the plastic waste problem worldwide, but that other stadiums will follow suit.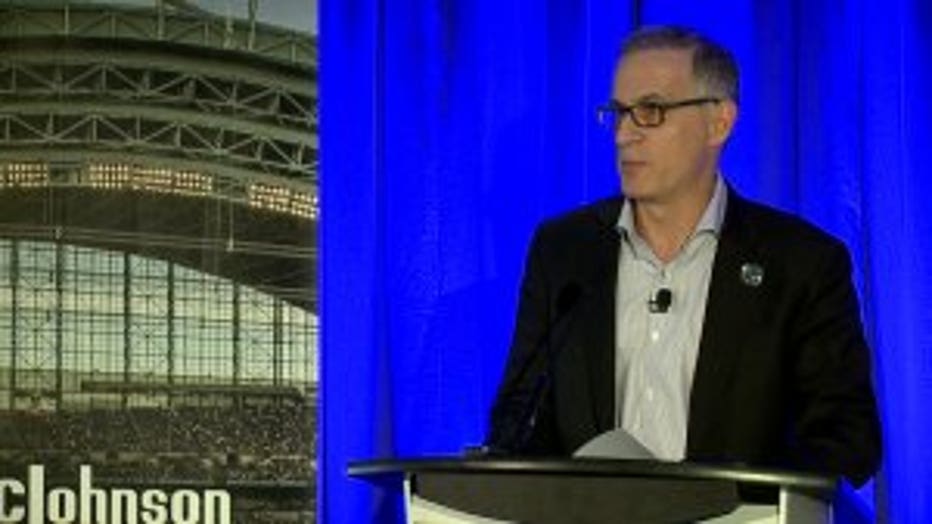 SC Johnson and the Milwaukee Brewers are partnering up to address the plastic waste issue that every Brewers fan can be a part of.

"Every single one of our fans who drinks a beer or a soda at Miller Park will be part of the experience," says Rick Schlesinger, Brewers president of business operations.

Starting with the upcoming 2020 season, fans at Miller Park will be able to put plastic drink cups into specially designed containers -- separating them from other waste. Then, SC Johnson will collect them.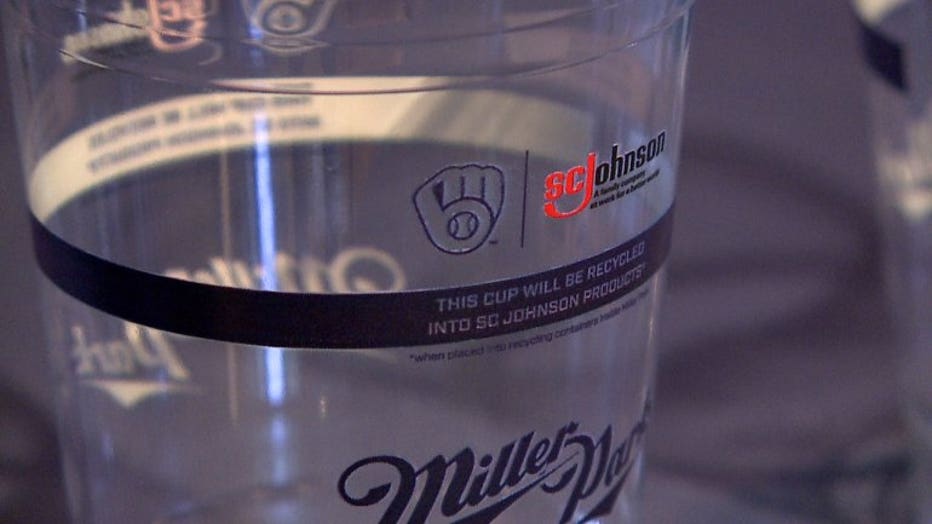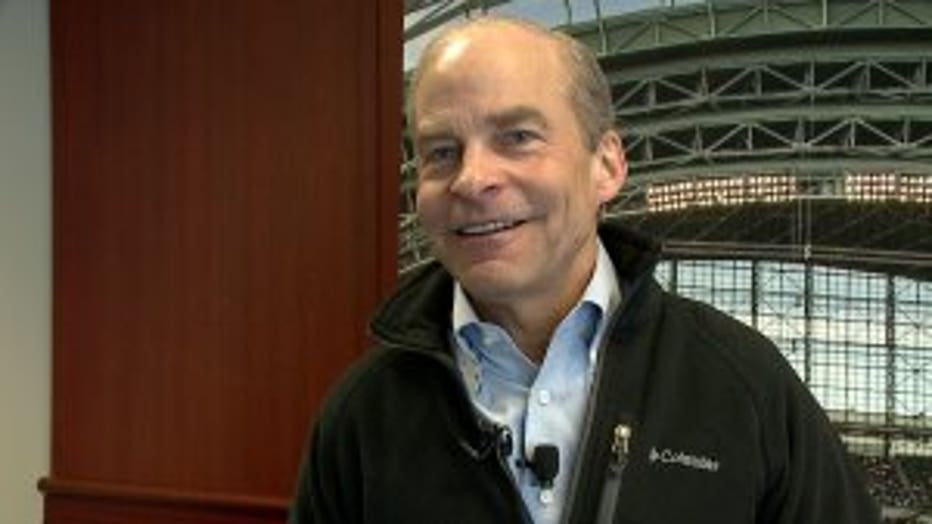 "Instead of having all of those cups hauled off to landfills, or taken to some unknown destination, we are going to turn the cups here in the Milwaukee Brewers' stadium into Scrubbing Bubbles bottles," Fisk Johnson, chairman and CEO of SC Johnson, says.

Last season, fans went through 1.3 million plastic cups at Miller Park. Officials hope the initiative will close the plastic recycling loop.

"It's the first of its kind where a company is taking, directly, a waste stream from any sport stadium and moving it directly into one of their products," says Johnson.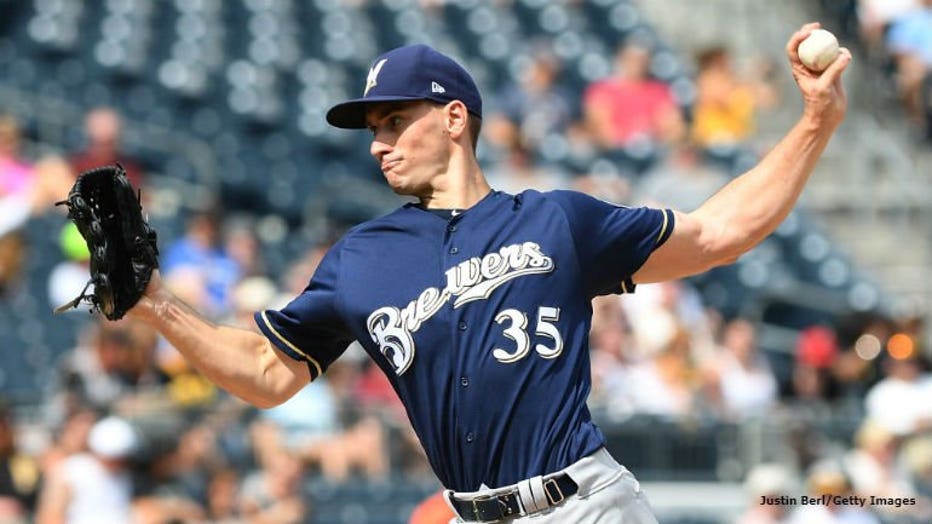 PITTSBURGH, PA - JULY 14: Brent Suter #35 of the Milwaukee Brewers delivers a pitch in the first inning during the game against the Pittsburgh Pirates on July 14, 2018 in Pittsburgh, Pennsylvania. (Photo by Justin Berl/Getty Images)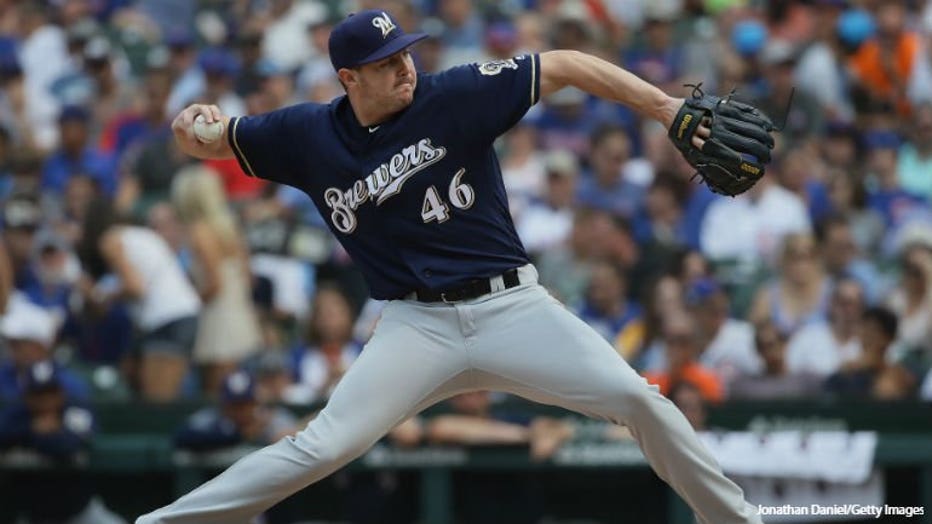 CHICAGO, IL - AUGUST 14: Corey Knebel #46 of the Milwaukee Brewers pitches against the Chicago Cubs at Wrigley Field on August 14, 2018 in Chicago, Illinois. The Brewers defeated the Cubs 7-0. (Photo by Jonathan Daniel/Getty Images)


Brewers pitchers Brent Suter and Corey Knebel are representing the program. For each save recorded by a Brewers pitcher, SC Johnson will make a donation to the "Players for the Planet" initiative -- which works to reduce ocean plastic.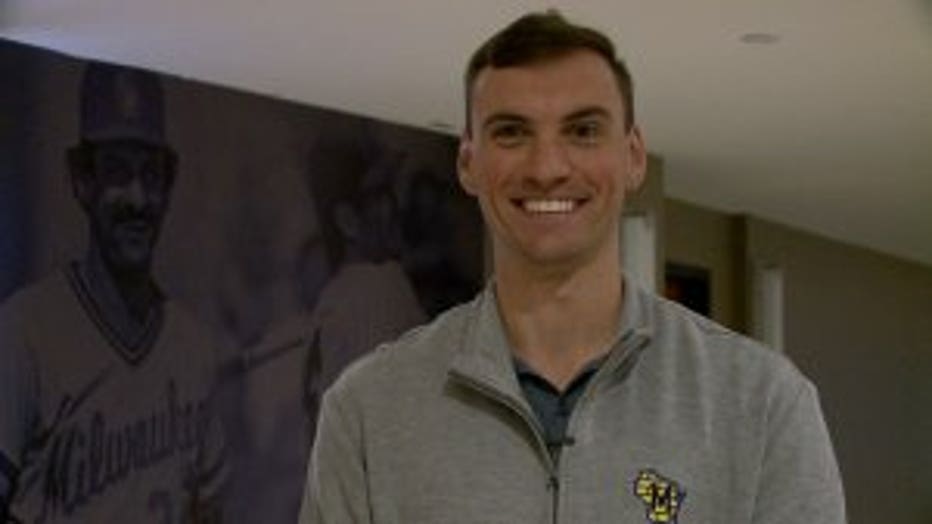 "When they come to the games, enjoy a beverage, they're going to see that on their cup it's going to be upcycled and recycled into SC Johnson bottles," Suter says.

Suter, who holds a bachelor's degree in environmental science from Harvard University, also recently launched his own initiative, Strike Out Waste, to help his teammates reduce plastic use inside the ballpark and in their personal lives.

"We all need to work together to help close the plastic recycling loop, and I hope this first-of-its-kind initiative with the Brewers will serve as a model for other major league teams, companies, and even other sports leagues," Johnson says.

Fans will see those recyclable cups on Opening Day -- March 26.