"We all need to do something:" More than 100K meals being packed in Grafton for starving kids


GRAFTON -- This weekend, volunteers in Grafton are packing more than 100,000 meals for starving kids around the world. The food is filled with essential vitamins and nutrients, and is non-perishable.

"Food is the foundation for all other progress," said Nikki Larson, Feed My Starving Children.

A non-perishable food mixture called "Manna Pack Rice" doesn't look like food -- but it's rich in vitamins and minerals. It includes rice and soy -- and it tastes like chicken when boiled.

"We transform all the raw ingredients to nutritionally complete meals," said Larson.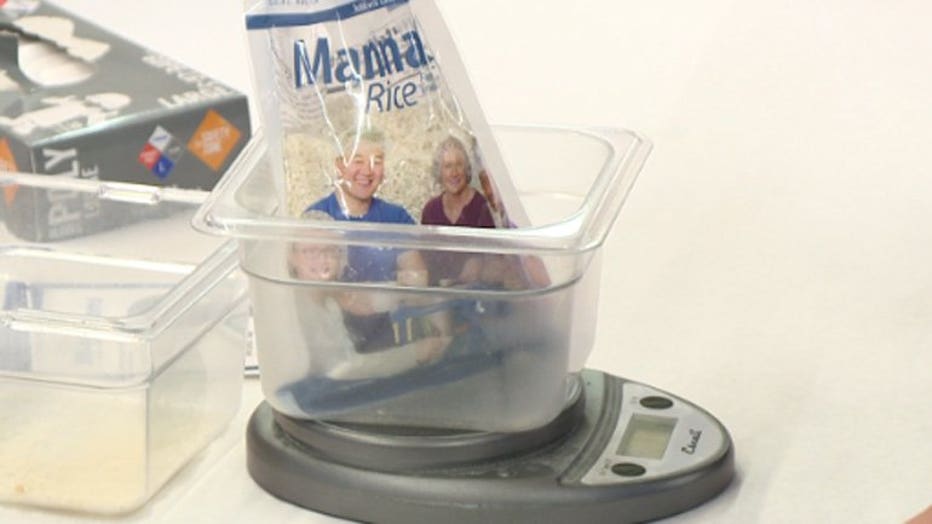 This food mixture is the most popular meal put together by Feed My Starving Children for malnourished kids.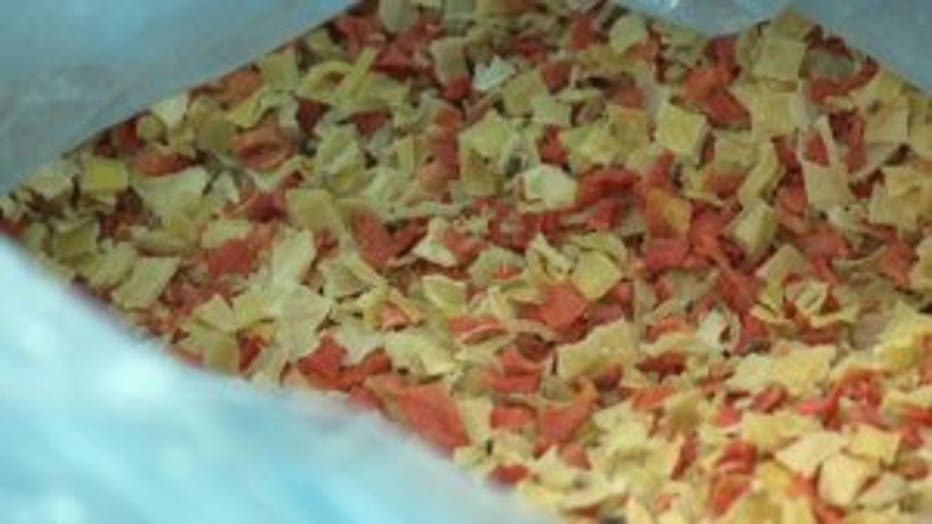 "There are still children in this world that are dying of hunger-related illnesses, that don't have enough food to eat," said Larson.

Each box of food will have 216 meals. That is enough food to sustain one child for up to seven months.

The Christian non-profit enlists volunteers in the United States to pack the food for children overseas.

"It feels good to just help kids," said Ben Waraksa, volunteer.




In this case, Feed My Starving Children partners with the United Methodist Church of Whitefish Bay.

"We all need to do something, starvation is real, and in our society we have everything we want," said Matt Hadley, Senior Pastor United Methodist Church of Whitefish Bay.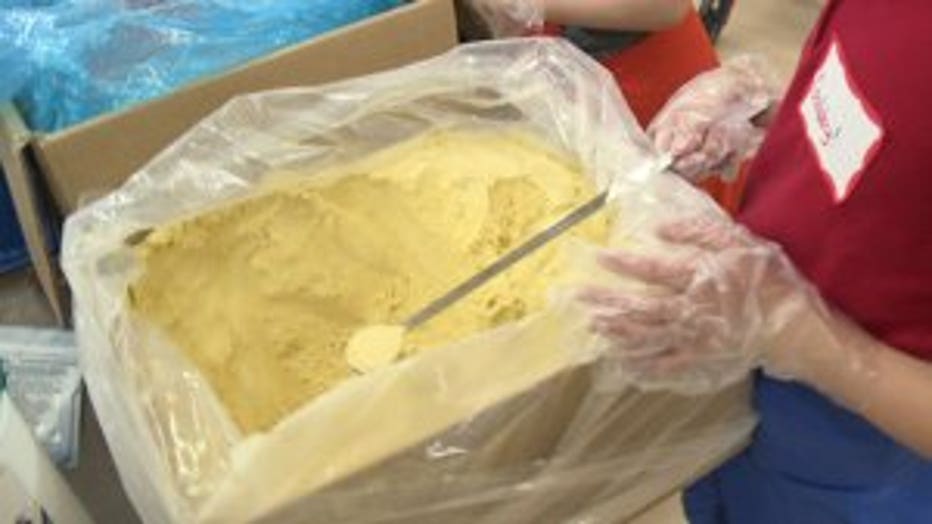 The food will be shipped to schools, orphanages and hospitals in 70 different countries.

"They are already embedded there so they know how to get the food to children who need it the most," said Larson.

Through the weekend, volunteers will pack 124,000 meals.

Portal Inc., a non-profit supporting people with developmental disabilities, donates their warehouse for the event each year. This year, volunteers are expected to pack the one millionth meal there.