Wauwatosa officer justified in using technique, level of force in Mayfair Mall arrest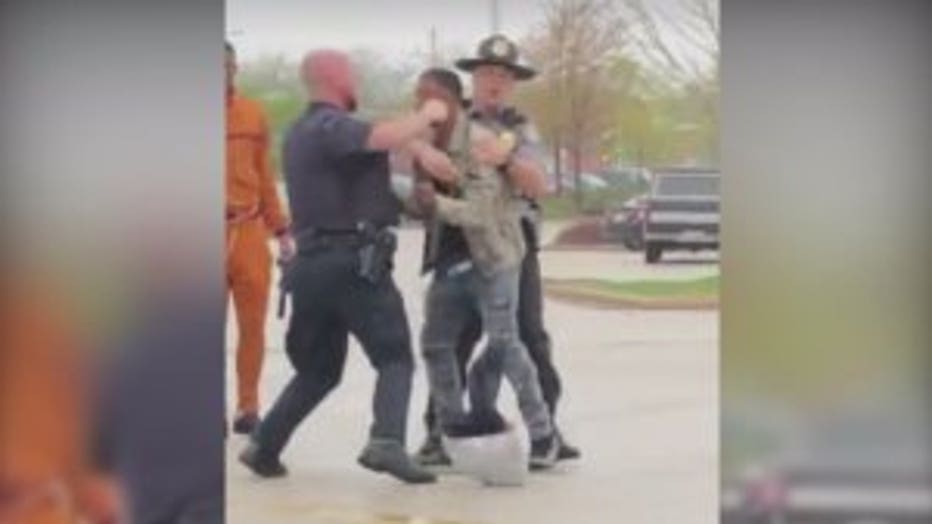 WAUWATOSA -- A use of force review by Wauwatosa officials has found a Wauwatosa police officer was "justified in using the technique and level of force he chose" in order to get a teenager in custody in connection with a controversial arrest caught on camera at Mayfair Mall.

There are both cellphone videos and surveillance video that was released by police connected to this case.




The video from Friday, May 11 shows an interaction between Officer Evan Olson and a 17-year-old boy. Police said the surveillance video shows the efforts made by officers to try to talk to the group of teenagers leaving Mayfair Mall on that Friday.

"Apparently they are running southbound from Crate and Barrel right now," Officer Olson says in audio released by police on Wednesday.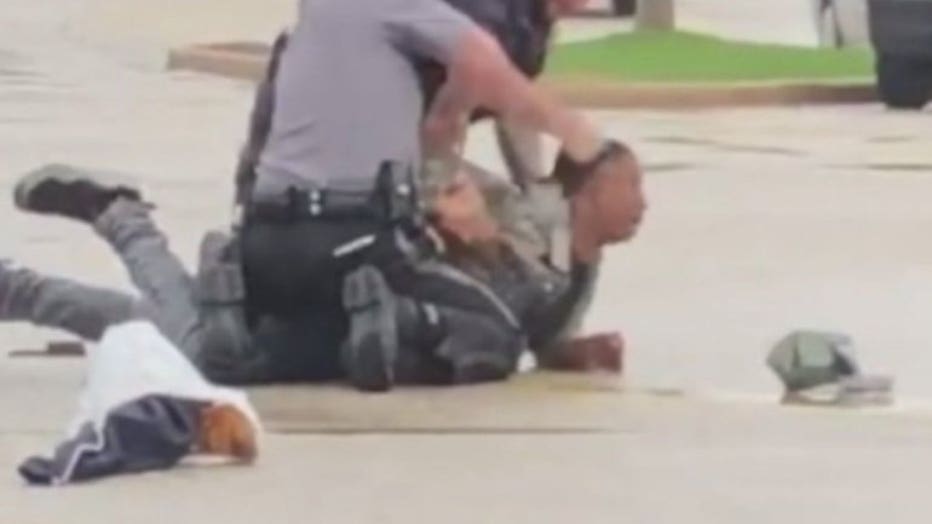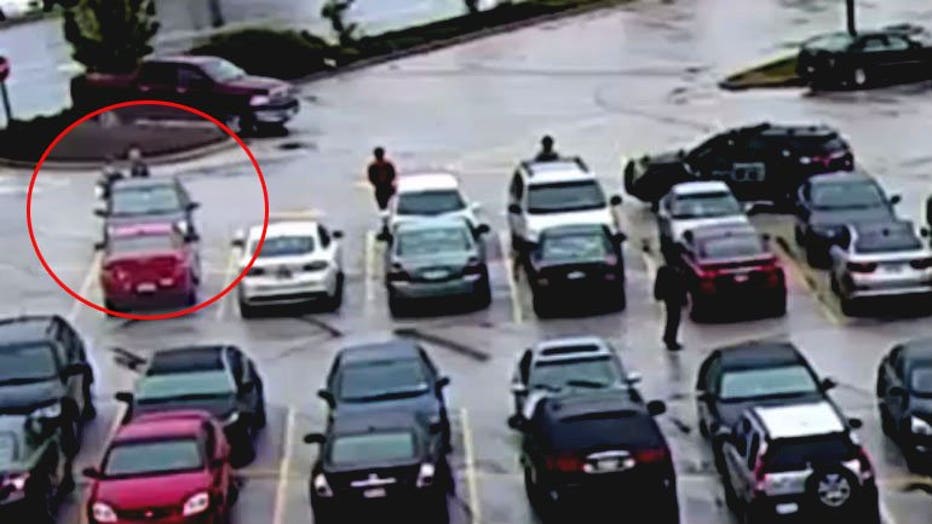 The officer was responding to a call for help to kick out a group of disruptive teens.

Cellphone video shows the officer hitting the boy in the head twice. Police said video circulating on social media "shows only a small segment of the interaction between the (17-year-old) suspect and the officer." Police said the surveillance video shows Officer Olson was trying to arrest the 17-year-old when the struggle ensued.




According to an administrative report, Olson told supervisors he believed the 17-year-old was trying to take him to the ground. He was "losing control" and "felt he was alone" and outnumbered. He told investigators he "couldn't think of a quicker way to stop the assault and felt he had no other option but to strike him in the face." Olson said he "didn't hit as hard as he could have."

Police said an internal review revealed the officer acted within his power, and police said two independent police instructors who reviewed the case came to the same conclusion.The review of force concludes saying, "from watching the video and talking to (the officer), it appears the strikes to the head were effective even though (the officer ) didn't 'put much behind' those strikes."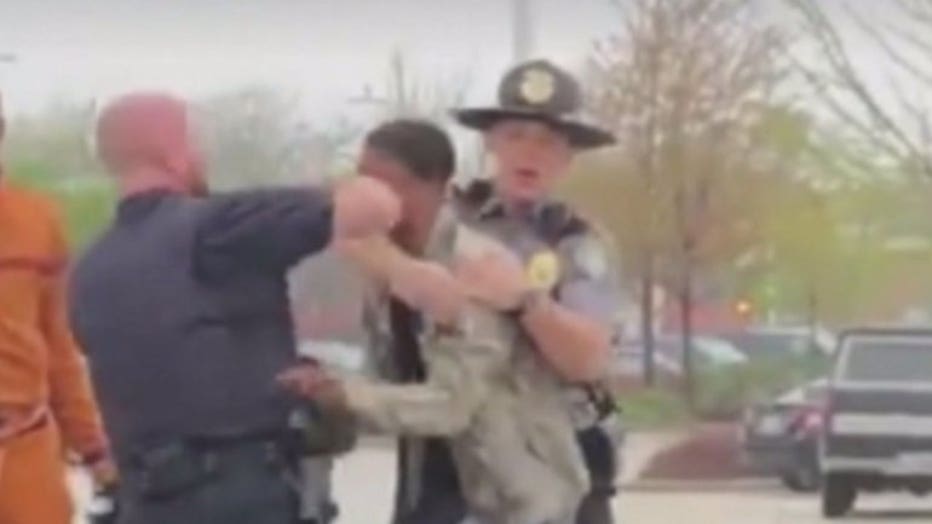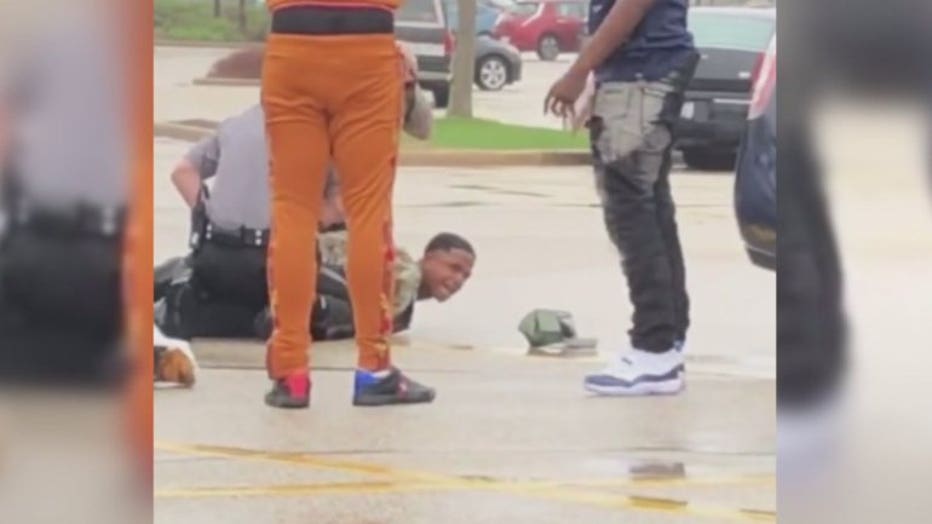 The review also states the following:

"There are five key rules for the use of force according to the Wisconsin DAAT system and one of those (#4) reads: 'Once you have gained control of a subject, you must reduce the level of force to that needed to maintain control.'"

The conclusion indicates the officer de-escalated after the teen fell. When the teen tried to get up again, the officer struck the teen -- and the officer the de-escalated once again.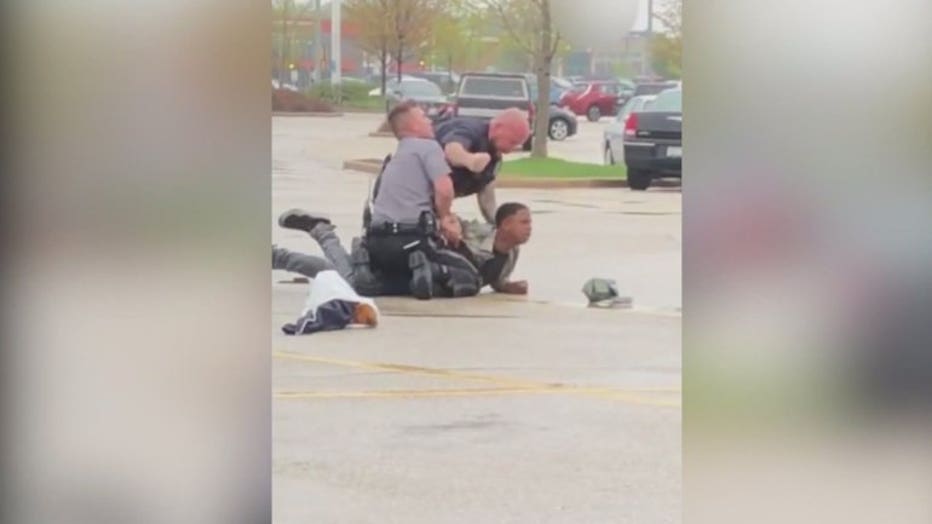 The boy was arrested and cited for disorderly conduct, battery and resisting an officer.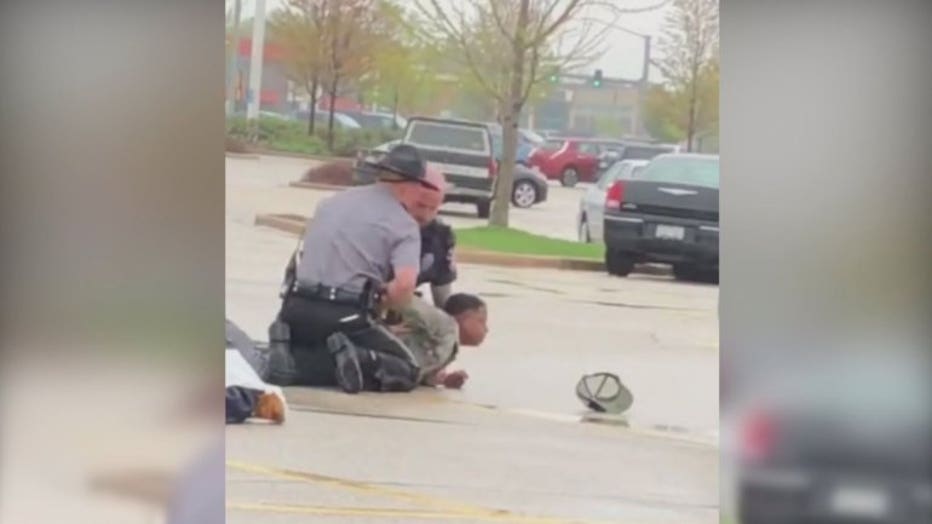 The boy's mother on May 17 released this statement through a law firm:

"Last Friday, while I was attending a family funeral out of state, I received a phone call that no parent wants to get: my son had been detained by police. I was scared and worried about my son. I came home as soon as I could to deal with the situation.

When I got home, my fear turned into terror when I learned that my son had been repeatedly punched in the face by a police officer while a mall security guard held his arms behind his back.

As a society, we owe it to our children to do better and to hold accountable those who violate the constitutional rights to which we are all entitled.
No parent should have to witness their child being beaten by the police. No parent should have to worry that when their child goes out in public the people who are meant to keep them safe are actually a threat.

No child should have to live in fear that innocent behavior could result in an arrest. No child should have to fear that they will be punched in the face by a police officer.

My family is currently looking into all possible legal avenues available to us for what happened to my son on May 11th.

In the meantime, I ask that you respect my son's privacy and the privacy of my family."

A man who recorded the cellphone video said the force seemed excessive.

"I knew it was wrong. The punch was wrong," he said.

His sentiments were shared by the Original Black Panthers of Milwaukee, who protested after this incident.

"We are tired of this. We are angry," said King Rick.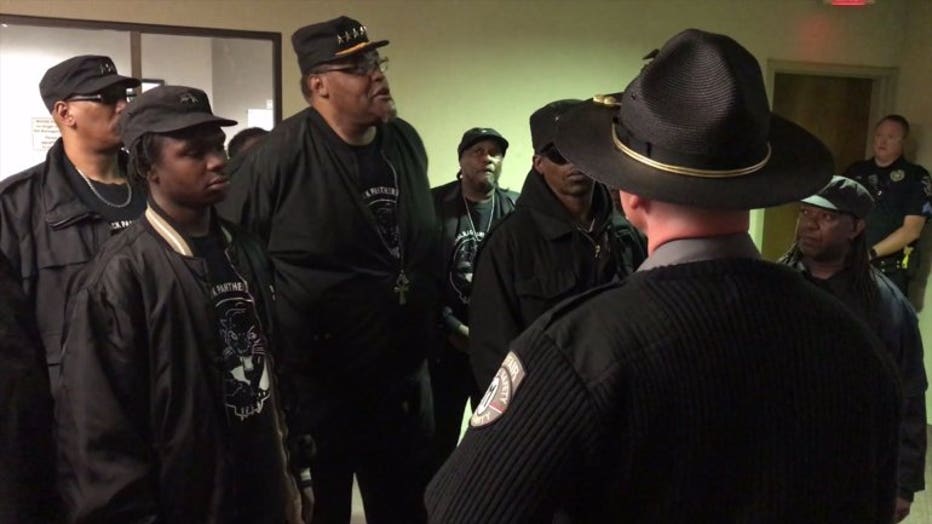 Milwaukee Black Panthers protest at Mayfair Mall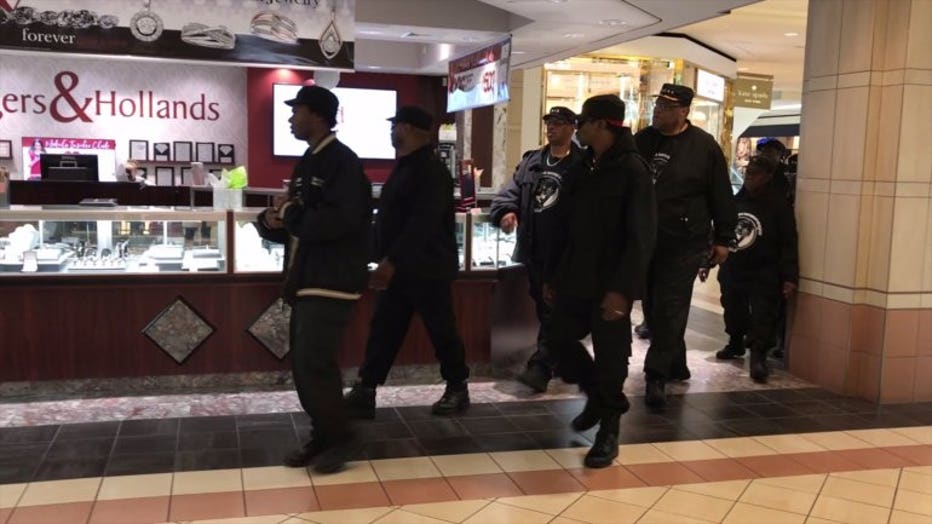 Milwaukee Black Panthers protest at Mayfair Mall


Police said the boy apologized to them, telling them he knew what happened was his fault. He received three municipal citations totaling around $700.

The attorney for the teenager issued this statement Wednesday:

"I am happy to have seen all the information disclosed by the police department and am hopeful that such transparency continues into the future. The public obviously has a right to know about the conduct of the people that it employs, including any prior or future incidents in which any police officer uses such force as was used against my client. In his case, the use of force went viral thanks to amateur video recording; but that will not be every case. Only through such transparency can there be accountability.

They say a picture is worth a thousand words. The video in my client's case speaks for itself. And it speaks loudly.

At this time, the family continues to hope that its privacy will be respected."