Waukesha school merger approved in 5-3 vote
WAUKESHA - Two Waukesha elementary schools will become one. The school board voted five to three Wednesday night, March 9 to close Whittier Elementary and merge students and staff with Hadfield Elementary.  
The consolidation was proposed after dwindling enrollment and a budget shortfall. The superintendent has said it makes sense to combine Whittier and Hadfield.
SIGN UP TODAY: Get daily headlines, breaking news emails from FOX6 News
"We see the collaboration becoming a huge asset with a merge," said Superintendent Jim Sebert.
The district cites declining enrollment and a projected deficit of $7 million dollars next year.  
 Sebert spoke with FOX6 by telephone.
"Why Hadfield? There are a couple of reasons," he said. "We are going to have to continue to have some of those conversations over the next few years to figure out our declining enrollment."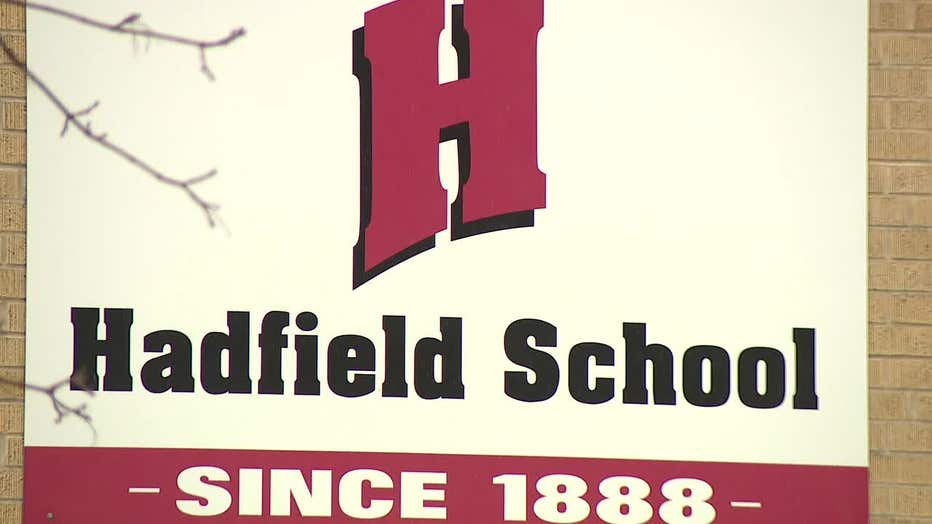 Hadfield Elementary School, Waukesha
Over the last decade, Sebert says enrollment is down district-wide by 2,000 students. He says Hadfield and Whittier are both at 50% capacity.  The district hopes a merge will strengthen special education resources by bringing them under one roof.
Wednesday night was one last chance for Kelsey Draves and dozens of other parents to save their school. Draves still worries about class sizes, especially for special needs students like her son, who has autism.
"The hard thing about it is we've seen the availability open in the two closer schools that would make more sense for us to go to – and there isn't availability," said Draves.
School choice will re-open on Friday giving Hadfield and Whittier families two weeks to pick a new school.
Sebert says families who previously participated in school choice won't have their plans finalized until April giving Whitter and Hadfield students equal opportunity.
The superintendent says future school consolidations are a possibility. Three years ago, the district also closed Blair Elementary School.
Hadfield has a capacity for over 500 students and is also equipped with an elevator and air conditioning. The following items at Hadfield are being considered for improvement for the 2022-2023 school year - playground equipment replacement, hallway & gym flooring replacement, classroom technology upgrades, and PA system replacement.
Through consolidation, a larger school gives administrators the opportunity to run a two-Principal model school and a better opportunity to stockpile necessary resources for student support under one roof. 
Additionally, specialist teachers will be on-site more significantly, and special education teachers will have the ability to specialize and learn content at a grade level rather than spreading themselves across multiple grade levels, a release said. 
School choice will reopen for Hadfield and Whittier families on March 11, 2022, and close on March 25, 2022.  
Additionally, transportation opportunities will be enhanced by a fifty percent reduction in the pay to ride bussing costs for families who qualify for free and reduced meals in this attendance area as well as across the District.