Waukesha police: Man waves handgun out vehicle window, no shots fired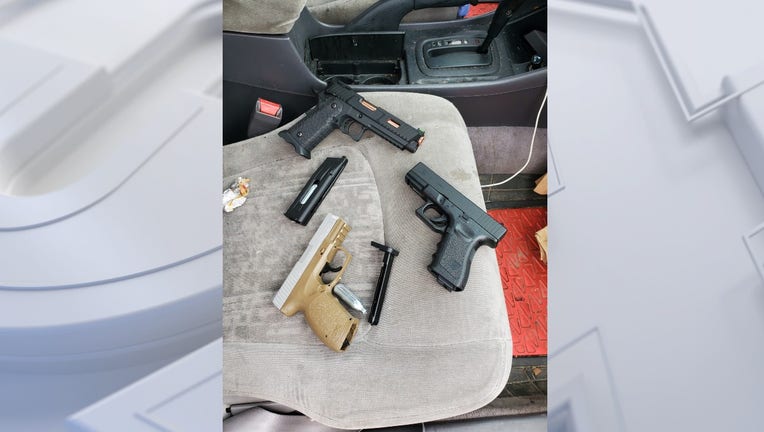 article
WAUKESHA, Wis. - One person was taken into custody Tuesday, May 25 after police say he waved a handgun in the air while hanging outside the window of a vehicle. The vehicle was traveling down Michigan Avenue in Waukesha at the time of the incident. 
According to police, the vehicle had driven past Lowell Elementary at drop-off time and North High as students were in class. An alert gym teacher was walking a class on Michigan Avenue around 8:13 a.m. and relayed her observations to the Waukesha North Administrative team. 
The Waukesha North H.S. Administrative team placed the school on a "secure" status. A secure status "is when the learning environment status quo with the exception of heightened awareness by staff, ensure no students or staff are outside and locking of the outside doors."
The School Resource Officer assigned to Waukesha North High School confirmed the observations and immediately got into her squad car and followed the vehicle, requesting more police resources. 
Once enough police resources were in place, a traffic stop was conducted at the intersection of Northview Road and University Drive. 
The vehicle contained two male occupants, and both were detained. One male suspect was taken into custody. 
FREE DOWNLOAD: Get breaking news alerts in the FOX6 News app for iOS or Android 
Waukesha police will be recommending charges of 2nd Recklessly Endangering Safety and Disorderly Conduct while Armed with a Dangerous Weapon to the District Attorney's Office.
No shots were fired.