Waukesha police chase, crash into apartment building
WAUKESHA, Wis. - Waukesha police said three men from Chicago were arrested after a pursuit ended with a crash into an apartment building early Sunday, Jan. 15. The three Chicagoans were ages 18, 21, and 30, police said.
The pursuit started in Waukesha around 1 a.m. when officers tried pulling over the car, stolen out of Chicago, on Moreland Boulevard, but the driver didn't stop.
Police tried to use stop sticks, but they didn't work.
The fleeing, speeding driver crashed into the Spring City apartment building, sparking a fire that caused significant damage to the building estimated at $20,000.
Police said one person tried running from the car but was arrested. All three people who were in the car were taken to the hospital.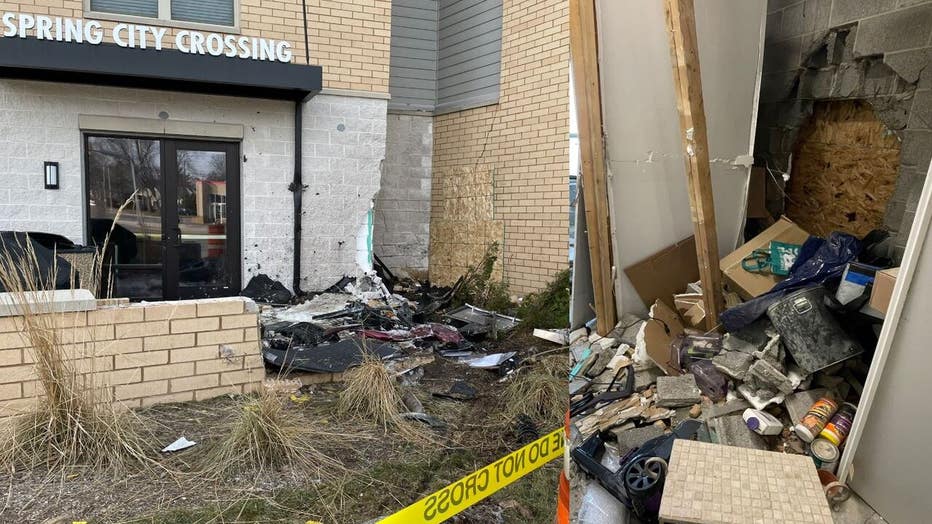 SIGN UP TODAY: Get daily headlines, breaking news emails from FOX6 News
Police believe they were in the area to commit felonies based on what was found in the car.
One officer suffered a minor injury while trying to get the other two people out of the car after the crash. That officer was checked out on scene. There were no other injuries, but the apartment building was evacuated.
"It was surreal," said Perry Guirau. 
Guirau, his girlfriend and her children were asleep in their Waukesha apartment.
"We hear a car coming on and hitting, the impact of the wall," said Guirau.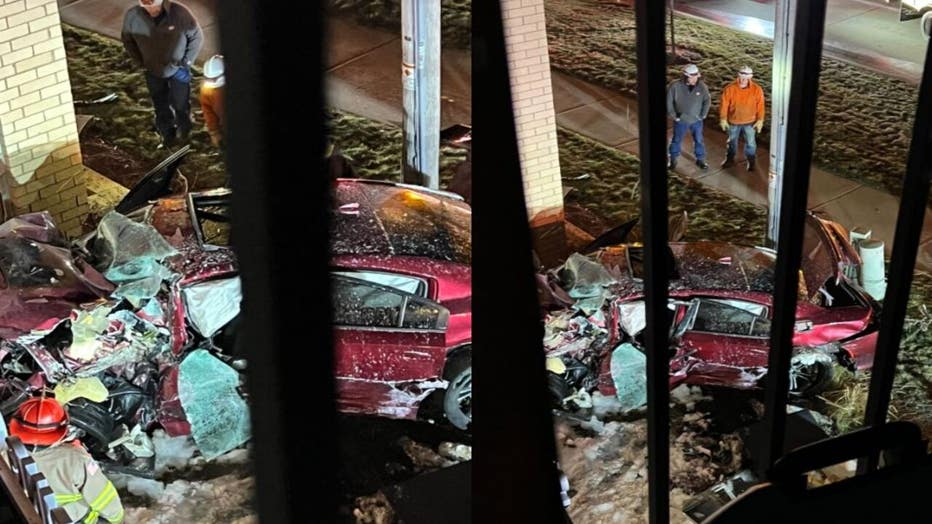 The car crashed underneath the bedroom of one of the children.
"It literally felt like an explosion," said Guirau. 
The car hit the first floor of the Spring City Crossing apartment complex at the intersection of Moreland Boulevard and White Rock Avenue. 
"I started smelling smoke, and I looked out the window, and you could see that there was all this smoke coming up, that the fire was there," said Guirau. 
Guirau said everyone evacuated. The first floor doesn't have any apartment units. It's a garage.
Mary Crawford said she lost everything in her storage unit.
"That's what's left of my rug cleaner, and my cart is completely buried," said Crawford.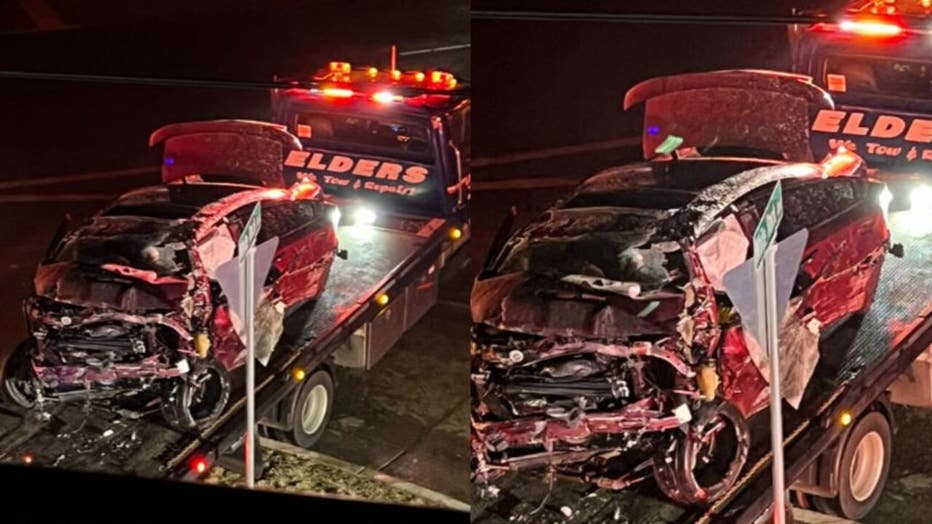 The damage made Crawford wonder about the crash.
"They must have been traveling pretty fast to go completely through a cinder block wall," said Crawford.
Guirau had similar thoughts.
"When you look at the pictures itself, you saw that the damage was extremely terrifying," said Guirau.
Officials say the crash caused an estimated $20,000 in property damage.