Waukesha man facing homicide charges after head-on crash suspected of drunk driving; had pills in car
WAUKESHA COUNTY -- A Waukesha man is facing homicide charges -- accused in a head-on crash that happened in New Berlin on January 2nd. The victim in this case passed away 10 days after the crash.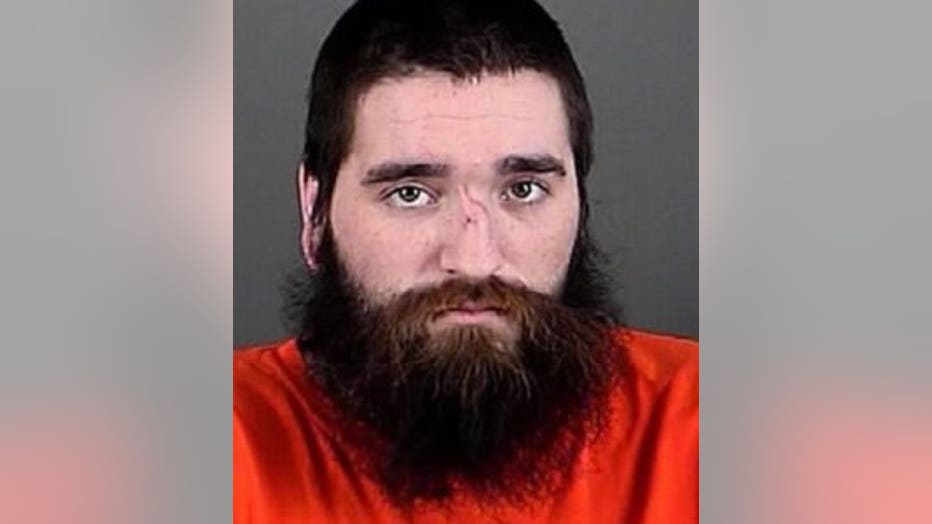 21-year-old David Mueller of Waukesha faces two charges in this case -- homicide by intoxicated use of a vehicle and homicide by negligent operation of a vehicle.

The crash happened on January 2nd at South Racine Avenue and Swartz Drive in New Berlin.

Mark Durand was killed in the crash, which involved two vehicles.

According to a criminal complaint, officers noted an odor of intoxicants coming from Mueller after the crash. When asked whether he'd been drinking, the complaint says Mueller said "yes," and indicated he'd been drinking at home.

He said he was headed to work from home when the crash happened, and told investigators he "didn't know what happened" leading up to the crash.

Mueller was hurt in the crash, and taken to the hospital. He was unable to perform field sobriety tests at the scene as a result of his injuries.

At the hospital, the complaint says Mueller told investigators he had "several beers" the prior night, and may have drank some liquor from a flask, but he didn't have any alcohol the morning of the crash.

A sample of Mueller's blood was taken at the hospital and sent to the Crime Lab.

Near Mueller's vehicle, the complaint says investigators found "several" prescription bottles, two on the ground, one in clear view, along with others.

Mueller's mother told investigators her son was on Adderall, an anti-anxiety medication, and trazadone. She said her son was "probably" drinking the night before the crash at home.

A bottle of prescription medication was also found on Mueller's person at the hospital. Several of the capsules were open, the complaint says, and there was white powder within the bottle. The medication was identified as amphetamine/dextroamphetamine.

A witness told investigators he was driving behind Mueller's vehicle when he saw Mueller's vehicle cross the center line and jerk back into his lane. He said Mueller's vehicle crossed the center line again, and a northbound vehicle was able to avoid it. The second vehicle, driven by Mark Durand, was unable to avoid Mueller's vehicle and there was a head-on crash.

The complaint states Mark Durand passed away on January 12 -- 10 days after this crash at Froedtert Hospital. The cause of death was multiple blunt force injuries.

David Mueller made his initial appearance in court in this case on January 16th. A preliminary hearing was scheduled for January 25th. Cash bond was set at $10,000.