Waukesha apartment fire; 1 dead, 4 injured
WAUKESHA - A man is dead after an early morning apartment fire in Waukesha Tuesday, March 8.
It happened at Lambeth and Haymarket, not far from the Fox Run Shopping Center.
In addition to the man who died, the fire chief said several others were badly burned. Viewer video shows how fast the fire consumed the four-unit building.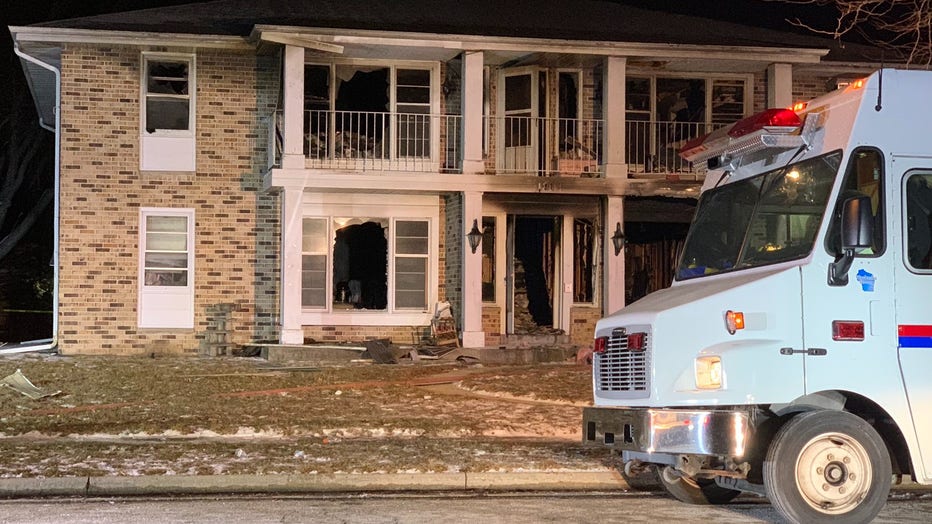 First responders noted reports of people jumping as flames grew from the apartment building.
"I did see a few people jump," said Jadien Rivera. "I was out in front."
Rivera has lived in the apartment building for the last three months.  He said he's grateful for neighbors who woke him up on Tuesday morning.
"I heard banging on the door," said Rivera. "It had me really scared."
Investigators said the fire started around 1:30 a.m. on the building's first floor.  
"I seen some people getting into the ambulance and taken out on stretchers," said Crystal Marti, whose family lives in the building.
A 50-year-old man died.
"He was just, the nicest person," said Marti.
SIGN UP TODAY: Get daily headlines, breaking news emails from FOX6 News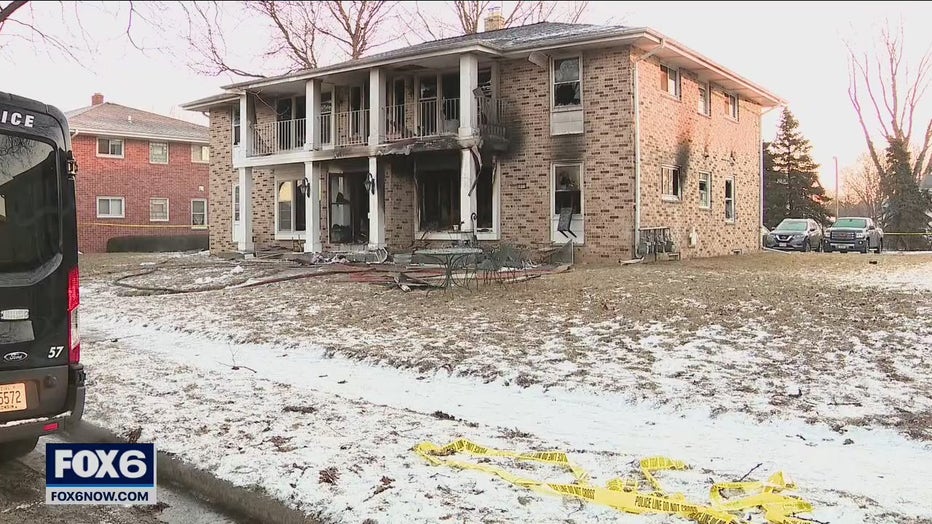 As of Tuesday morning, fire officials said two women remained hospitalized with serious injuries, with doctors also monitoring two men.  Two other adults and two children escaped with no injuries.  
Fire officials said they want to remind everyone why it's so important to have a fire escape plan. It's something Brett Abraham, a neighbor who watched from his window Tuesday, won't go another night without.
"Everyone should kind of walk through the steps," said Anderson."What would I do if that happens?"  
The cause of the fire is under investigation, but officials said it doesn't look suspicious.