Watch: Vehicle smashes through front door at BP gas station near 4th and Center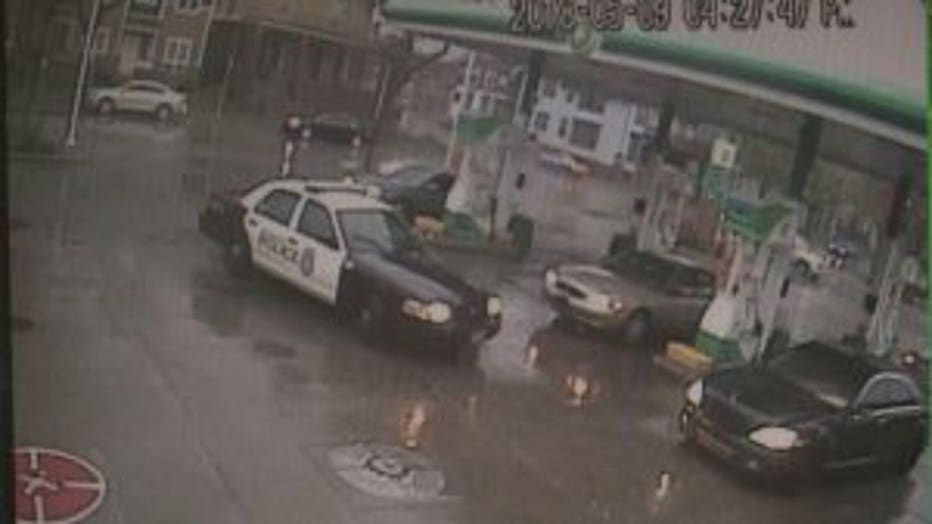 Crash near 4th and Center


MILWAUKEE -- First responders were called out to the BP gas station near 4th and Center Wednesday evening, May 9, where a vehicle smashed into the building. From three different camera angles, you can see what happened when three men appeared to be spooked by the cops.

Waiting at the pump, for what seems like forever, a black sedan is seen idling at 4th and Center -- until a Milwaukee police squad pulls up. The squad appears to pull right up in front of the car but then the sedan backs up and heads toward another exit. That's when the car took off -- straight into a light pole.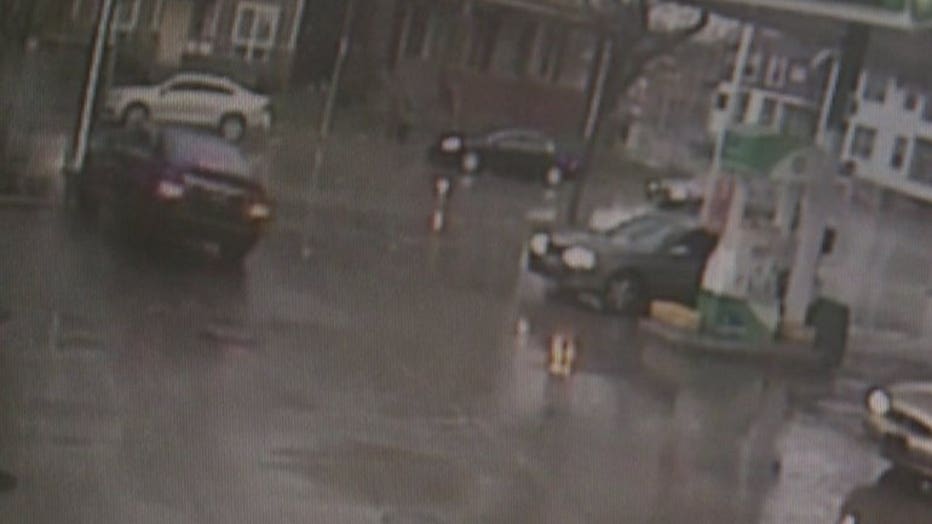 Crash near 4th and Center


The squad is seen circling around back toward the car. The car backs up, and doesn't stop and smashes into the gas station.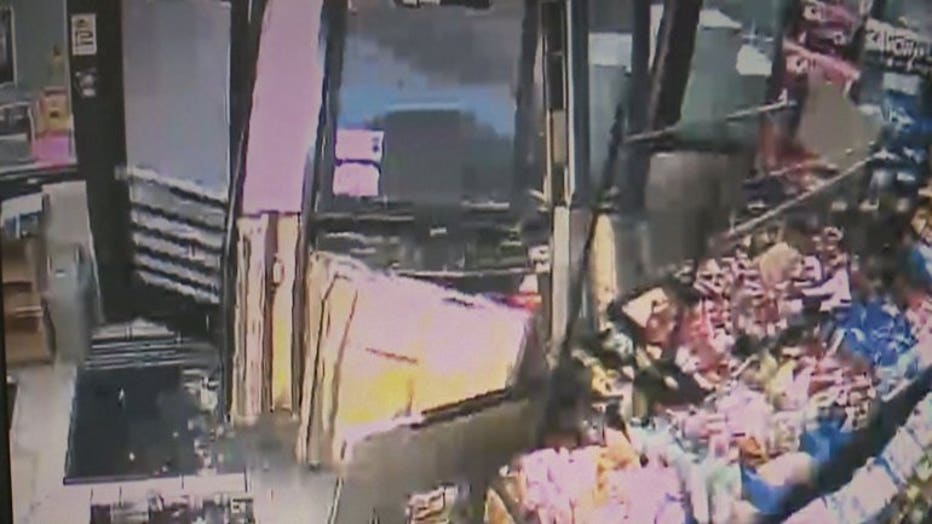 Crash near 4th and Center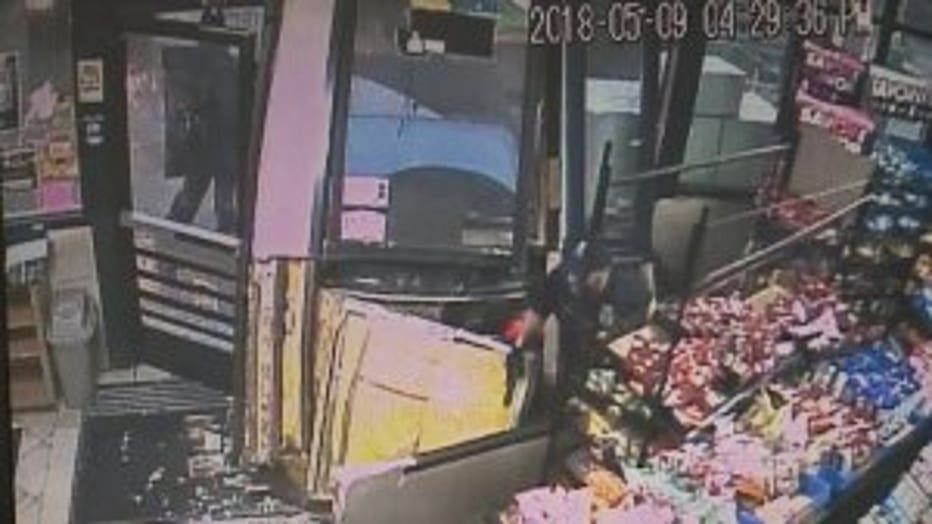 Crash near 4th and Center


Video inside the store shows police stepping over scattered snacks to look for one of the three people inside the car.Outside, guns were drawn as more squads arrived.

"I thought someone broke in," said a customer. "I didn't think someone actually ran into the actual gas station."

Milwaukee police say, the 25-year-old driver was taken into custody and two adult male passengers were also arrested on drug possession charges.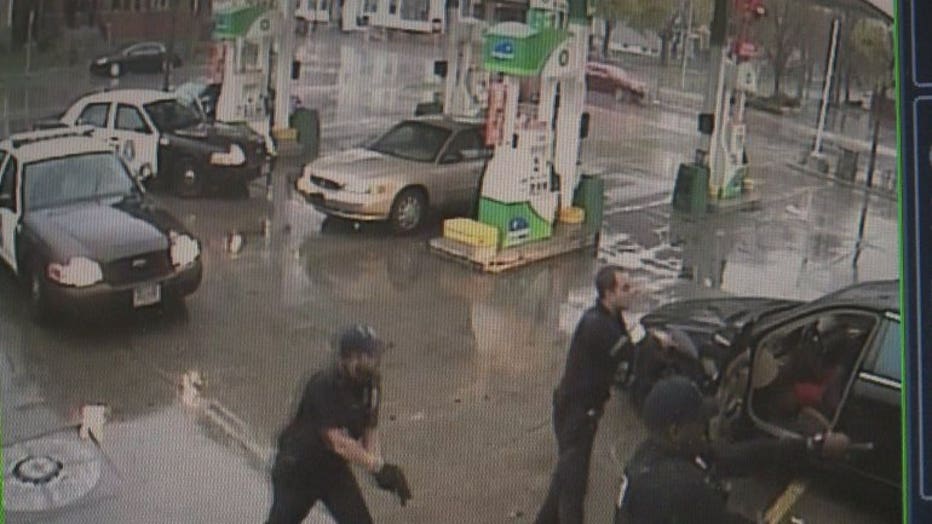 Crash near 4th and Center


It doesn't appear anyone inside the store was hurt. Milwaukee police say they will present this case to the Milwaukee County District Attorney's Office in the coming days.

PHOTO GALLERY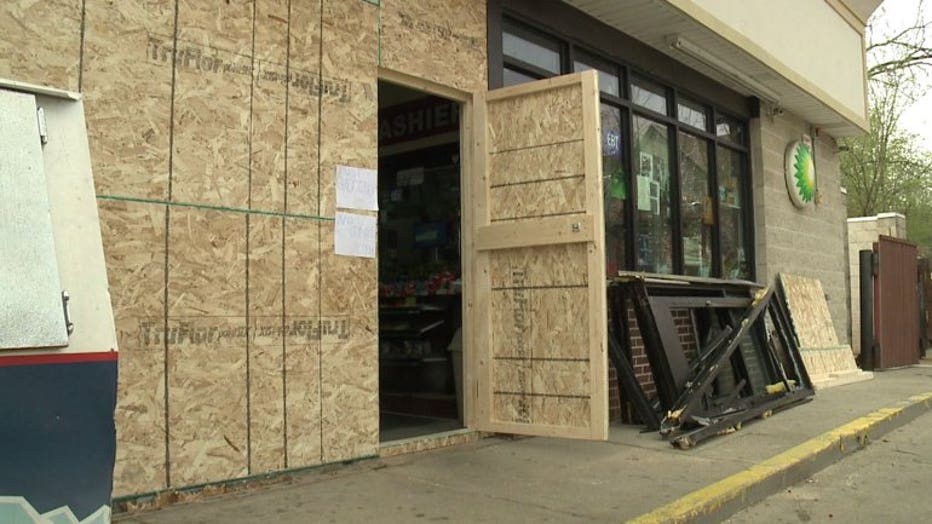 Crash near 4th and Center