Watch: Dashcam video released after pursuit, crash, arrest of 5 between the ages of 12 and 17


WAUWATOSA -- Wauwatosa police have released dashcam video from a nearly eight-mile pursuit that ended in a crash and the arrest of five suspects -- the youngest just 12 years old. It happened Tuesday, November 14th.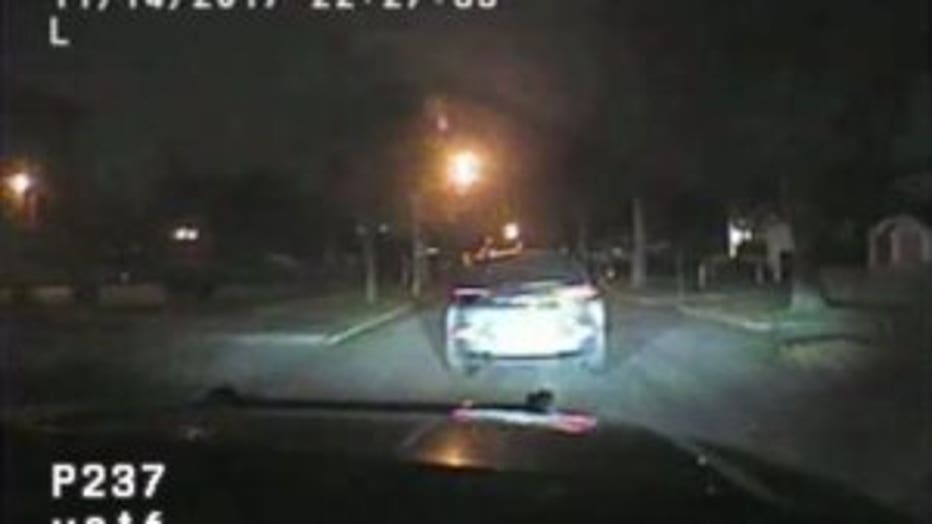 According to Wauwatosa police, it began around 10:30 p.m. when officers attempted to stop a black Jeep Cherokee stolen in armed robbery in Milwaukee on November 12th. That's why Wauwatosa police decided to pursue. A Wauwatosa Police Department spokesman said state statute gives any law enforcement agency in Milwaukee County countywide jurisdiction.

Police say officers tried to stop the car near Lloyd and Hi Mount Boulevard. When the Jeep failed to stop, police said they gave chase.

The pursuit lasted more than 10 minutes. The video shows the suspect vehicle plowing through neighborhoods, alleys and even a police station parking lot! The vehicle eventually reached downtown Milwaukee, where the driver blew red lights and went past the Milwaukee County Courthouse. There was even a collision at 16th and Wells -- but it didn't stop the vehicle.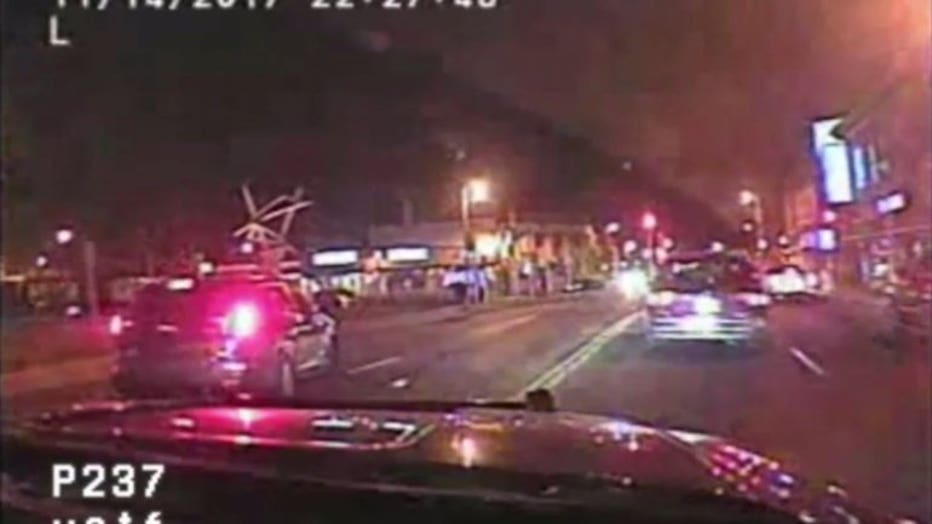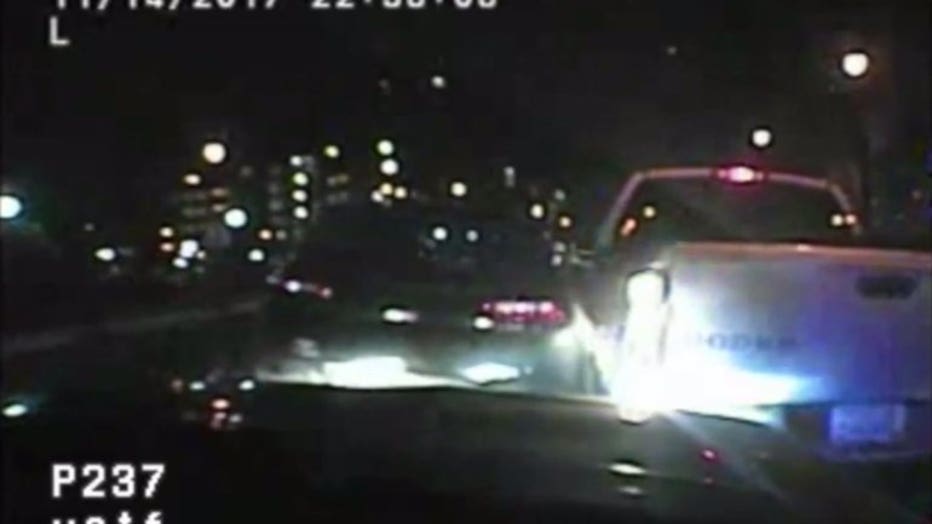 The chase ended when the stolen Jeep crashed into another car in the intersection of 25th and Wells and caught fire. Two people in that car suffered injuries police said were not life-threatening. None of the suspects were seriously hurt. All five were arrested; their ages ranging between 12 and 17.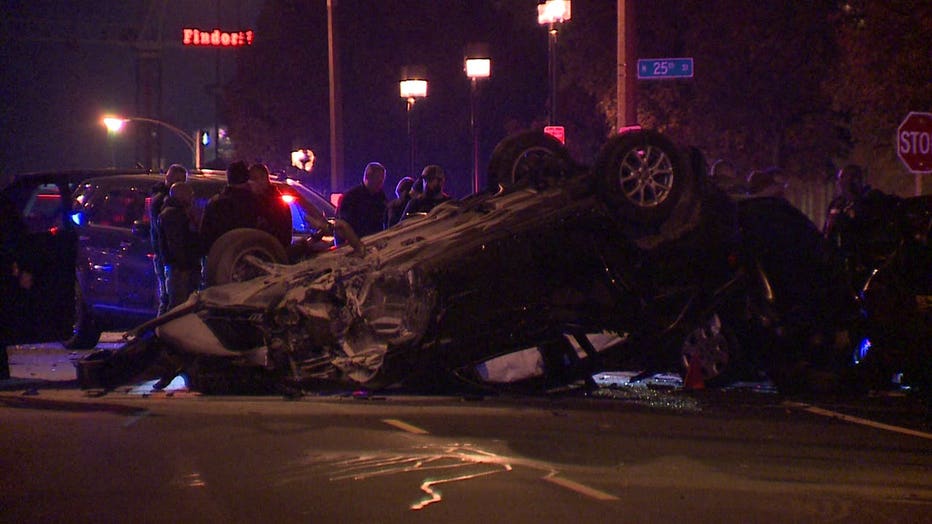 Multi-vehicle wreck near 24th and Wells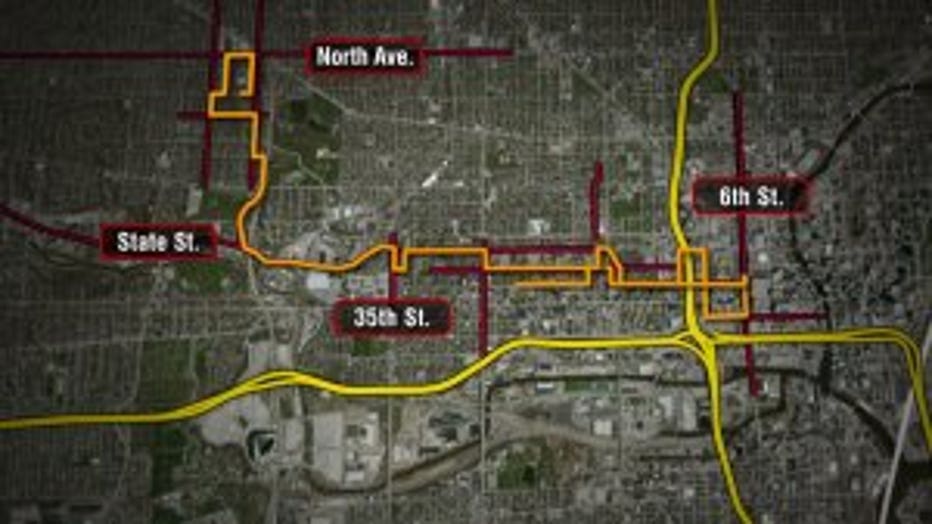 A police source told a FOX6 News reporter MPD knows the 17-year-old female suspect was already wanted in connection with another stolen car. The source added that one of the other suspects is on the department's "network of criminals" list.

Wauwatosa police told FOX6 News the 16-year-old driver in this case faces a charge of "recklessly endangering safety" in juvenile court. The 17-year-old passenger will not be charged. A decision has not been made yet on whether to charge the remaining three passengers.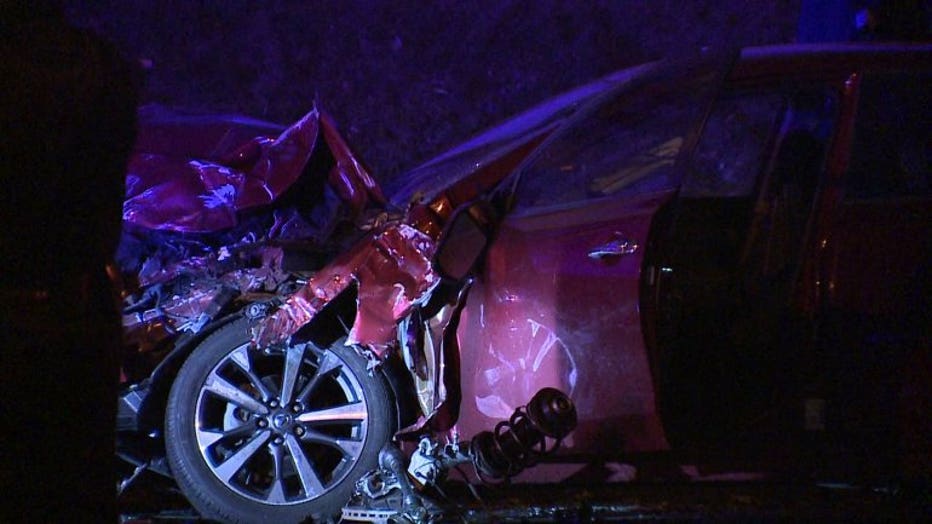 Multi-vehicle wreck near 24th and Wells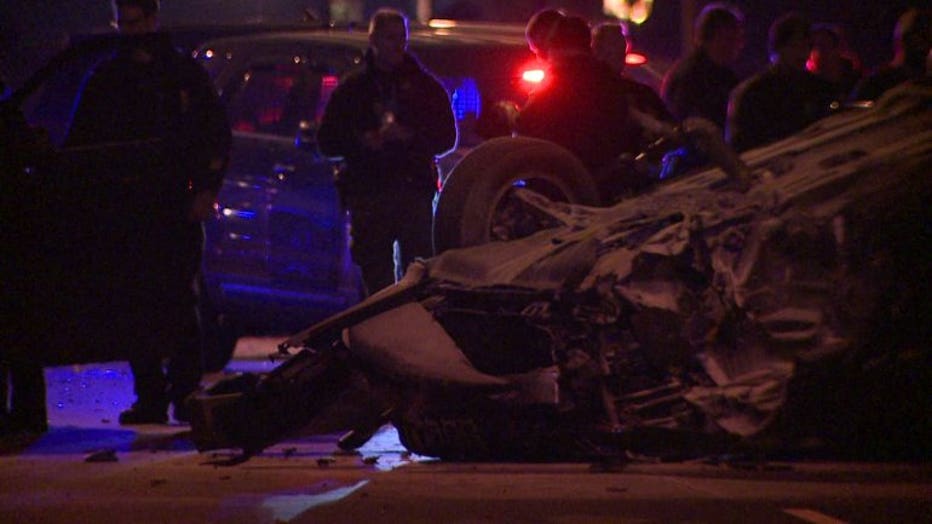 Multi-vehicle wreck near 24th and Wells