Dogs seized in Washington County, humane society takes in nearly 50
WASHINGTON COUNTY, Wis. - The Washington County Humane Society took in nearly 50 dogs, most of them puppies, late Friday, Sept. 2.
The organization said the dogs were being illegally transported to the area from Texas in a pickup truck and seized by law enforcement, intercepted at a home in Richfield. The Washington County Sheriff's Office contacted the Washington County Humane Society, and they jumped into action, working through the night to get the 46 puppies and one adult dog settled.
"They did not have any certified paperwork," said Jessie Wermager, Washington County Humane Society. "The dogs were coming over in an inhumane way of transportation – an open bed pickup truck. It was a single person. He had just decided to go pick up some dogs and try to bring them back here."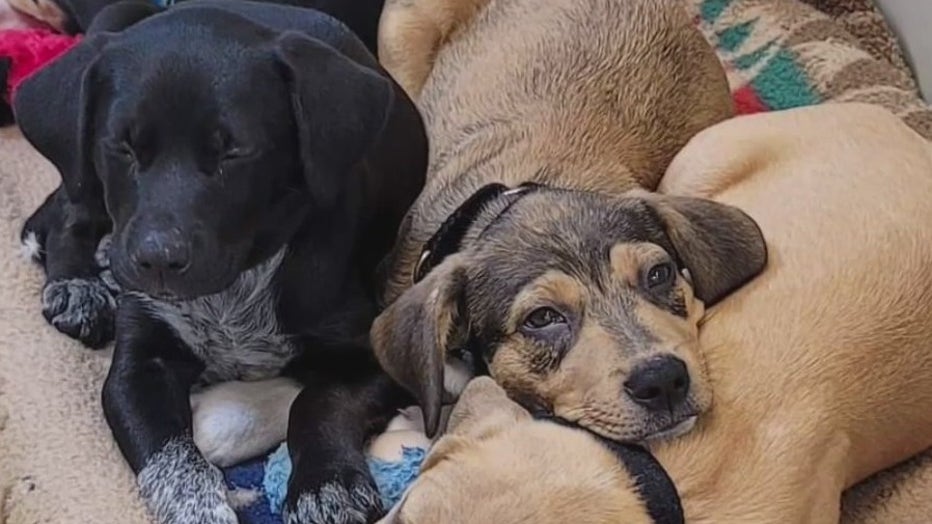 SIGN UP TODAY: Get daily headlines, breaking news emails from FOX6 News
Wermager said the incident late Friday left humane society officials scrambling.
"Because it was so unplanned and so late at night and a holiday weekend on top of it, started calling everybody," said Wermager. "'Can you come in? We're starting to do intakes.' It's been a group effort to take in 47 dogs total."
Most of the dogs appeared to be healthy, the humane society said.
"A couple of them were a little bit on the skinny side, but nothing that a little bit of extra food and care won't help," said Wermager.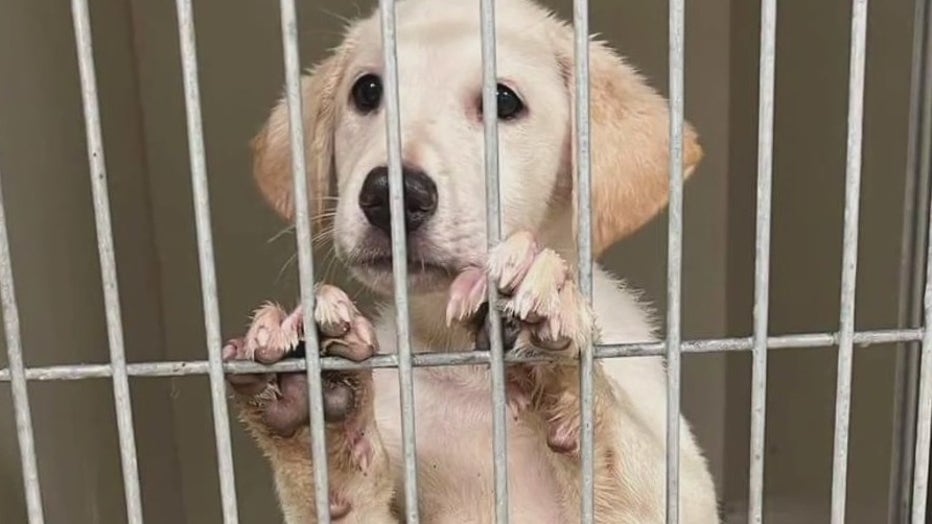 "That's what we want to encourage, is people to do this the right way," said Kay Amland, Washington County Humane Society. "We don't know if they received the proper breaks, the proper food, the proper everything, and we were very fortunate that they came to us healthy. They're adorable. They're sweet. We were really lucky."
Officials said it's unclear why the dogs this person had the dogs.
"One of the biggest reasons is because there are so many dogs in the south, and people see it as a moneymaker," said Wermager. "Unfortunately, we hear about all the horror stories. We don't know why he brought them up, but they're in great hands now."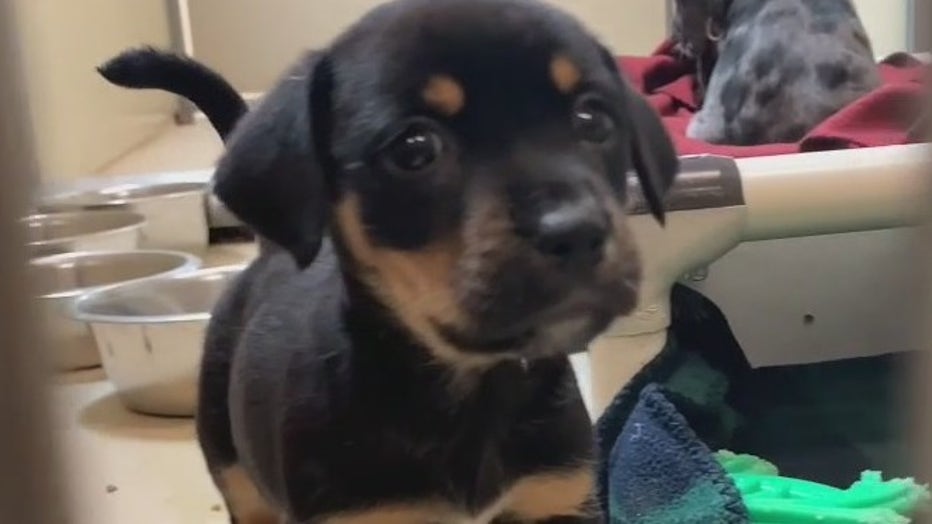 The puppies, ranging in age from eight weeks to four months, were named after the 50 states – Alabama, Alaska, Arizona and you can guess the rest.
"We did skip a couple to make sure Wisconsin got into the group," said Wermager.
Washington County Humane Society officials said Sunday these dogs were not posted on their website. Those interested in adoption should fill out an application on their website and then show up on Tuesday, Sept. 6, when they're expected to be available for adoption. The humane society opens at 1 p.m.