Was Oakley Carlson sold? Police weigh in on theory of girl missing for 2 years
GRAYS HARBOR COUNTY, Wash. - Oakley Carlson disappeared from Grays Harbor County two years ago – though it was not until December 2021 when the search to find the young girl began.
According to court documents, Oakley's sister was at a sleepover at the home of the Oakville Elementary School principal. When asked about Oakley, she told the adult: "there's no Oakley."
The young girl – Oakley's sister – would later tell Grays Harbor County investigators that their mother, Jordan Bowers, "told her not to talk about Oakley." Adding, that Oakley had "gone out into the woods and had been eaten by wolves."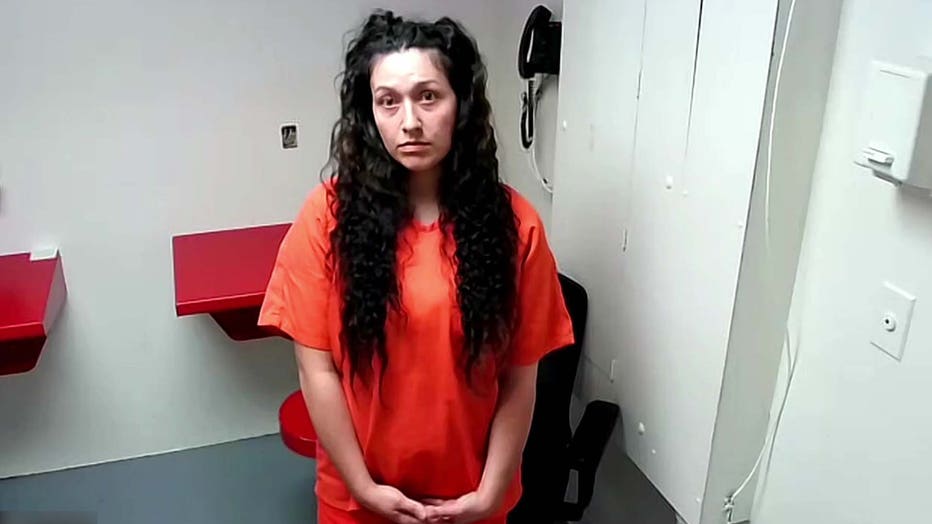 Jordan Bowers appears in court on Jan. 17, 2023. (File / FOX 13)
Those who knew Jordan Bowers are looking at her in a new light. One-time friends are now frustrated, some even believe she sold her daughter.
"That's what I think," said Tracy McGee-Mills, a one-time friend that now believes Bowers sold her daughter.
McGee-Mills was named as a victim in an identity theft and fraud scheme that's landed Bowers behind bars.
Those charges shed light on Bowers gambling habits, and regular trips to casinos. Detectives in that investigation linked Bowers to cash withdrawals at a nearby casino, among other locations.
Workers at Little Creek Casino knew Bowers by name when FOX 13 employees asked about her visits.
"She was so far into gambling you guys don't even know! She lived for it," said McGee-Mills.
RELATED: Two years later: Where is Oakley Carlson, and what's being done to prevent similar situations?
While McGee-Mills claims may seem unthinkable, she's not the only one that believes them. A FOX 13 viewer offered a similar tip since Oakley's disappearance – a tip that led to investigators interviewing another person that believed Oakley had been sold by Bowers.
Chief Paul Logan, who is heading up the Oakley Carlson investigation, told FOX 13 that they've been tracking the theory that Bowers sold Oakley since the very beginning. However, no tips have led to credible evidence.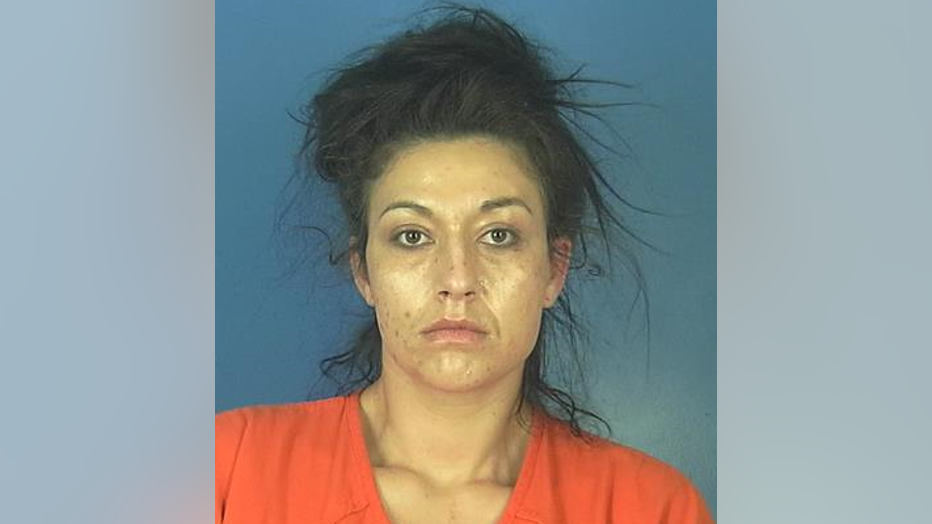 Since news of Oakley's disappearance broke in late-2021 the Grays Harbor County Sheriff's Office has received a number of tips from around the country of possible sightings. They've worked with agencies across the U.S. to look into each tip, none have led them to Oakley.
RELATED: 'Oakley Carlson Act' filed in the Washington Legislature
The landslide of tips is just part of the challenge surrounding the case. Investigators tell FOX 13 that a lack of information early on meant they were playing catch-up from the first day of the investigation.
Investigators had to pinpoint when Oakley Carlson went missing – a difficult task made harder with neither Bowers nor Andrew Carlson, Oakley's Dad, working with them.
A timeline had to be built that indicated who had contact with Bowers, Carlson or Oakley in the months leading up to the discovery that Oakley was missing. That included tracking down relatives, school personnel, surveillance video from various stores and more.
Since the beginning of the investigation Grays Harbor County Sheriff's Office has worked with law enforcement in Mason and Thurston counties, Tumwater Police, FBI, State Patrol and a number of experts that specialize in electronic data.
"I think if you were investigating a family -- a group of people -- who had a consistent schedule, wakeup at a certain time, go to work at a certain time, come home at a certain time; people that had a close-knit group of friends it'd be easy to build a pattern of life," explained Chief Logan. "In this case, we don't have that. It's very sporadic."
RELATED: 'She kicks people when they're down'; Alleged fraud victim rips biological mom of missing child
That sporadic lifestyle included drugs. Both Andrew and Jordan Bowers faced charges in 2022 for child endangerment. Court documents indicate that both of Oakley's siblings had high levels of methamphetamine indicating that, at a minimum, they had been exposed to the drug.
Those two siblings were living with their parents an Extended Stay American located in Tumwater when a welfare check was requested for Oakley on December 6, 2021.
The family had left their home in Oakville after a fire a month prior. Carlson and Bowers claimed that Oakley had a lighter on the couch and started a fire – though investigators later determined the fire likely began in a microwave, not the couch.
When officers questioned where Oakley was, they claimed she was staying with grandparents. It was later determined she was not with family.
Throughout the ordeal, there have been frustrations over concerns that were raised long before Oakley went missing.
RELATED: Mother released from jail, immediately arrested again on new charges
Oakley spent roughly three years with a foster family before she returned to Bowers and Carlson.
Her foster mom, Jamie Jo Hiles, has been vocal about the system that allowed Oakley to return to her biological parent's home.
The night of the disappearance Hiles told FOX 13 that she was always concerned something would happen to Oakley – that the situation felt "rushed."
"We told (DCYF) several times this wasn't a safe decision," she said. "We begged them, 'Please, don't let her go back, please don't let her go back.'"
RELATED: Reward for missing Washington girl now $85,000 one year after disappearance reported
At the beginning of this year's legislative session Hiles publicly backed what has become known as the 'Oakley Carlson Act.' The bill, House Bill 1397, outlines changes intended to protect children that have been removed from a parent based on abuse, neglect or abandonment.
As for the ongoing Oakley Carlson investigation, Chief Logan told FOX 13 that they continue to sift through the data that they have – though they continue to ask the public for help in anything they may have seen or heard.
"I think there's more answers out there that we don't have yet," he said.
RELATED: Inslee called for review of DCYF's handling of Oakley Carlson's case; no wrongdoing found
The reward for information on Oakley's disappearance is now $85,000. Anyone with information is urged to call the Grays Harbor County Sheriff's Office.