"Warms my heart:" Whitefish Bay H.S. students find inspiration hosting annual food drive


WHITEFISH BAY -- A trip to the grocery store or even your cabinet could make the difference in someone's life. That's what thousands of folks in Whitefish Bay have done to help feed families in need. It was all made possible because of a group of caring teens.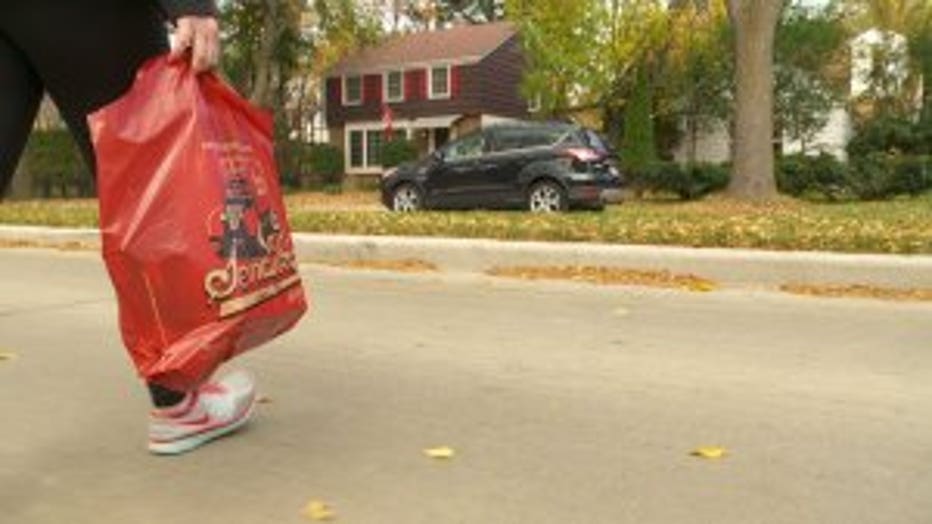 Scouring the streets looking for generous donations.

"We are driving through Whitefish Bay, and picking up every red back that we see," said Sarah Conant, Whitefish Bay High School senior.

Last week, a group of Whitefish Bay High School students delivered about 5,000 Sendik's bags on doorsteps. Seven days later, they're piled high and stuffed with goods.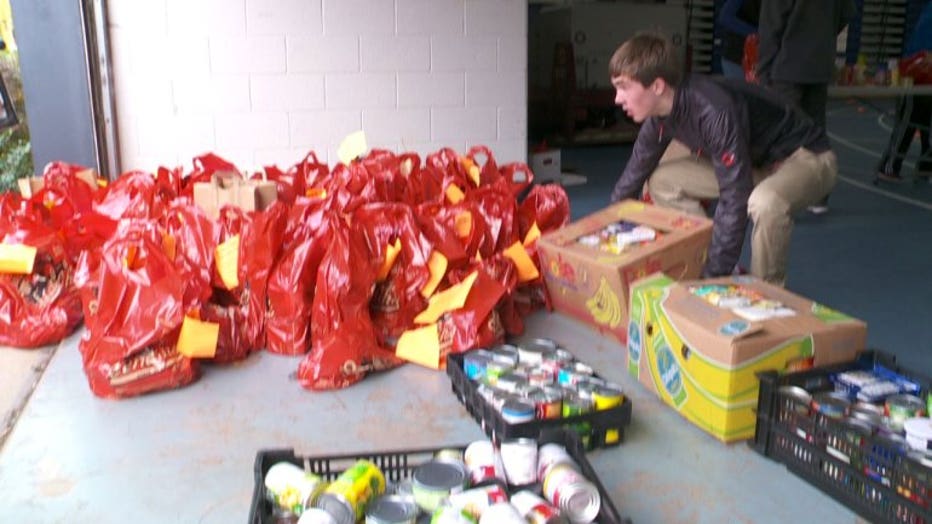 "It is so great that we can come together as a community to serve such a great purpose," said Conant.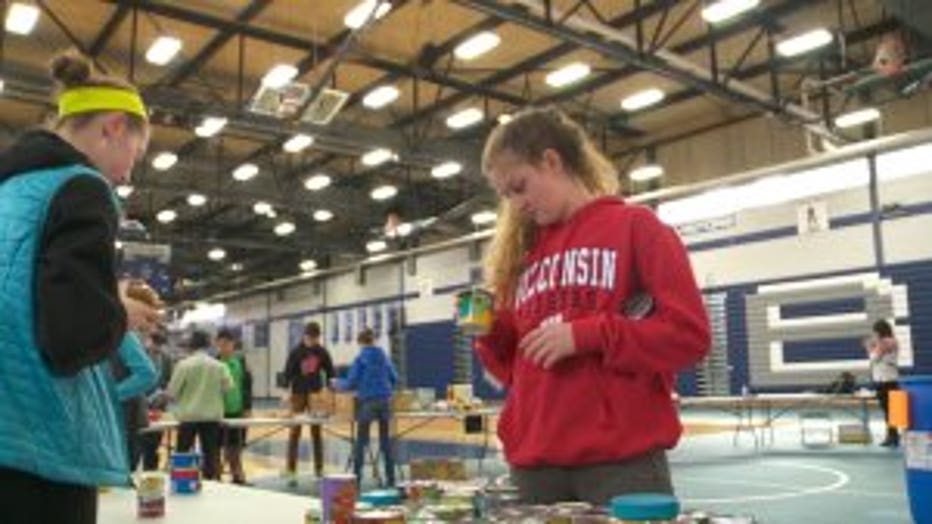 Sarah Conant is thankful for the community's input for their service organization, 'Bay Gives Back.'

"It warms my heart," Conant said.

Saturday, October 22nd, dozens of kids gathered the bags for the food drive and brought them back to the high school.

"We are sorting expired food, canned food, boxed food," said Whitefish Bay High School senior, Grace James.

It was a bustling and fulfilling operation in many ways as students counted and took inventory of all they received.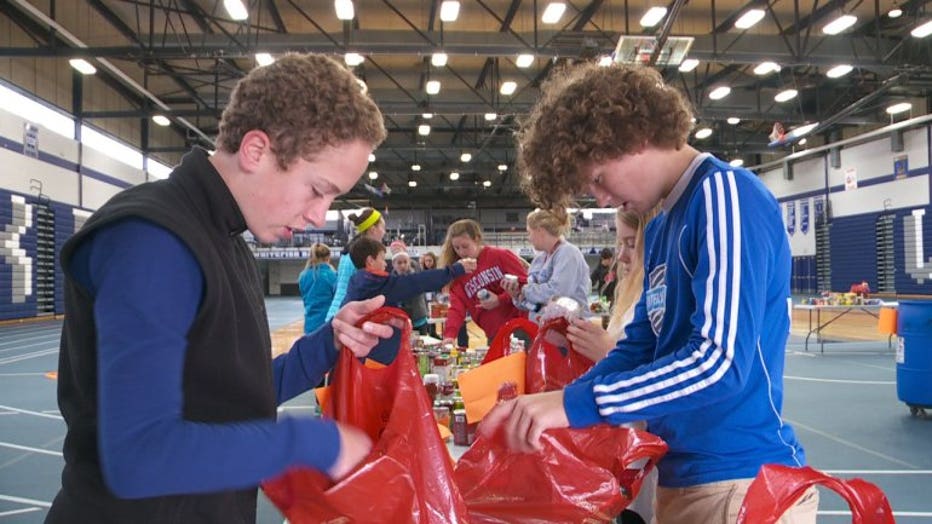 "I think everyone should be doing charity work and helping out and giving back to the less fortunate," said James.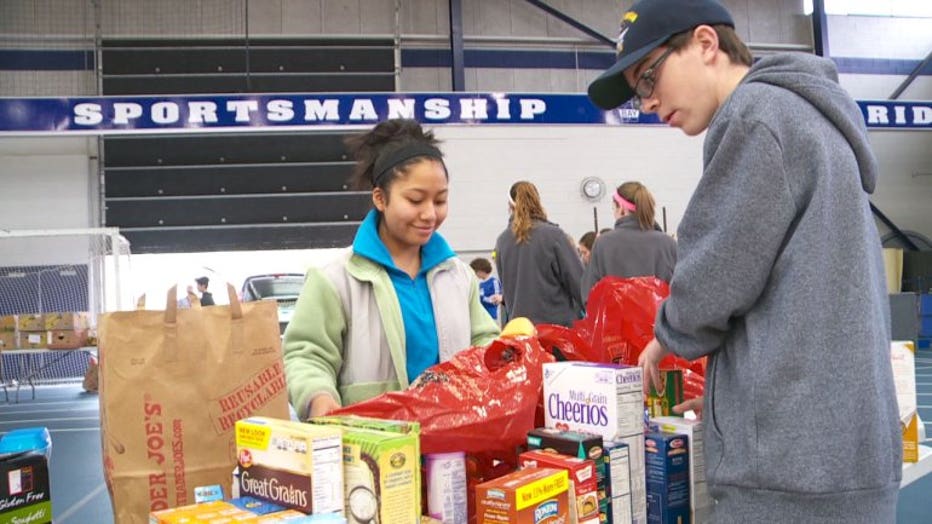 "Lots of people are faced with unemployment or other family issues, that it makes it really hard for them to put food on the table for their family," said Conant.

From the home of the Dukes, to homes in neighboring communities...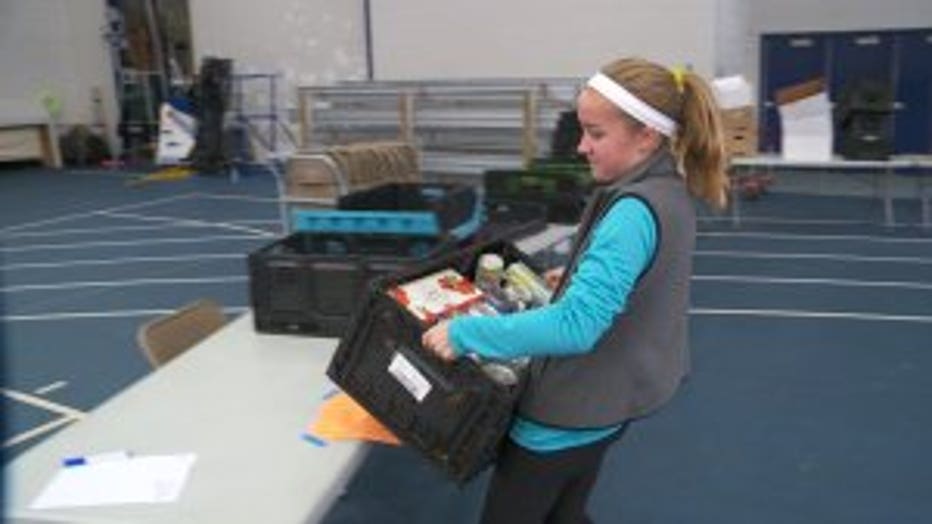 "A lot of people who are here today just want to make a difference to all those people who live maybe five miles down the road from us but live such a different life because of their demographics," said Conant.

After the field house, the next stop is the Riverwest Food Pantry where students will unload all of the donations and also interact with the people they are helping.

Students say events like this are an inspiration to volunteer and serve others.

Last year, the food drive collect three tons of food -- 6,000 items!