Wanted man surrenders – with doughnuts – after police win his Facebook bet
REDFORD TOWNSHIP, Michigan – After losing a bet with police on Facebook, a man kept his word and turned himself in.

Matthew Zaydel, 21, was wanted by Redford Township police for multiple misdemeanor warrants.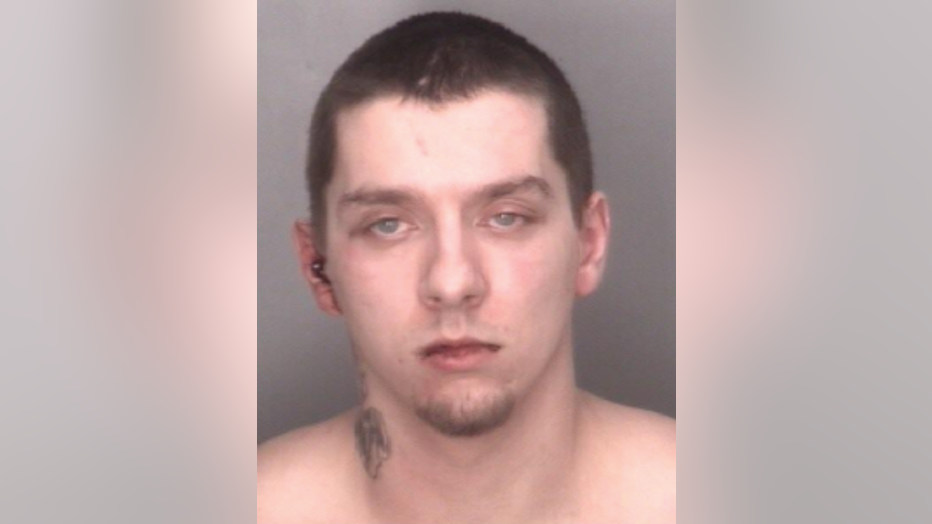 Matthew Zaydel, 21, was arrested for multiple misdemeanor warrants Oct. 16, 2017. (Redford Township Police Department)


Zaydel, who went by the alias Champagne Torino on Facebook, responded to Redford Township police on a post earlier this month, saying he would turn himself in if their post reaches 1,000 shares. Along with turning himself in, Zaydel said he would bring in doughnuts and clean up public school property if the post gets the shares.

The Redford Township Police Department accepted the challenge, asking the public to help get the post shared 1,000 times.

"CHALLENGE ACCEPTED!

Mr. Champagne Torino has issued the RTPD a challenge. As you can see below, if we can have this post SHARED 1000 times, he will turn himself in to RTPD on his existing warrants, clean up blight on public school property, and bring us a dozen donuts. Donuts!!!! He promised us donuts! You know how much we love Donuts!

Help us win this challenge and clean up blght in Redford at the same time! It's as easy as a SHARE of this post."


The post reached over 1,000 in just over an hour, and Zaydel kept his word.

He turned himself to Redford Township police Oct. 16 around 6:30 p.m. with a box of doughnuts and a bagel in hand.

Redford Township posted photos of Zaydel turning himself in and thanked the community for their help.

"This evening at approximately 6:30 pm Michael Zaydel made good on his promise to turn himself in to RTPD for his outstanding warrants. He walked in on his own, and not only did he bring the donuts, he brought one bagel! We would again like to express our gratitude for the support of all who followed this, shared it, and left us positive feedback."