Walker spokeswoman says he's not calling for wall separating U.S. & Canada, poll shows he's fifth in Iowa


MADISON — Scott Walker's presidential campaign spokeswoman says the Wisconsin governor is not advocating building a wall separating Canada and the United States despite attempts "to put words in his mouth."

Meanwhile, national pundits and Republican strategists are questioning what has happened to Walker's campaign. Two new polls show the former Iowa frontrunner is now polling third and fifth in the state, respectively.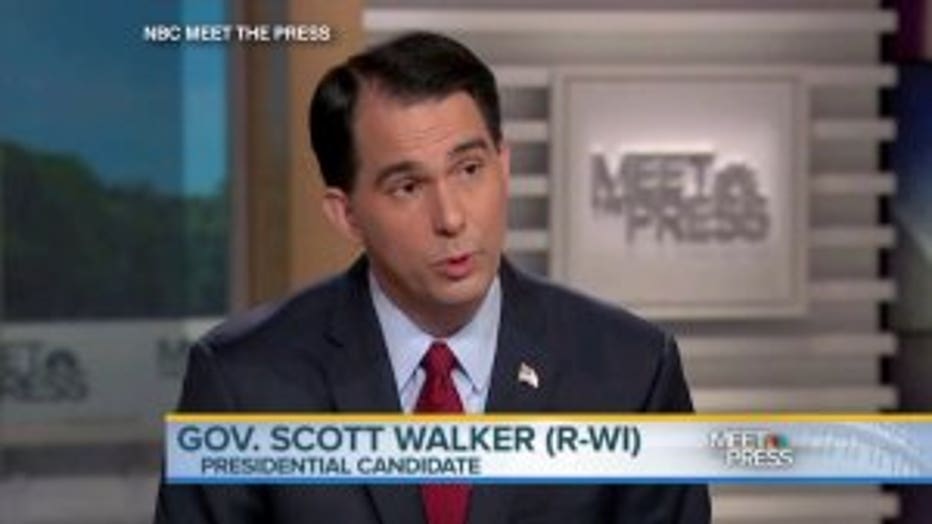 Scott Walker on "Meet the Press"


Walker was asked Sunday on NBC's "Meet the Press" whether he supported building a wall. Walker responded that he has heard about security concerns along the Canadian border.

"Some people asked us about that in New Hampshire," Walker told host Chuck Todd. "They`ve raised some very legitimate concerns, including some law enforcement folks who brought that up to me at one of our town hall meetings about a week-and-a-half ago. So that is a legitimate issue for us to talk about."

Democratic Vermont Sen. Patrick Leahy called building a wall a "terrible idea."

Kentucky Sen. Rand Paul called it "pretty dumb." And Mike Murphy, the head of the  super PAC supporting Jeb Bush, said on Twitter that Walker was distracted by focusing on building a wall between the U.S. and Canada.

In an emailed statement, Walker campaign spokeswoman AshLee Strong said the governor isn't the only one with concerns about the Canadian border, citing Democratic candidate Hillary Clinton 2001 statement that it was a "significant problem" for national security.

Walker's tough talk on national security comes as he slips further in the polls and launches an attack on one main rival. The latest poll (from Monmouth University) shows Walker is now in fifth place in Iowa.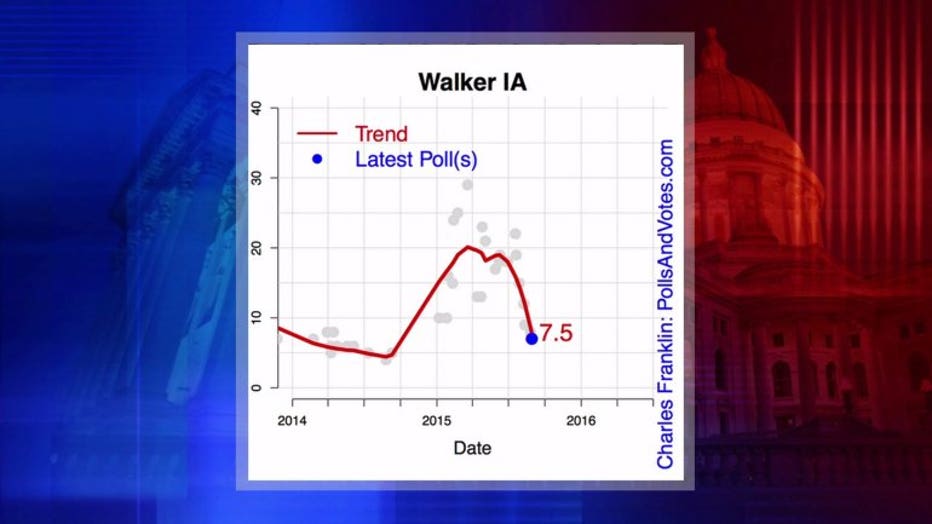 Scott Walker now in fifth place in Iowa (SOURCE: Charles Franklin)


Neurosurgeon Ben Carson and businessman Donald Trump are tied with 23 percent among Iowa Republicans surveyed. Businesswoman Carly Fiorina is third with 10 percent, followed by U.S. Sen Ted Cruz with 9 percent and Walker with 7 percent.

Monmouth's poll conducted in July showed Walker as the frontrunner with 22 percent support.

A separate poll from the Des Moines Register newspaper out this weekend showed Walker was in third place, behind Trump and Carson.

"Every successive poll over the last seven or eight polls has been a worse story for Governor Walker in Iowa," Charles Franklin, director of the Marquette University Law School poll said.

The Monmouth poll showed Iowa Republicans still view Walker favorably, even though he's no longer their first choice. Franklin said Walker has a narrowing window of time to bring them back to his camp.

CNN's rules for the second Republican presidential debate, set for Sept. 16, will benefit Walker. The cable network is blending poll results from July, prior to the first televised debate, with recent numbers.

"That`s helping to prop Walker up because his polling was better before than it has been after -- although he`d pretty clearly be in the top 10 in any case," Franklin said.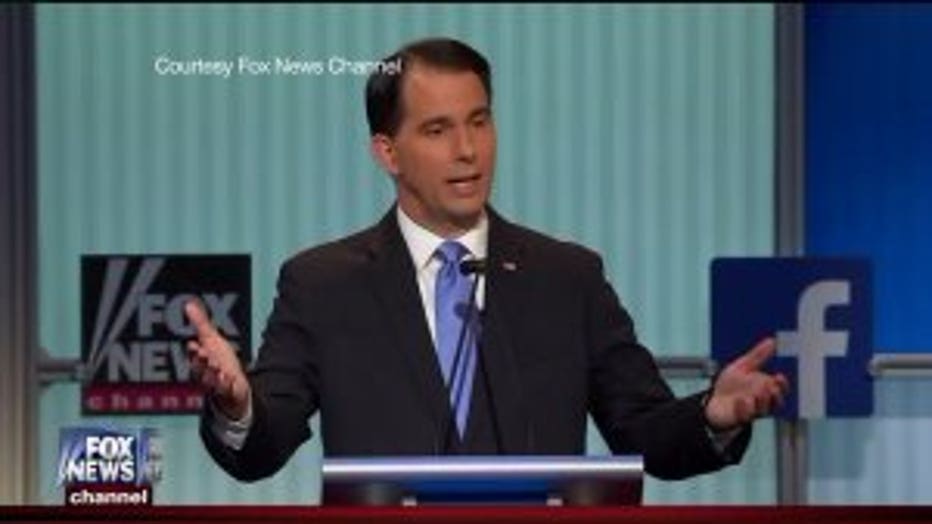 Scott Walker at first GOP presidential debate in Cleveland


The second debate will be held at the Ronald Reagan Presidential Library in Simi Valley, California. The debate will air on CNN, and similar to the first FOX News-sponsored debate in Cleveland, Ohio, it will be split into primetime and pre-primetime groups based on averaged polling numbers.

The primetime group will consist of no more than 10 candidates.

Iowa Republican strategist Doug Gross called Walker "the incredible shrinking candidate" ever since Trump joined the race.

"(He) came out like a ball of fire and then Trump got into the race," Gross said, adding that Walker has "inartfully tried to be a me-tooer" in an attempt to match Trump.

Walker on Monday launched a direct attack on former Florida Gov. Jeb Bush in a campaign video released on the internet.

Walker has promised to end the Iran nuclear deal on his first day in office, criticizing Bush for wavering on the issue in past comments.




Murphy, the Bush super PAC leader, tweeted that Bush also opposes the Iran deal.