Walk MS: Milwaukee aimed at curing multiple sclerosis: "Money that's raised goes to research"


MILWAUKEE -- It is estimated nearly a billion dollars will be raised nationally in 2017 for multiple sclerosis research, and the Walk MS: Milwaukee 2017 event Sunday, May 7th played a big role in that. Every dollar raised will help those with MS to live a better life.

"When I was first diagnosed, there was no treatment at all," Dennis Teuscher said.

Teuscher was diagnosed back in the mid-1980s.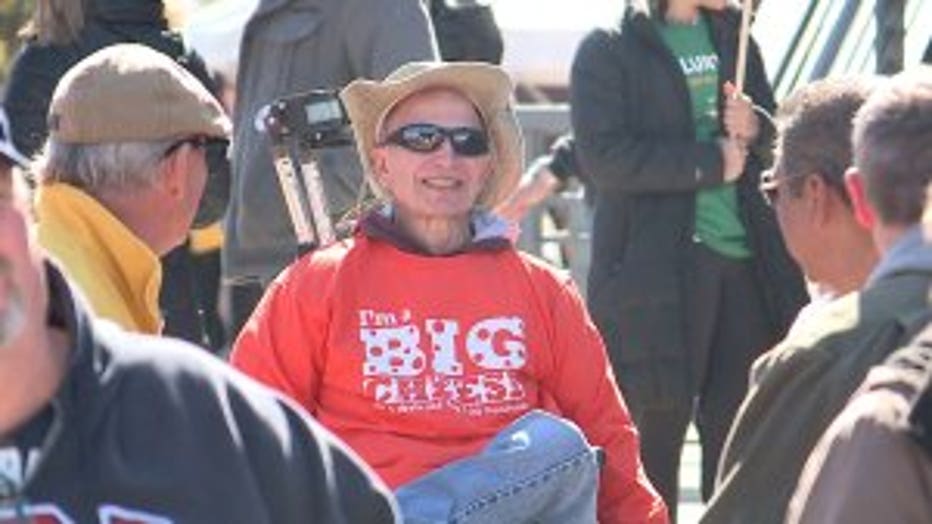 "When you'd have flare-ups, they'd just throw steroids or something at it," Teuscher said.

Teuscher has made it his mission to raise money to fund research to find a cure for multiple sclerosis, and so far, he's raised more than $118,000 towards that goal.

"Because of events like the MS Walk. The money that's raised here goes to research," Teuscher said.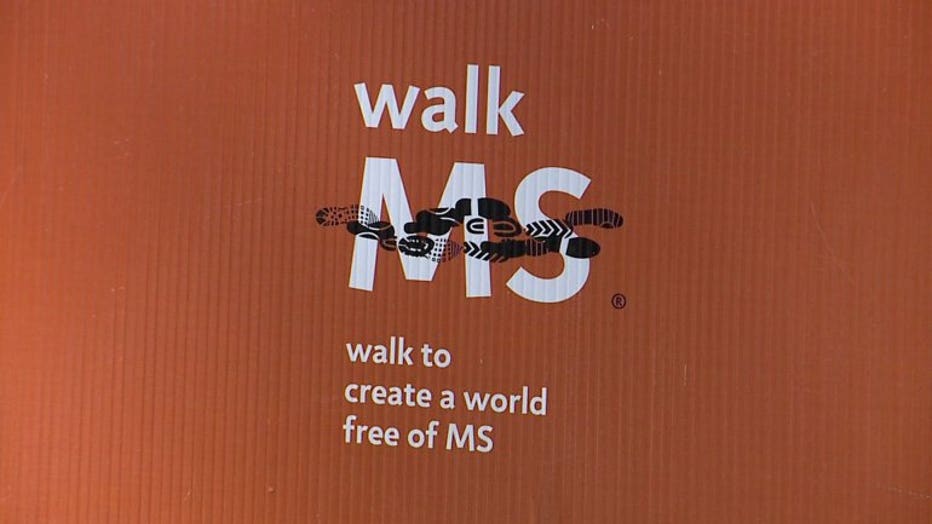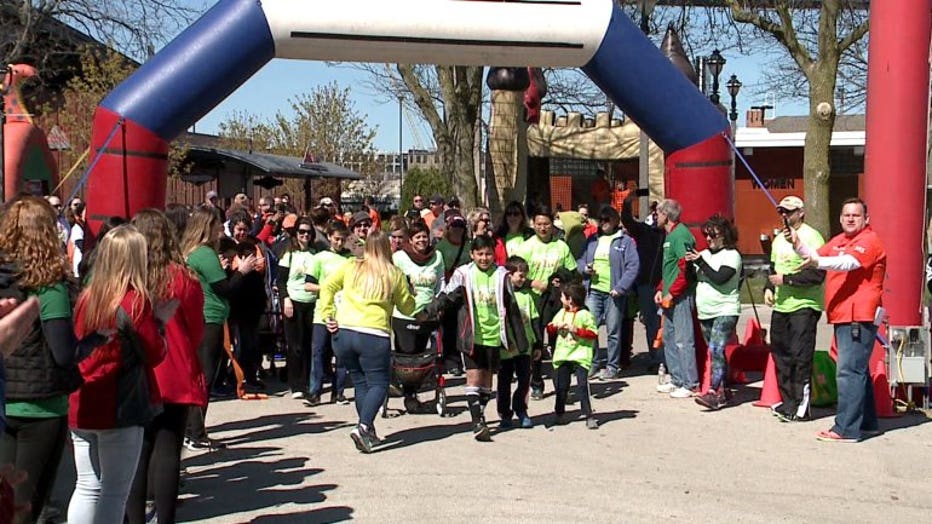 According to the National MS Society, multiple sclerosis is "an unpredictable, often disabling disease of the central nervous system that disrupts the flow of information within the brain, and between the brain and body."

The cause of MS is still unknown – scientists believe the disease is triggered by as-yet-unidentified environmental factor in a person who is genetically predisposed to respond.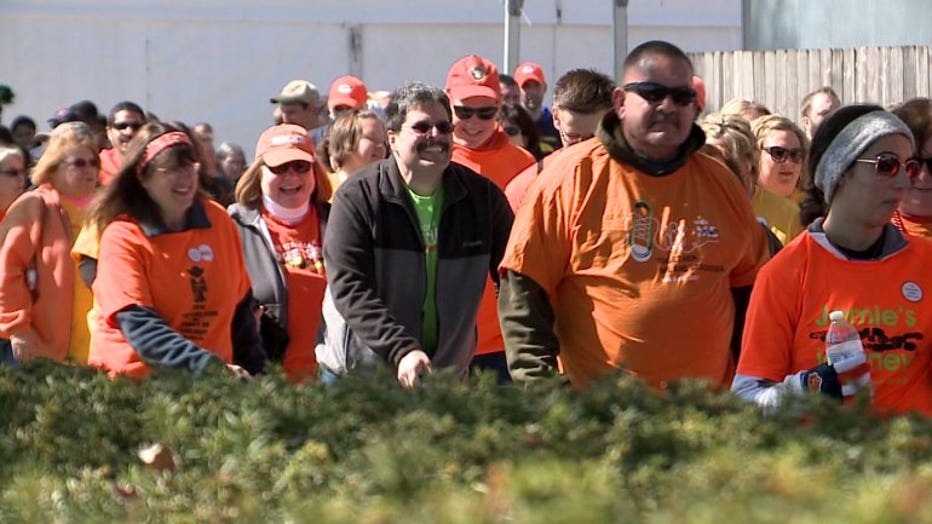 The progress, severity and specific symptoms of MS in any one person cannot yet be predicted. Most people with MS are diagnosed between the ages of 20 and 50, with at least two to three times more women than men being diagnosed with the disease.

On the Summerfest grounds Sunday morning, thousands gathered, wearing orange, to walk to find a cure.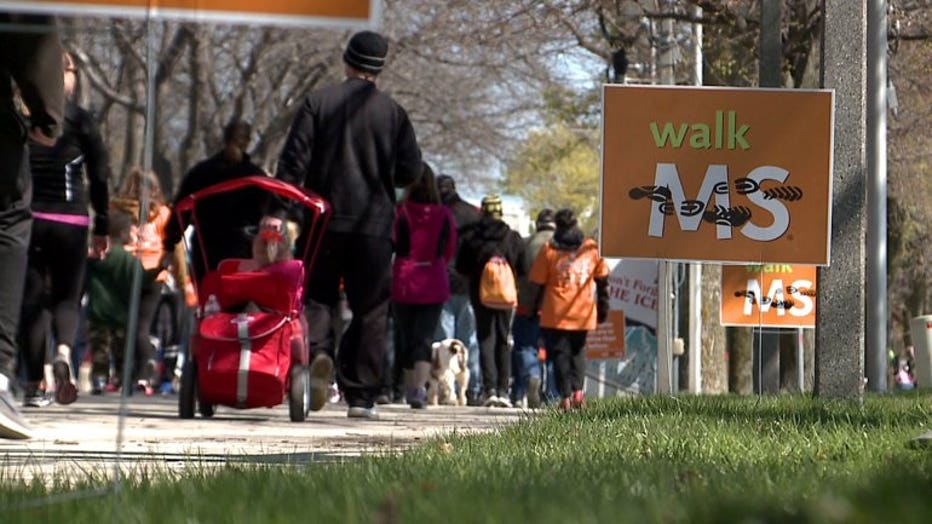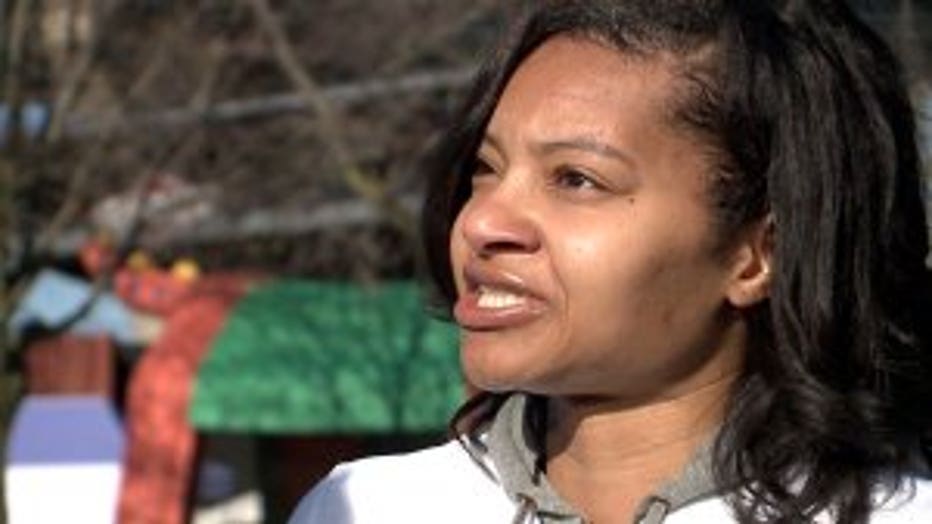 "This is my 15th year participating, but it's my first without my mom, and as I'm sure you know, the first of anything is usually the hardest. She was always concerned about you. Even in her dying days, in her death bed, 'how are you? No, how are you?!'" Keshia Exum-Pryor, walking in honor of her mother said.

With the sun shining on Sunday, thousands marched on, continuing their fight against MS.

"It makes people with MS feel really good that there's other people out there that care and are willing to help,"

In 2016, organizers say the event raised $213,983 "to fund critical services, groundbreaking research and move us closer to a world free of MS." More than 2,300 people took part in the 2016 Walk MS Milwaukee.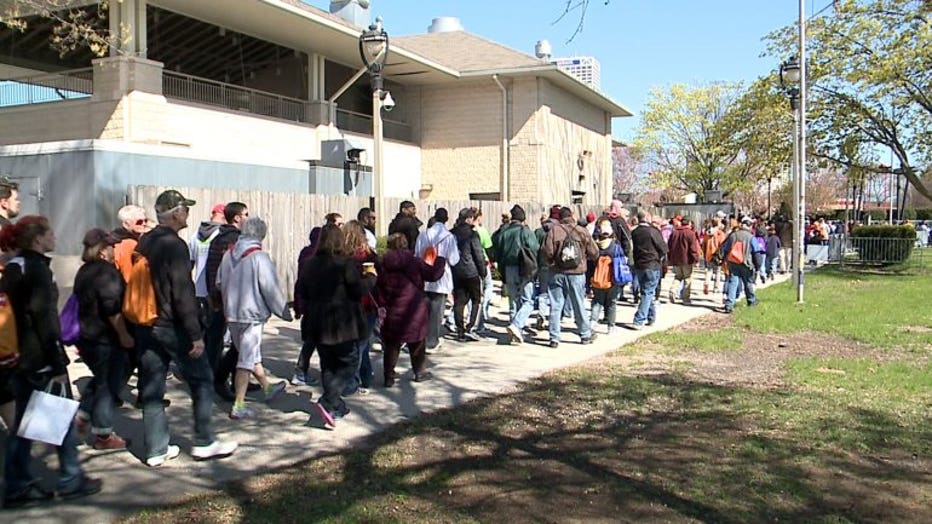 Walk MS Milwaukee was organized by the National Multiple Sclerosis Society, with a goal of raising $330,000 for MS research.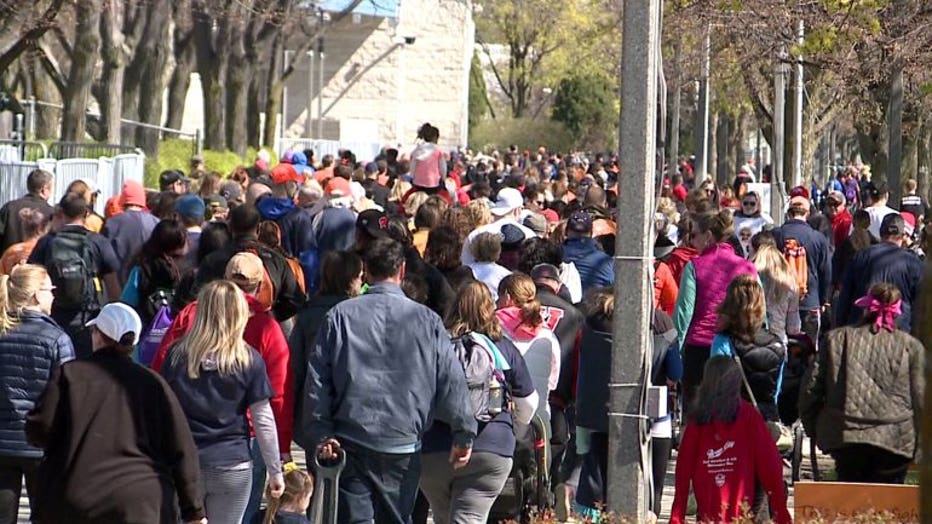 If you were unable to take part in the Walk MS Milwaukee event, and would like to support this cause, you can make a donation by CLICKING HERE.