Vukmir calls Nicholson 'a D.C. candidate' as GOP US Senate hopefuls fight for recognition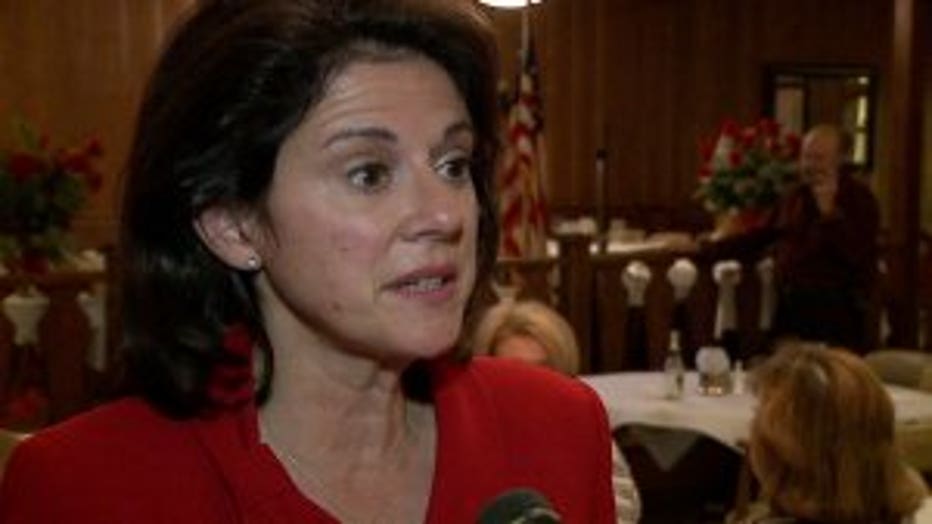 MILWAUKEE --Republican U.S. Senate candidate Leah Vukmir is calling her opponent, Kevin Nicholson, "a D.C. candidate" as the two fight for recognition ahead of the August primary.

The candidates have been sparring ever since signing a unity pledge put forward by the Republican Party of Wisconsin earlier this year. At least 80 percent of Republican voters don't know much about Vukmir or Nicholson, a Marquette University Law School Poll conducted Feb. 25-March 1 found.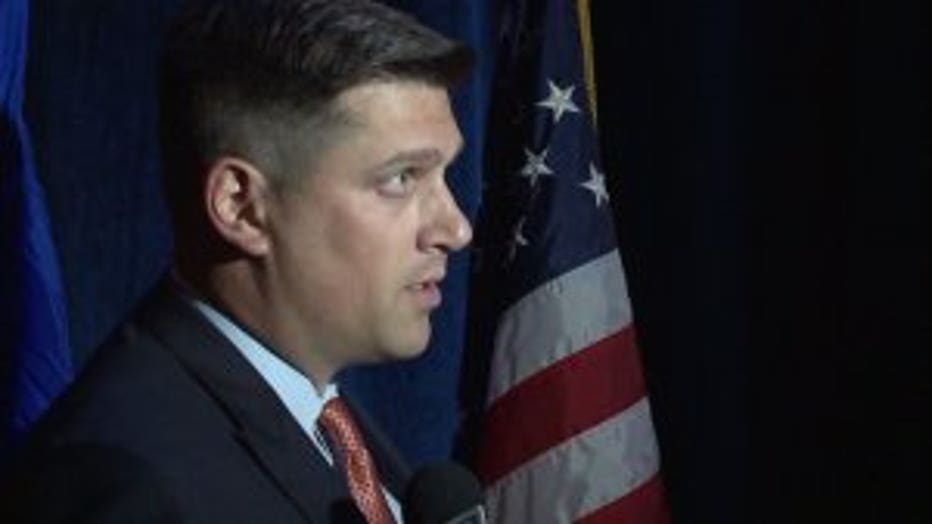 Vukmir made the "D.C. candidate" comment about Nicholson in front of Milwaukee County Republicans at a March 2 Reagan Day dinner. A recording of her remarks was obtained by FOX6 News.

"My friends, this Senate primary you have a choice between a Wisconsin candidate and a Wisconsin-based candidate, someone -- and a D.C. candidate, I guess I would call it," Vukmir told Milwaukee County Republicans.



"Wisconsinites aren't really keen on having Washington, D.C. decide who their next U.S. senator (is). We've been through enough elections in this state, and I think we can make that decision by ourselves," Vukmir continued.

Nicholson's camp says Vukmir's criticisms fell flat.

"Kevin is a combat Marine and a true outsider. That doesn't sit well with someone like Leah -- the consummate insider -- who's been running for various offices for 20 years," said Brandon Moody, a spokesman for Nicholson.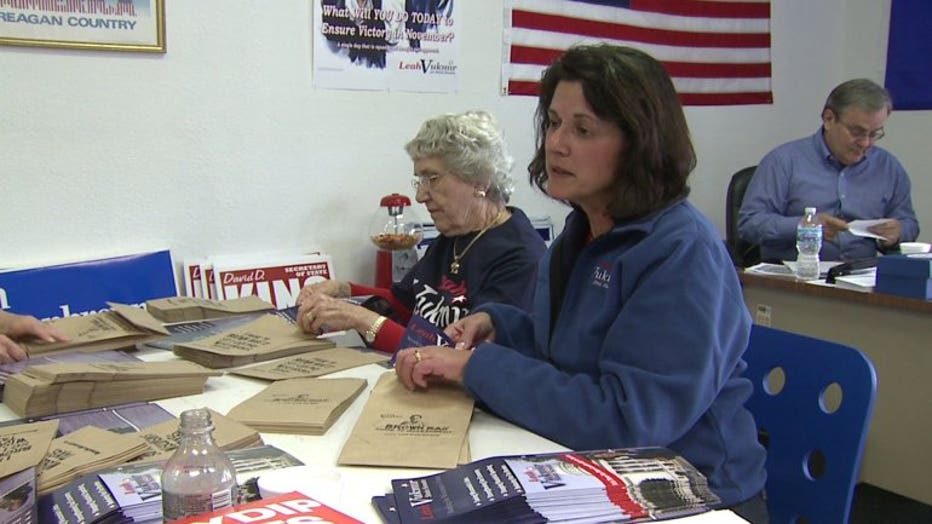 The two candidates are fighting to advance to the general election and take on first-term Democratic U.S. Sen. Tammy Baldwin.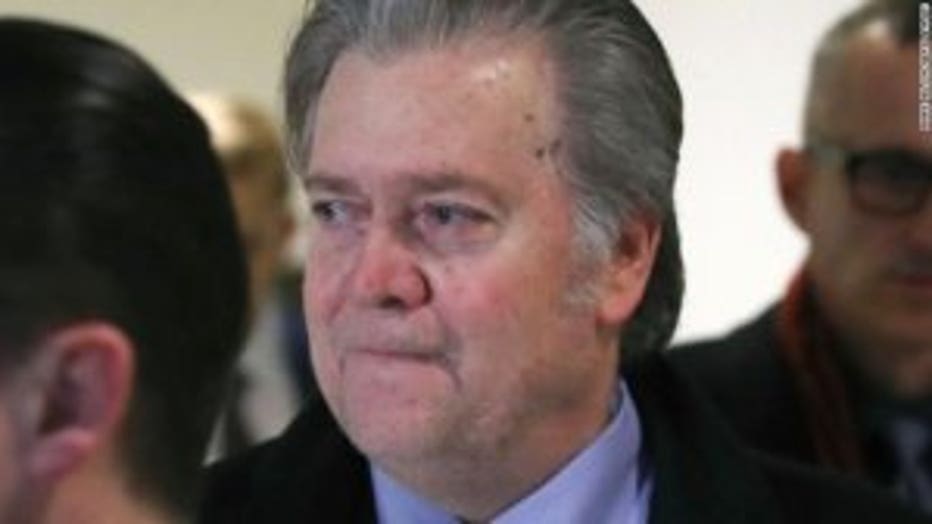 Asked to explain the "D.C. candidate" claim, Vukmir campaign manager Jess Ward said that Nicholson had been endorsed by former White House chief strategist Steve Bannon and the Washington arm of the conservative Club For Growth.

"Leah is the Wisconsin candidate in the U.S. Senate race," Ward said in an email. "She has spent the past eight years working tirelessly alongside Gov. (Scott) Walker to deliver results for Wisconsin workers and families."

Nicholson's campaign said Vukmir unsuccessfully sought the same national endorsements.

The flare-up comes as a third candidate, Madison businessman Eric Hovde, considers whether to join the race. Hovde finished second in the 2012 GOP primary to Tommy Thompson.

Some high-profile Wisconsin Republicans, including Walker and U.S. Sen. Ron Johnson, are neutral in the GOP primary. But others, including former White House Chief of Staff Reince Priebus and First Lady Tonette Walker, have endorsed Vukmir.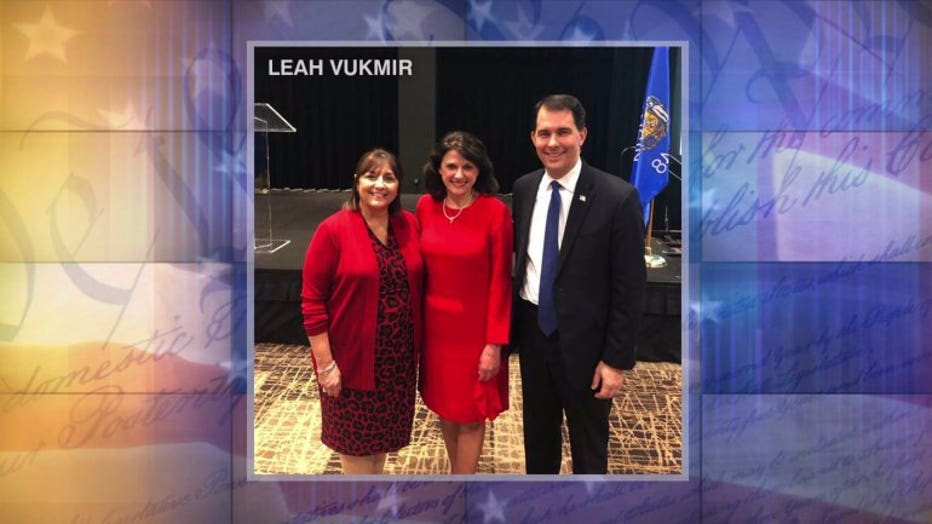 Tonette and Scott Walker appeared in a photo on Vukmir's campaign Facebook page Friday. When FOX6 asked Gov. Walker about the dust-up between the candidates, he steered clear of the controversy Tuesday.

"I'm going to let the primary voters decide on that and I'll ultimately support the Republican who wins the primary," Walker said.

The MU Law Poll found 49 percent of Republican primary voters were uncommitted to either candidate. Nicholson got 28 percent in the poll, while Vukmir lagged behind at 19 percent.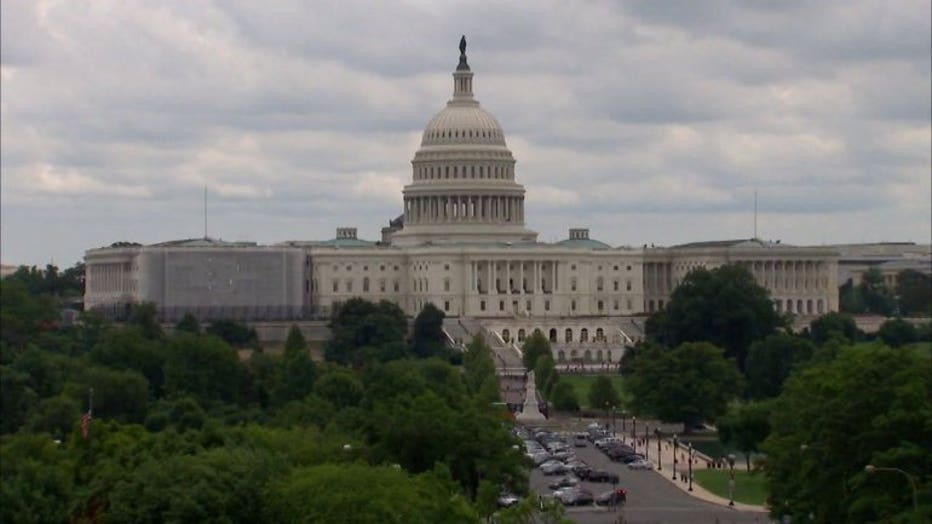 Wisconsin Democrats argued that both Vukmir and Nicholson were beholden to out-of-state interests.

"It's interesting that Leah Vukmir is attacking Kevin Nicholson as a disingenuous carpetbagger propped up by millions from out-of-state special interests," said Brad Bainum, a Democratic spokesman. "Vukmir herself has deep ties to the out-of-state Koch brothers and she's consistently served corporate special interest corruption in Madison."