VP on Pewaukee rally amid COVID-19 concerns: 'The right to gather is enshrined in the Constitution'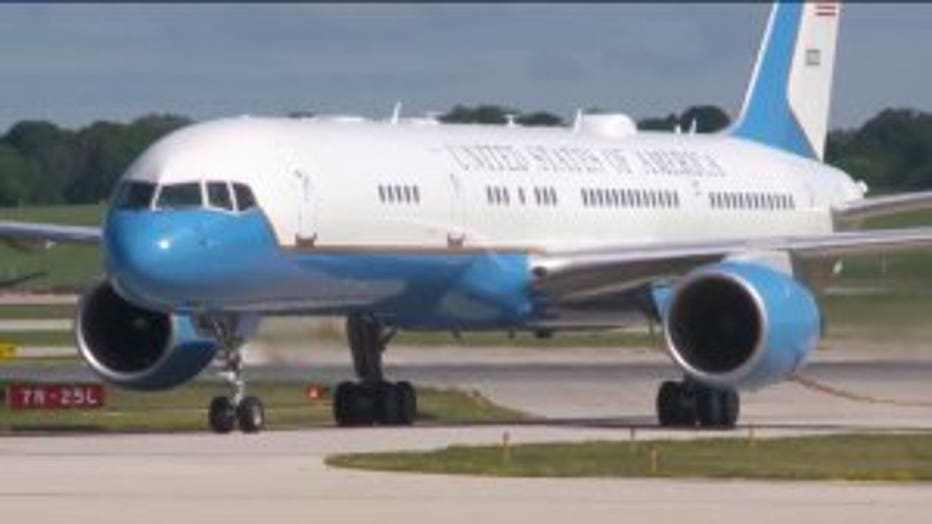 Air Force Two arrives with Vice President Mike Pence aboard


WAUKESHA -- Vice President Mike Pence launched a faith-centered tour in a conservative Milwaukee suburb, after touting Wisconsin's school choice program for the second time this year.

Pence's events Tuesday, June 23 in Wisconsin came two days before President Donald Trump was slated to visit both Marinette and Green Bay where he is to broadcast a town hall meeting.

The dual visits in one week speak to Wisconsin's importance in the presidential race.

Pence used the school choice event to call for passing a $5 billion federal tax credit program to pay for scholarships to private and religious schools.

The vice president arrived at Milwaukee Mitchell International Airport on Air Force Two around 9:30 a.m. He disembarked the plane around 10 a.m. -- and was headed west for Waukesha.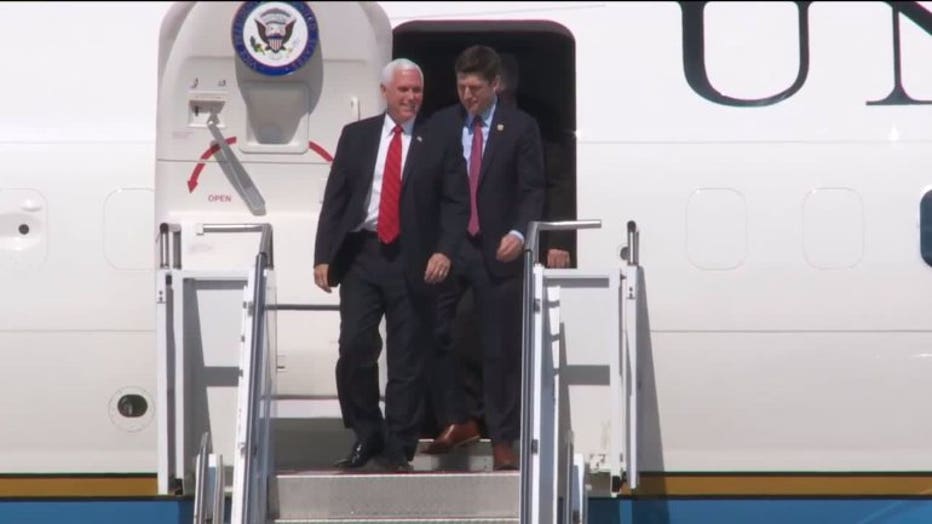 Vice President Mike Pence arrives in Milwaukee


Pence was joined by Secretary Betsy DeVos and took part in a School Choice roundtable at Waukesha STEM Academy.

"Every parent should be able to choose where their kids go to school," said VP Pence. "And I particularly believe that -- that every parent should be able to choose where their kids go to school -- goes to school goes to school, regardless of their area code or income."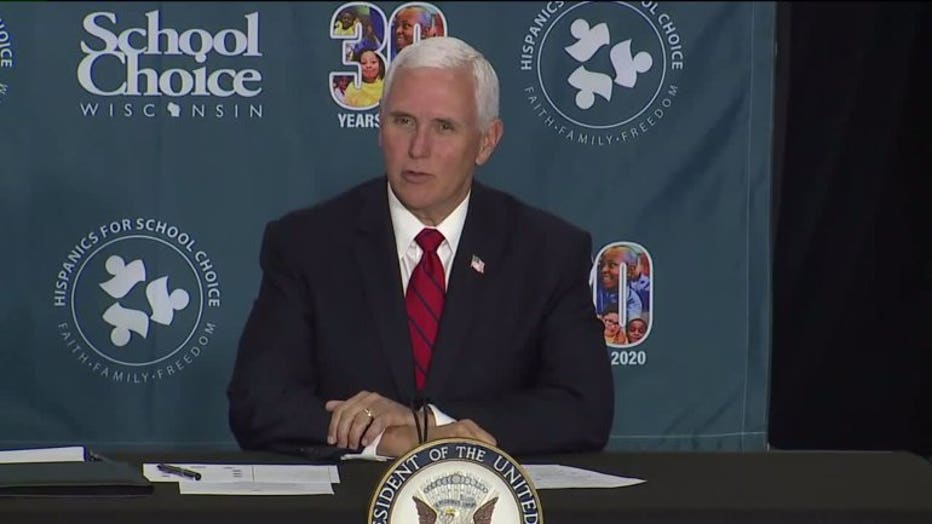 Vice President Mike Pence visits Waukesha STEM Academy


Protesters lined up outside the school early Tuesday.




Afterward, VP Pence delivered remarks around 1 p.m. at the Faith In America Event at the Ingleside Hotel in Pewaukee. Former Wisconsin Governor Scott Walker spoke during the pre-program.

The vice president said there's no excuse for the killing of George Floyd, and justice will be served. He also said there's no excuses for rioting and looting -- and that they're not going to defund the police. He rallied the conservative base, and also spoke with FOX6 News one-on-one amid a new push to win Wisconsin -- a state President Trump won by fewer than 23,000 votes.

With 200 seats inside the ballroom and 150 or so in an overflow room, attendees had to agree not to sue amid a risk of exposure to COVID-19.




FOX6's Jason Calvi asked the vice president, "What do you say to critics who say you shouldn't be having this rally in Wisconsin today?"

"The right to gather, freedom of association, freedom of speech to peacefully assemble is enshrined in the Constitution of the United States, and the president and I just thought it was important," said VP Pence. "We are just a little more than four months away from a national election that will be of enormous consequence to the direction of this country."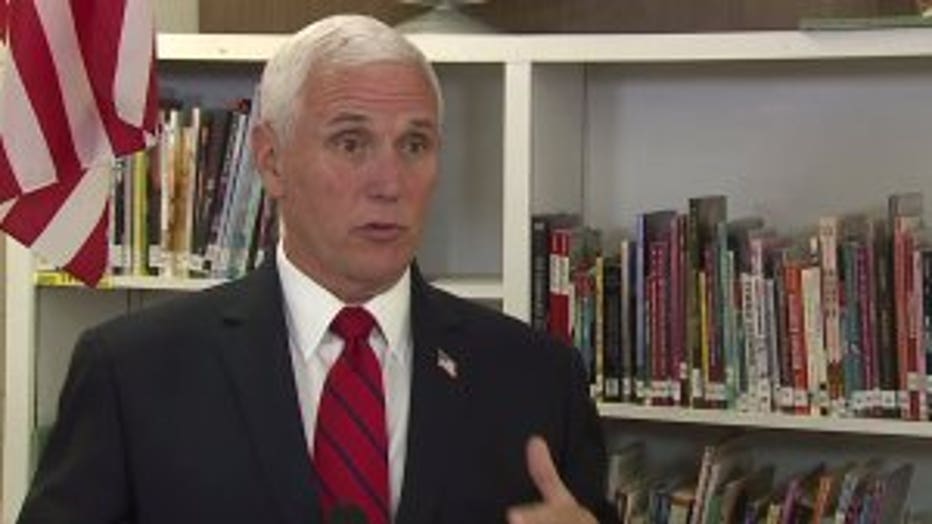 Vice President Mike Pence


The vice president heads the White House Coronavirus Task Force, and promised better days.

"The great American comeback," said Pence.

FOX6's Jason Calvi asked VP Pence what that might look like in Congress' next stimulus bill.

"We are working right now with members of Congress in both political parties about another phase of relief for American families, businesses and supports for states, and we have every confidence that we are going to be able to reach an agreement that really puts American families first," said VP Pence.

Pence's events Tuesday in Wisconsin came ahead of a visit from President Donald Trump for a tour of the Fincantieri Marinette Marine shipyard Thursday, June 25.

On Friday, June 26. Joe Biden's wife, Jill, joins California Senator Kamala Harris for a virtual event for Milwaukee.