VP Mike Pence visits Madison, rallies supporters saying 'school choice is here to stay'


MADISON — History was made inside Wisconsin capitol on Tuesday, Jan. 28. For the first time, a sitting U.S. Vice President stepped inside. Mike Pence arrived to rally supporters of the school choice program. Opponents were there as well.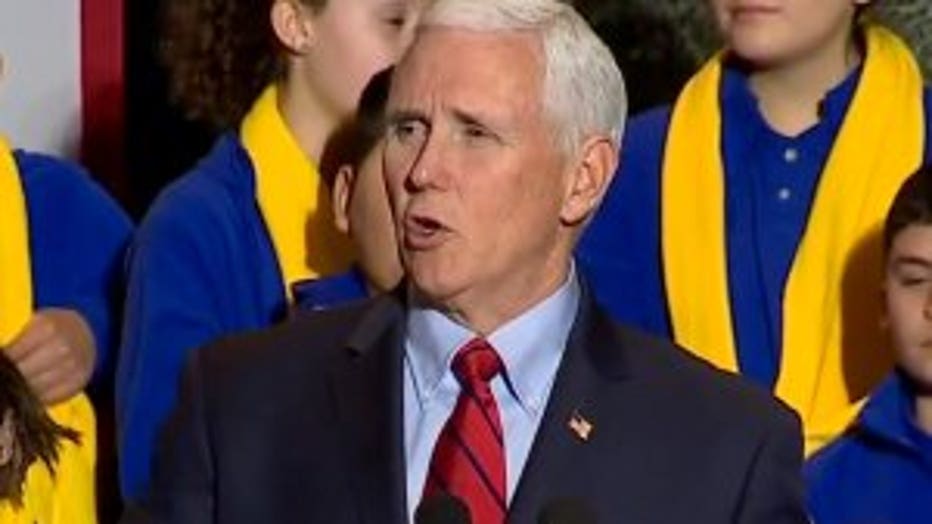 Vice President Mike Pence


When it comes to letting parents choose their child's school, Vice President Pence said Wisconsin is leading the way.

"I'm here in Wisconsin because this is where it all began," Pence said.

Former Governor Tommy Thompson signed the law creating the first voucher school in Milwaukee 30 years ago. The program has since expanded across Wisconsin and the country. It allows families to send their child to a private school using taxpayer money.

Lawmakers remain divided on the issue. Republicans say kids should not be limited by their ZIP code. Democrats, who rallied outside the capitol and then protested during the presentation inside, believe the program weakens public schools.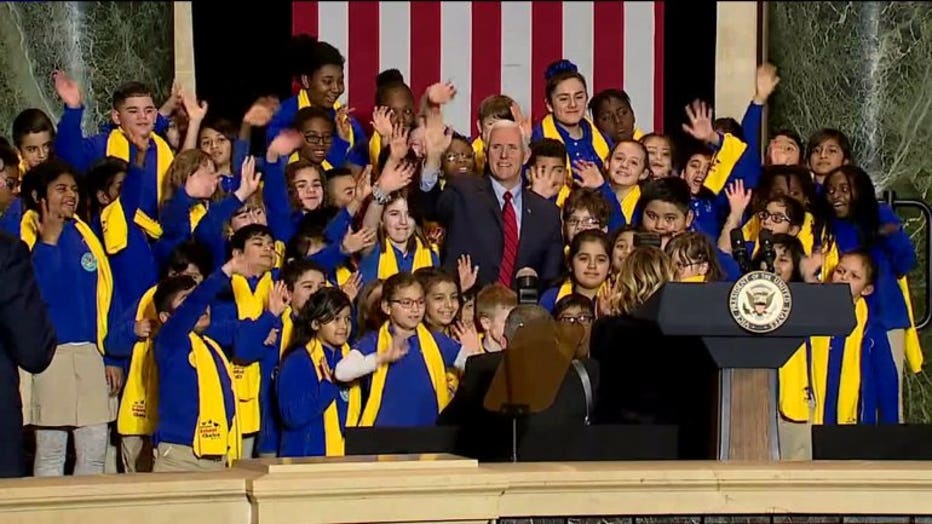 Vice President Mike Pence


"Trump and his appointees are sabotaging public education because it's not their children who go to public school," said Ben Wikler, chairman of the Democratic Party of Wisconsin.

A bill pending in the Wisconsin legislature would phase out school choice. The vice president called on Governor Tony Evers, a voucher opponent and who skipped the rally, to listen to Wisconsin families.

"I know the governor couldn't be here with us today. So let's make sure he hears us. We are not going to let that happen." Pence said.


With Republicans in control of the state legislature, the bill to phase out voucher schools faces an uphill battle -- and one the vice president said he and President Trump will join and win.

"Wisconsin, for our kids, for our families, for our future, school choice is here to stay," Pence said.

Right now, lawmakers in Washington are circulating a bill to create freedom scholarships -- a program similar to the voucher program. The vice president told supporters the bill has the support of more than 100 Republican lawmakers.