Virginia woman accused taking lost dog from man who found her, listing her on Craigslist, and trying to sell her


VIRGINIA (WITI) -- A Virginia woman has been arrested -- accused of taking a lost dog, listing it on Craiglist and getting caught attempting to sell it.

FOX6's sister station WTKR in Virginia reports the owner of "Nikita," a three-year-old Siberian Husky, says the dog escaped from her yard this past Saturday morning, November 22nd.

Just when Nikita's owner began to lose hope -- a friend spotted a lead in the search for his beloved pet: an ad on Craigslist.

WTKR reports the ad was posted by a man who says he found the dog.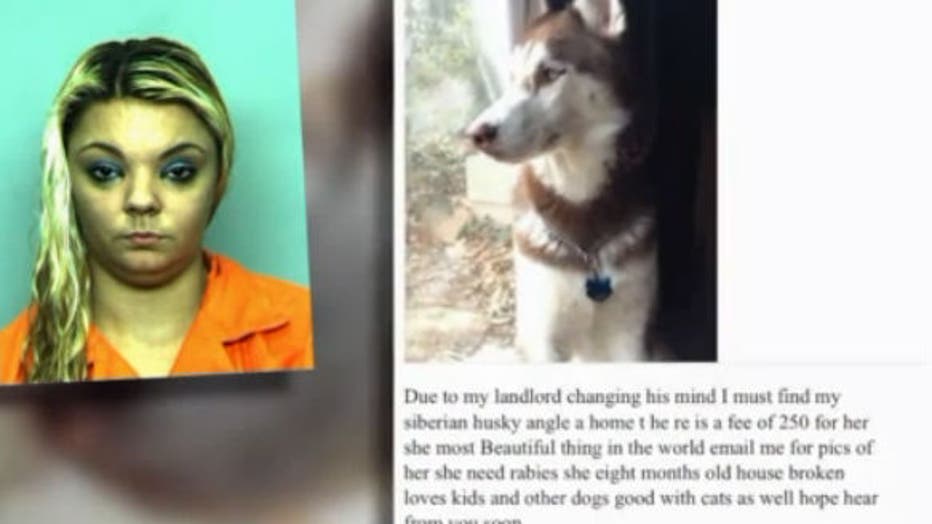 Police say 22-year-old Jessica Colleran told the man who posted the ad she was the dog's owner.

"He said a woman came and claimed her -- so he gave us all of her information. It blew me away! Until now, I never would have thought anyone would do that!" Josh King, Nikita's owner told WTKR.

Later, King found another ad on Craigslist -- posted by Colleran. The ad listed a Siberian Husky for sale.

WTKR reports King called Colleran -- pretending to be an interested buyer. He agreed to meet Colleran, and police and animal control officials were with him when Colleran showed up.

Animal control officials scanned Nikita's microchip and verified she belonged to King.

Colleran was taken into custody.

CLICK HERE for more on this story via WTKR.