Vintage military plane crashes, killing pilot near Sheboygan County Memorial Airport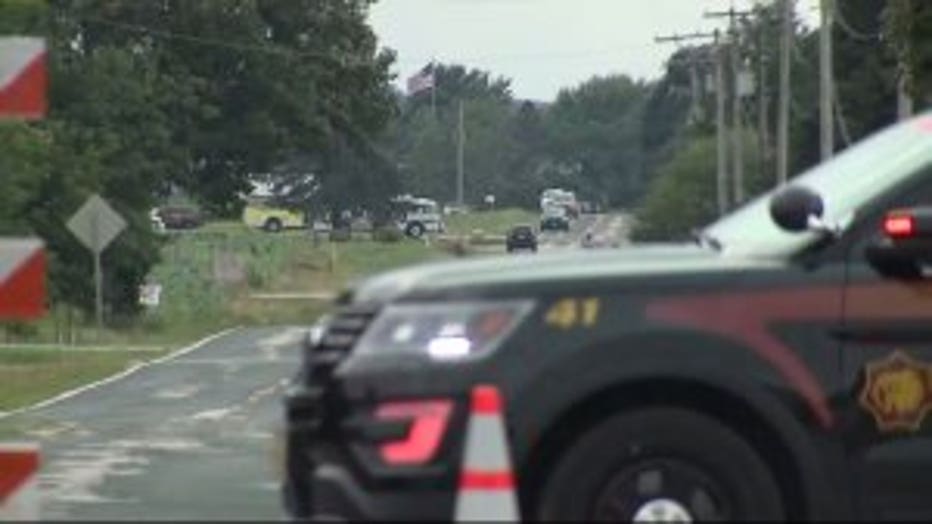 SHEBOYGAN COUNTY -- A pilot is dead and two farm workers are injured after a plane crashed in Sheboygan Falls. It happened just after takeoff from Sheboygan County Memorial Airport on Friday, July 20.

The vintage, single-engine, military-style plane crashed in a field southeast of the airport shortly after 4 p.m. It caused several buildings to catch fire and a massive response.

"It was a lot of smoke," said Tom Diener, Town of Sheboygan Fire Department volunteer.

A thick, black plume of smoke could be seen for miles. Viewer photos show the aftermath of the crash.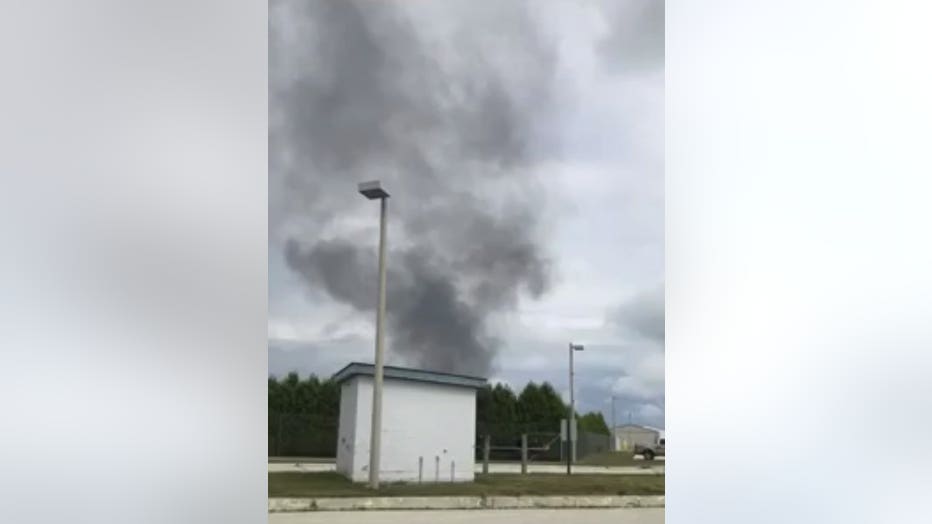 Plane crash in Sheboygan Falls courtesy: Helen Ploetz Stanskas


"You could see lots of black smoke and whatever, so we knew it was going to be a bigger one," Diener said.

Town of Sheboygan volunteer firefighter, Tom Diener, responded shortly after the plane went down.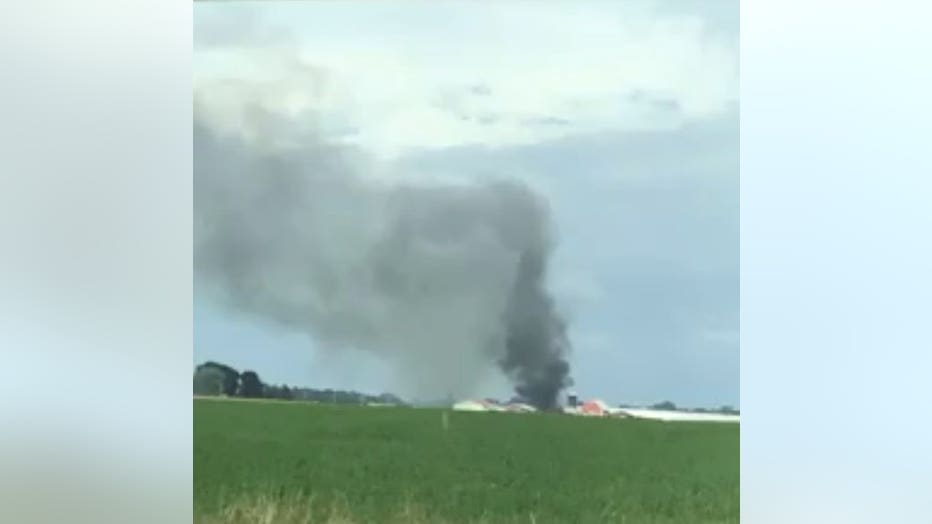 Plane crash in Sheboygan Falls courtesy: Helen Ploetz Stanskas


"There was just a lot of wreckage behind the barn and in between the silos," said Diener.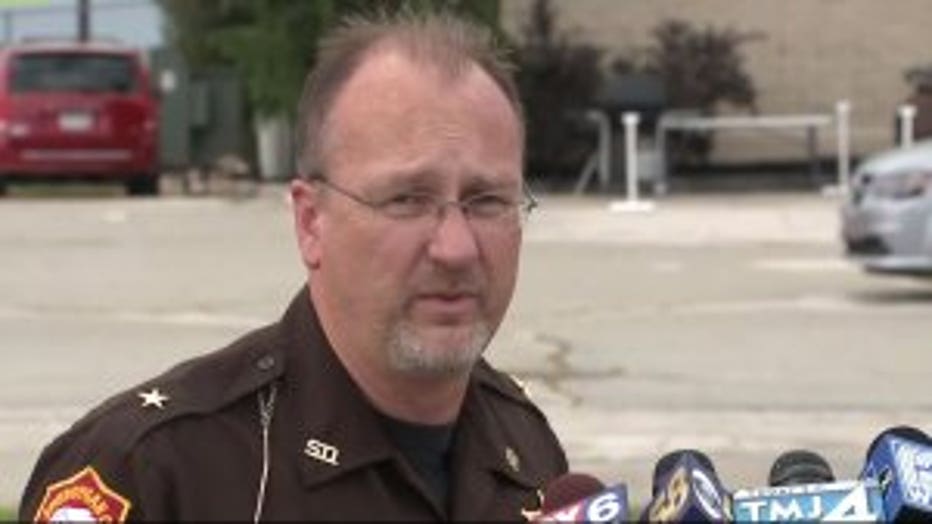 "The plane burst into flames. The pilot was killed upon impact and two workers from the farm sustained injuries," said Sheboygan County Sheriff Cory Roeseler.

One farm worker was critically injured and taken via Flight for Life to a trauma center -- the other was taken to a local hospital.

Several buildings caught on fire, including one housing calves.

"When we arrived, we had -- not only the aircraft -- but several buildings burning," said Chief Bob Kroeplien, Sheboygan Falls Fire Department.

Officials say about 40 to 50 animals were either hurt or killed.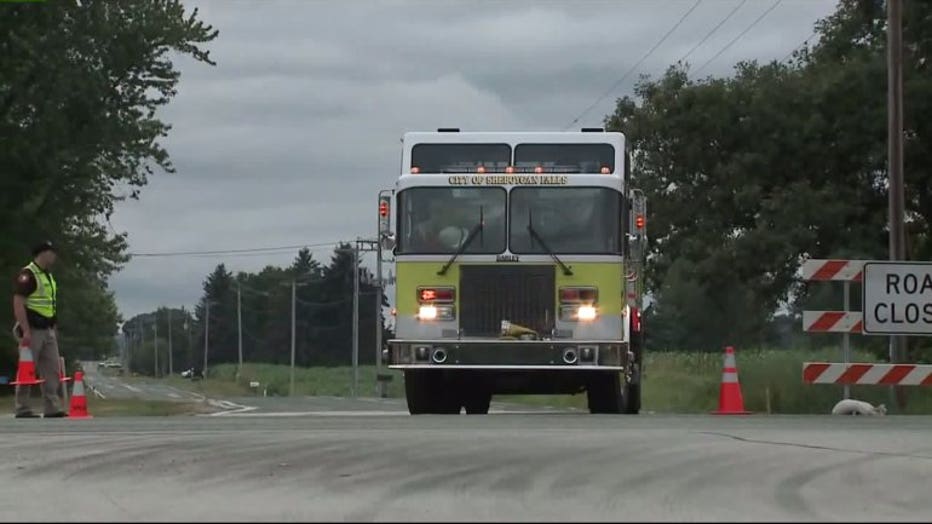 Multiple agencies responded to the scene.

"Working together really helped to contain this and potentially save lives," said Sheriff Roeseler.

The EAA Airshow will be taking place in the next couple of days. It's unclear whether the pilot was a part of the show.

The FAA and NTSB are assisting in the investigation.