Vigil held for six-year-old girl gunned down in murder-suicide


MILWAUKEE (WITI) -- A teddy bear rested on the porch on Monday, June 24th, near the door little Jakyla King will never walk through again. This, as family members and friends prepared for a vigil to be held on Monday evening in the little girl's honor.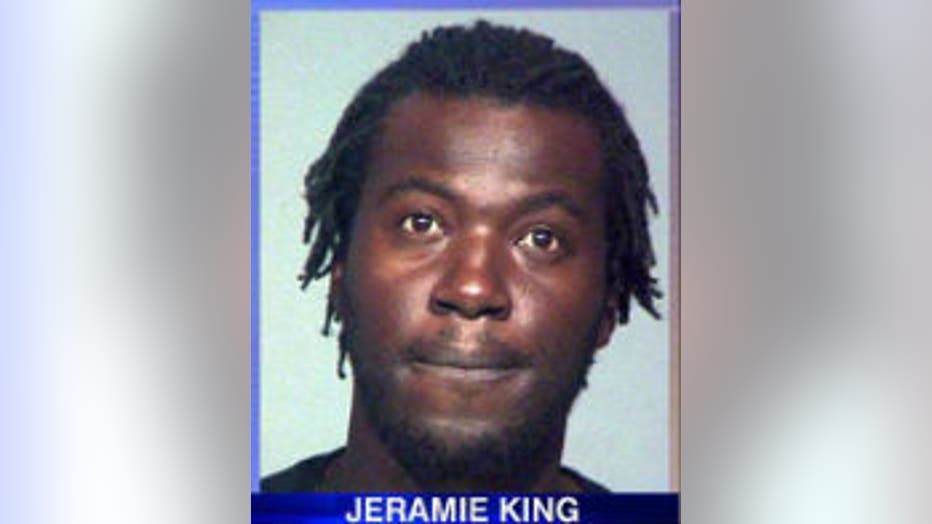 Six-year-old King was gunned down on Sunday afternoon by her father, 28-year-old Jeramie King, at a home near 51st and Fairmount.

The home was boarded up on Monday, after family members say someone tried to burglarize the home Monday night.

Meanwhile, Tiffany Robinson says the child's mother, Kavina Wallace, is grieving after losing her youngest child and boyfriend in a murder-suicide.

"Kavina is hanging in there. She is a very strong young lady. It hurts because you lose two people you actually love regardless of the situation behind closed doors," Robinson said.

After an argument inside the home on Saturday afternoon, Kavina Wallace reported the incident to police.

Police say as the argument, which they have called a domestic dispute, was being reported, King armed himself, and shot the six-year-old girl before turning the gun on himself.

"She loved them both very dearly, and it hurts," Robinson said.

Robinson says she remains unsure of Jeramie King's motive for the murder-suicide, but says she feels King may have been upset over the child's mother's actions.

Robinson says the couple has been together for 10 years, though she says they had their fair share of issues. Robinson says Wallace was fed up.

"Apparently she was very seriously in wanting to disconnect from the situation. I think he may have actually believed she was ready to carry it out and maybe it was just something he wasn`t ready to deal with," Robinson said.

FOX6 News on Monday night spoke with Janey King -- Jeramie King's mother.

"That's my son. I don't know what made him do it. I hope you can forgive him. He loved his daughter. Everyone makes mistakes. I have his picture right here. If I could do anything, I'd give my heart," Janey King said.

According to court documents, King didn't have much of a violent past, but was convicted of carrying a concealed weapon.

In 2008, he admitted to stashing a semiautomatic gun in his daughter's Hello Kitty backpack, next to a child's car seat.

Robinson says nothing compares to Sunday's incident, in which two lives were lost.

"Prayer -- that's all you can really do. Pray for everyone in this situation on both sides of the family," Robinson said.