VIDEO: Fight breaks out after Ashford sentencing in Milwaukee
MILWAUKEE -- A fight broke out after a Milwaukee County judge sentenced 23-year-old Dedrick Ashford to one year in prison and one year of extended supervision on Wednesday, November 28th.
Ashford pleaded guilty to driving without a license causing death -- specifically the death of six-year-old Christopher Wade Jr. near 51st and Meinecke in April.
Members of Wade's family asked the court for the stiffest penalty possible for Ashford.
"The day Dedrick took him from me, he took away more than just my child, he took away my life," said one family member.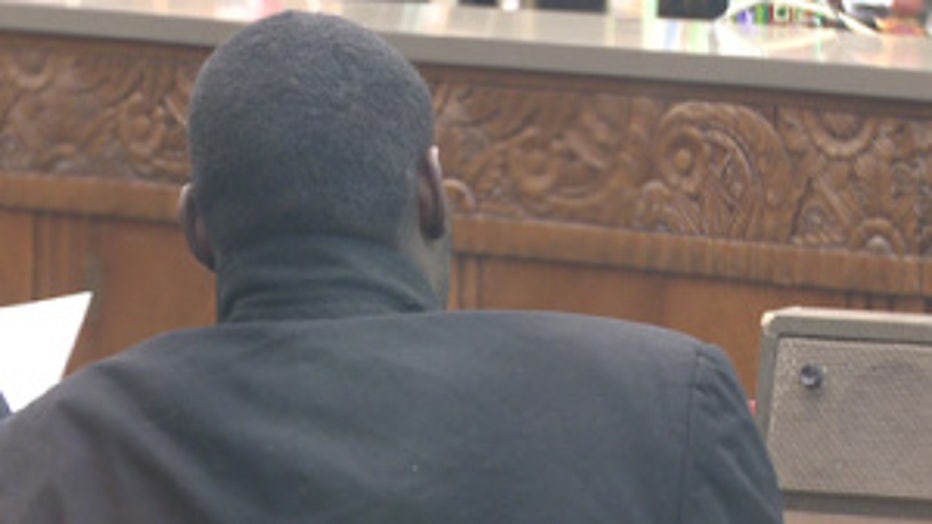 "I take responsibility for my actions. So hopefully that go a long way," said Ashford.
Ashford's plea and the circumstances surrounding Wade's death led to the one-year prison sentence. 
Immediately after the sentencing on Wednesday, dozens of family members of the victim began yelling out, stood up and stormed out of the courtroom. Some were calling out "murderer" while leaving.
Once in the hallway, a fight broke out. In a press release, the Milwaukee County Sheriff's Office said family members of the victim spotted the defendant's brother in the hallway and ran after him, and the fight ensued.
Sheriff's deputies armed with stun guns broke up the fight.
Paramedics were also called to the scene and applied first aid to at least one deputy. The Milwaukee County Sheriff's Office says one deputy was struck in the head several times, and another deputy injured her wrist. A reporter was also hurt when one of the people involved in the fight shoved her camera into her face.
Sheriff's officials say three people are in custody for their role in the fight, and the investigation is ongoing.
Patricia Slaten is the victim's grandmother and said it was taunts inside the courtroom that started it all. 
"The sentencing was too short. A year? He took the life of a six year old. Dedrick's brother said some things to some family members of my family that was unacceptable. He made some threats," Slaten said.
Slaten said Ashford's brother challenged her son to a fight outside the courtroom. 
"I look at my family every day and I see the hurt and the pain in their faces," Slaten said.
As the investigation continues into what happened after court, Christopher Wade's family will continue to try to find closure amid tragedy.
Related stories: