Vice President Mike Pence touts GOP tax overhaul, rips Democrats in Milwaukee speech



MILWAUKEE -- With an eye toward the 2018 midterm elections, Vice President Mike Pence told supporters in Milwaukee on Wednesday, April 25 that Republicans had kept their campaign promises.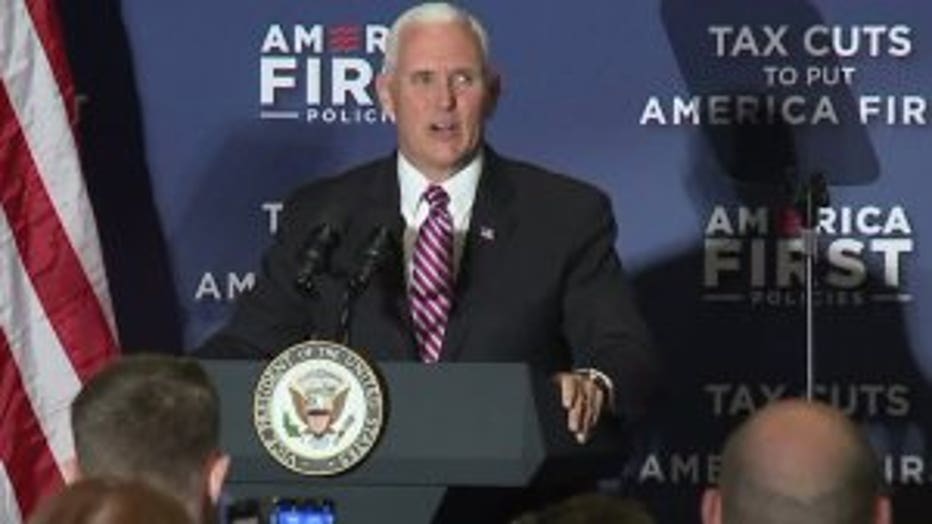 Vice President Mike Pence


Pence said the newly enacted Republican tax overhaul has contributed to a booming economy. He spoke at an event promoting the tax cuts organized by America First Policies, a group that supports President Donald Trump.

"Jobs are back, confidence is back, and under the president of the United States, America is back -- and we're just getting started," Pence said.

Pence was introduced at the event by Gov. Scott Walker. The vice president later raised money for Walker's re-election at a private dinner downtown.

Pence slammed Democratic U.S. Sen. Tammy Baldwin for opposing the Trump agenda, including the tax cuts. Baldwin, like Walker, is up for re-election this year.




"Baldwin hasn't put Wisconsin first. Don't know about the rest of you, I think the Badger State deserves better," Pence said.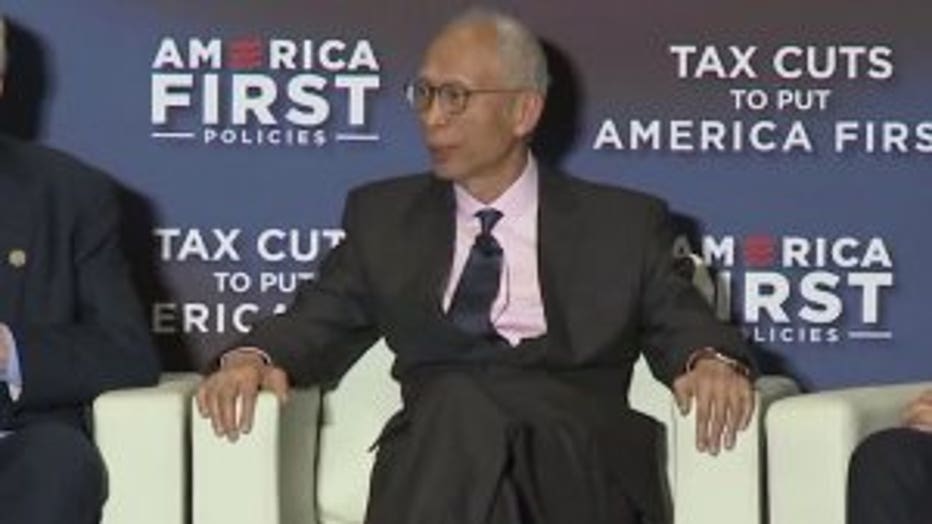 Wisconsin Democrats were unimpressed by the vice president's visit.

"This is everything Wisconsinites hate about Washington: Hours before collecting campaign cash from wealthy donors who just benefited from a GOP tax scam that hurts middle-class families, Vice President Mike Pence attacks Tammy Baldwin for standing up to corporate special interests and putting Wisconsin first," said Brad Bainum, a spokesman for the Democratic Party of Wisconsin.

Before the vice president's speech, there was a panel discussion about tax cuts. Louis Woo, special assistant to Foxconn Technology Group chief executive Terry Gou, said construction on the company's planned $10 billion Racine County campus would start soon.

Woo said 90 percent of the contractors involved in the project are from Wisconsin. He said there was "only basically one reason" Foxconn had chosen to build its technology plant here, and it was Walker.

The vice president arrived aboard Air Force Two around 3:30 p.m. on Wednesday.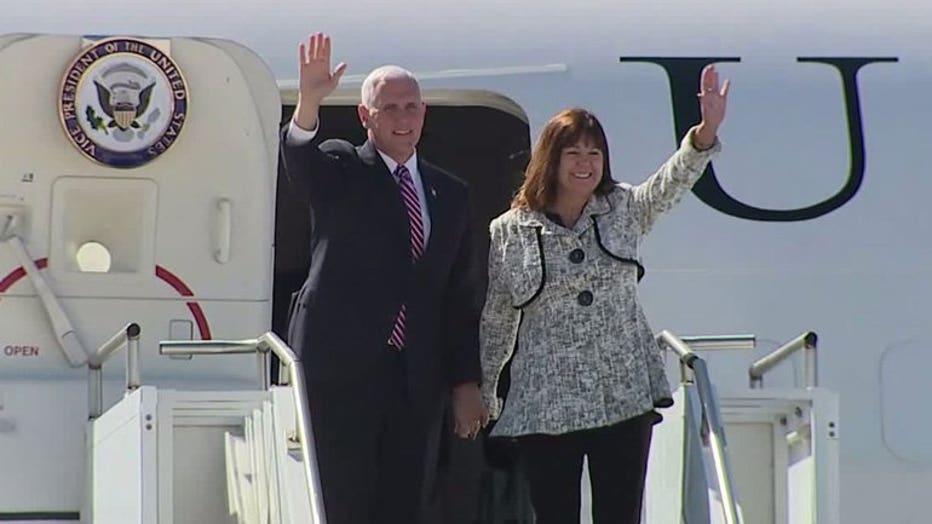 Vice President Mike Pence arrives in Milwaukee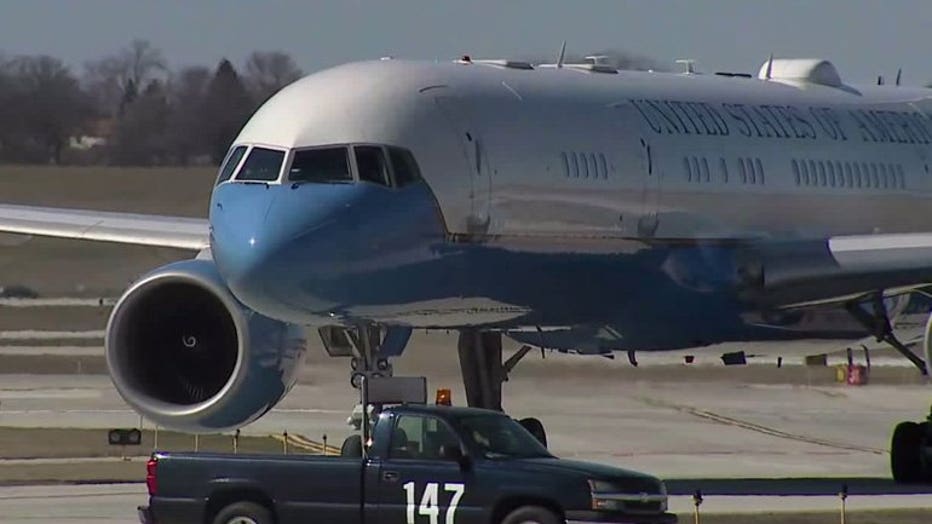 Air Force Two arrives in Milwaukee