"Very Wisconsin:" Giant, steel clover crafted by Milwaukee Blacksmith centerpiece of U.S. Open


ERIN -- Attending the U.S. Open at Erin Hills is a once-in-a-lifetime experience for many. This is the first time the tournament has ever come to Wisconsin. There's one spot in particular that's probably the most photogenic for fans at Erin Hills Golf Course.

It's the centerpiece of "Fan Central" at Erin Hills Golf Course -- a 2,500 pound steel clover, created by Milwaukee Blacksmith.




"Very cool! Very Wisconsin," a fan said.

On Saturday, June 17th, the clover was once again getting just as much attention as the golfers competing.

"It's huge to begin with, so you can't miss it. It's just a really great spot for photos," Julia Kinsey said.

Julia Kinsey and company, from Madison, made their way to the course Saturday, but like everyone else, they couldn't pass up a picture with the 12-foot-tall, 10-foot-wide metal homage to the U.S. Open.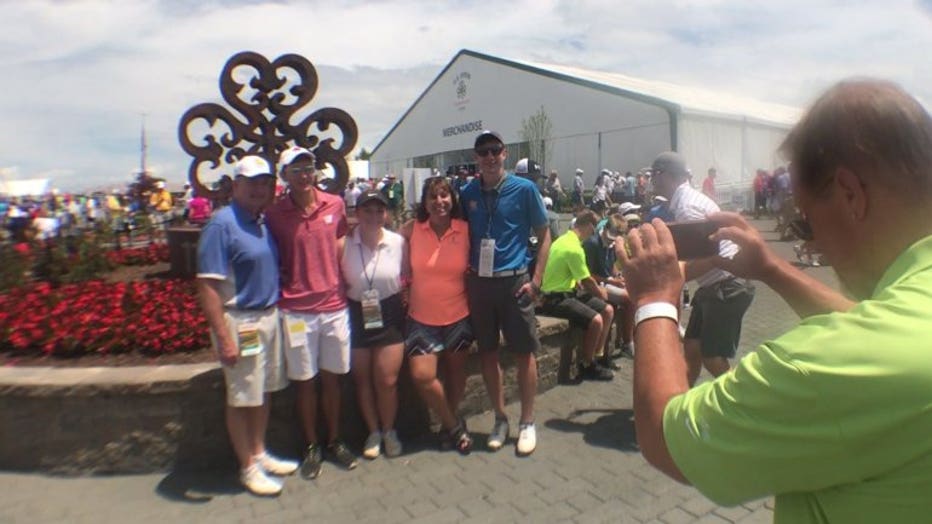 "Absolutely, great spot," a fan said.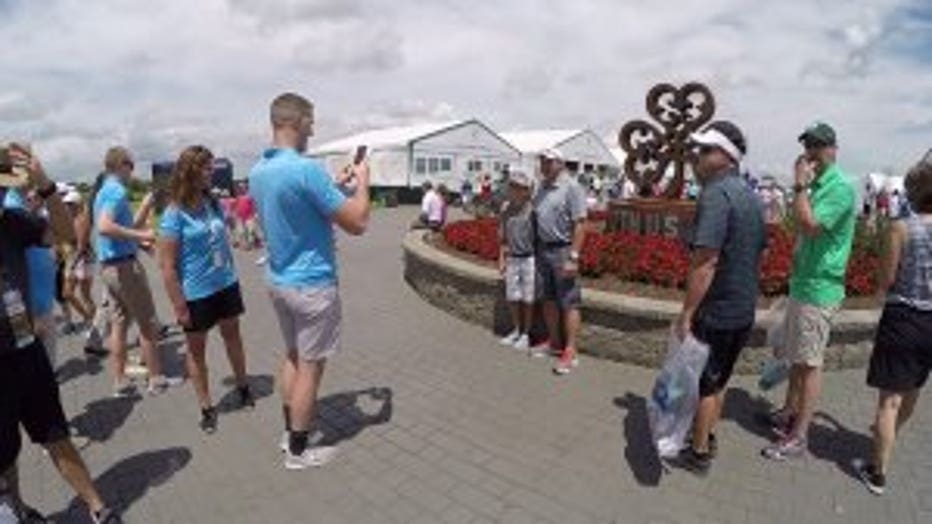 The inaugural U.S. Open in Wisconsin is an event that was years in the making.

"It's quite the production. I can't imagine planning an event like this. We were just in the merchandise tent and that was an event in itself," Kinsey said.

Pamela Shovers invited her father Erwin, a World War II veteran to Erin Hills Golf Course for the U.S. Open.

"My wonderful daughter brought me here," Erwin said.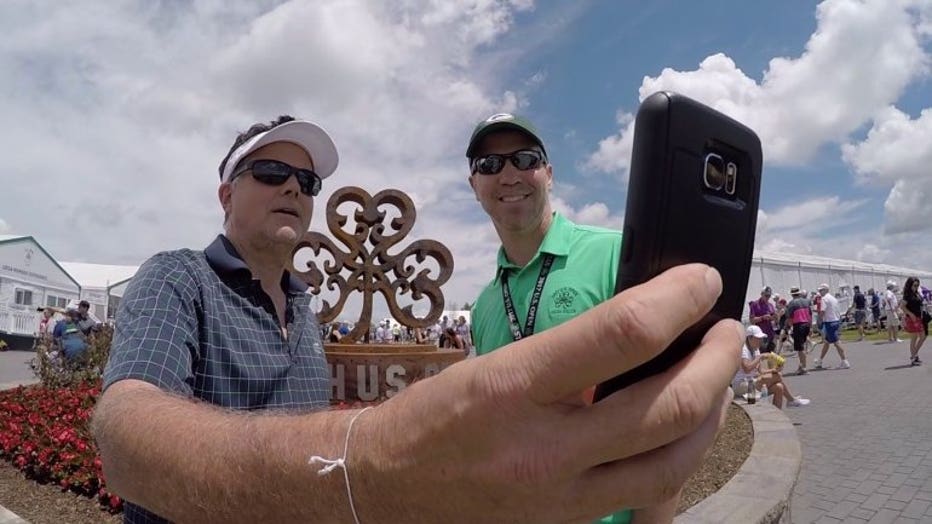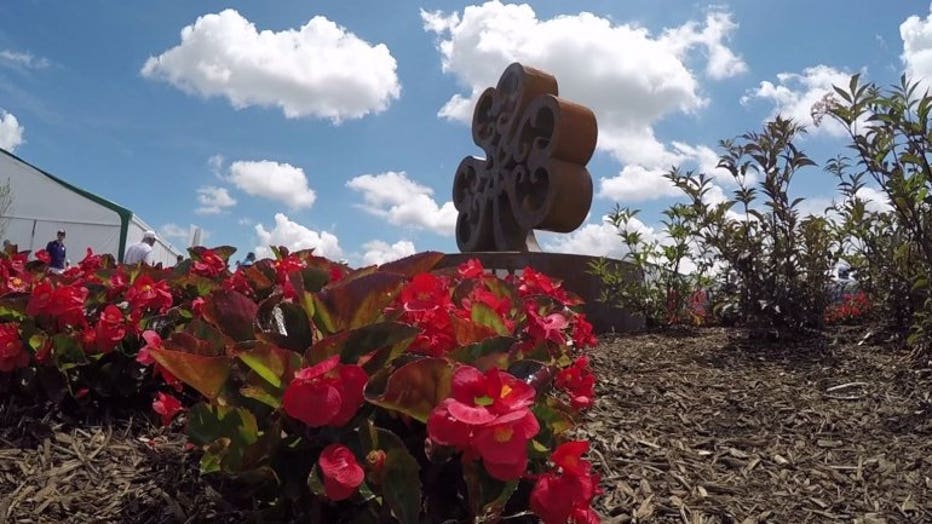 On the eve of Father's Day, they captured a moment together at the clover.

"I'm so excited my dad came up from Illinois. We're so happy to be here," Shovers said.