"Very sad for all of us:" Body found inside Plymouth apartment building after 4-alarm blaze


PLYMOUTH -- An overnight fire in Plymouth left one dead and three injured. The four-alarm blaze happened Thursday, November 9th, at an apartment building on Mill Street near Division Street around 1:00 a.m. Officials said after the fire, a mother of three, Tammy Aschenbach, was unaccounted for.

When crews arrived on scene, they encountered heavy smoke coming from the two-story, six unit apartment building.  Officers attempted to enter the building, but were unable to due to heavy smoke.

"One of the first officers on scene attempted to gain entry. He was able to enter the building, and get halfway up to the second floor, but due to the smoke and heat, he had to come back down and exit," said Chief of Police Jeffery Tauscheck.

At this time, officials believe the fire started in the upstairs of the structure.

"The roof did collapse," said Chief Tauscheck.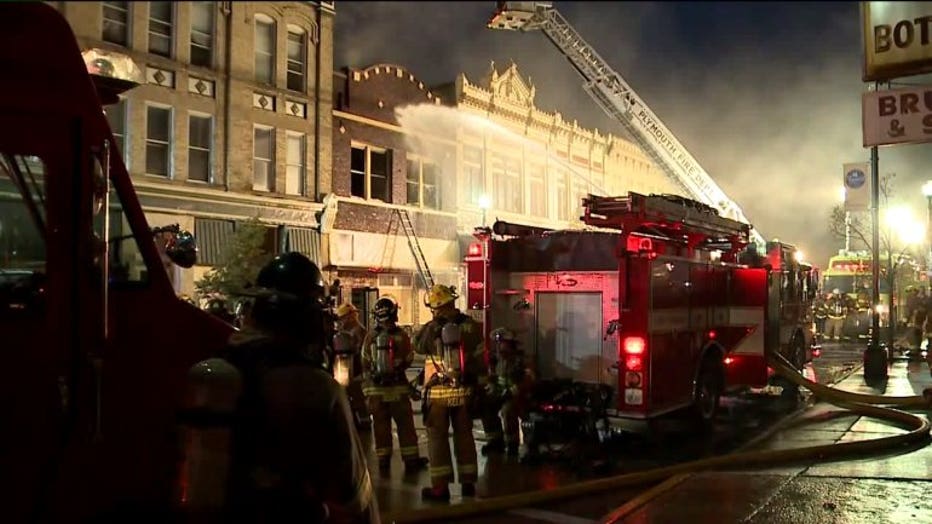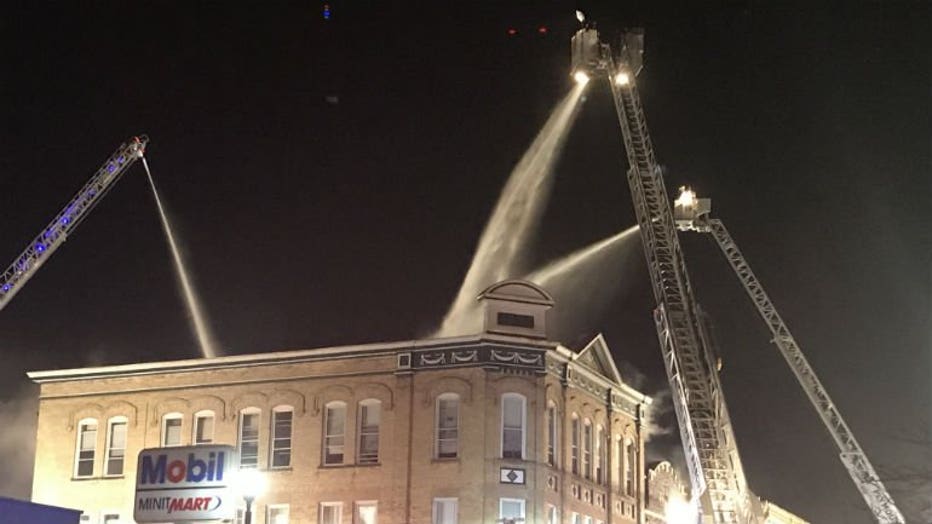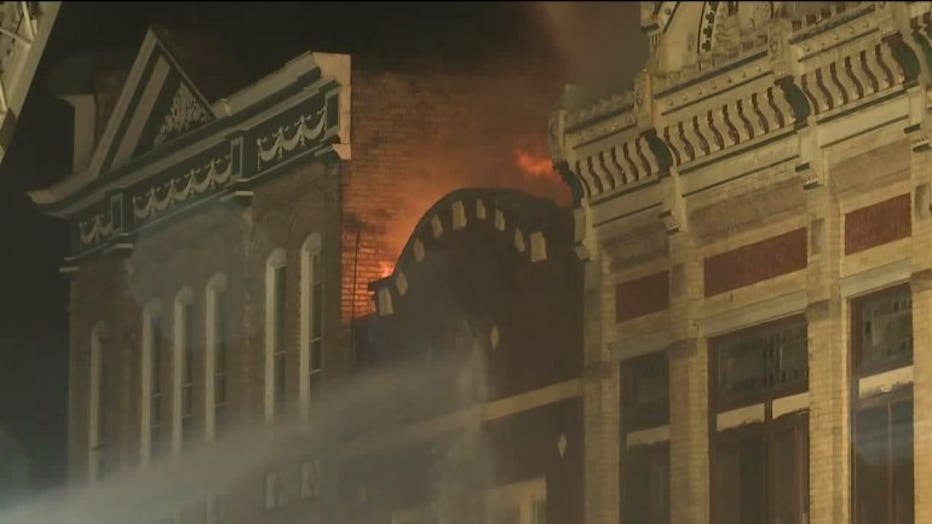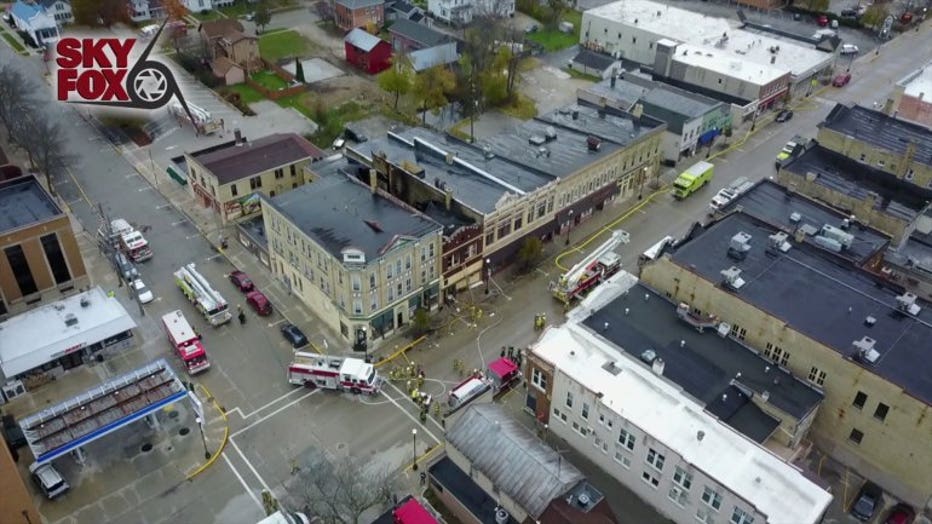 Fire in downtown Plymouth


Authorities say after the fire started, Aschenbach ran back inside to try and get her kids, not realizing her kids were already safe.

It took nearly 130 firefighters six hours to control the blaze that also left more than a dozen out in the cold.

"We lost everything," said Nikki Lane.

Lane, who lives in the building, and is expecting, was sent to the hospital for smoke inhalation. A firefighter was also treated for back injuries.

"Whole building was up in flames. Smoke everywhere. It seems like they got it out, and then you see a gush of orange flames coming up from the building. It was honestly scary," Lane said.

SKYFOX captured the damage to the roof that collapsed after hours of fighting the flames. Firefighters from 22 departments sprayed nearly 300,000 gallons of water and pumped in water from a nearby river to get it under control.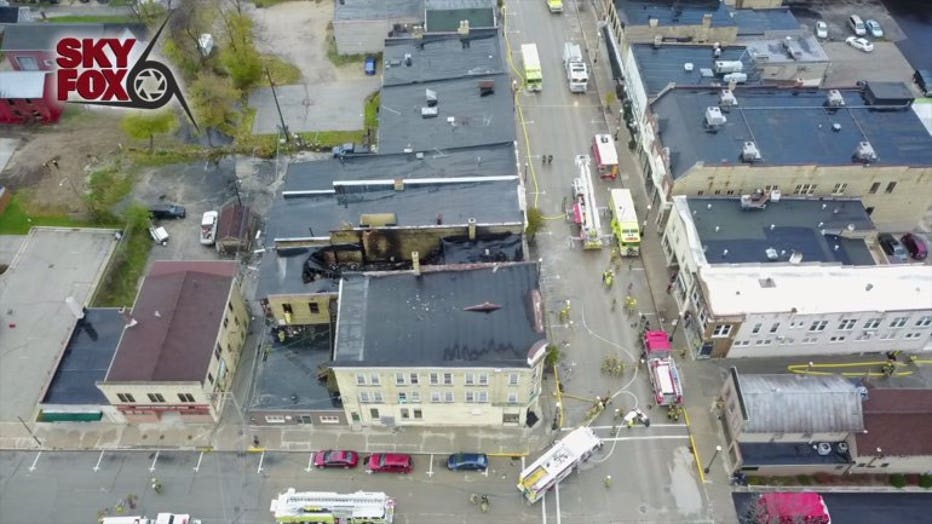 Fire in downtown Plymouth


The Red Cross was called in to assist the displaced residents.




"Right now there's uncertainty," said Red Cross Spokeswoman, Barbara Behling. "People are asking why. Why did this happen to us -- and so we can provide a little bit of comfort and care."

It took first responders several hours until they confirmed a body was found. They have not yet identified the person who died.

"As far as an emotional toll or anything like that, that's something that each of the responders have to deal with individually, we have programs in place if they need that. But it's certainly not easy," said Lieutenant Jason Schmelter.

Lane said she and her neighbors are trying to get through this together.

"It's very sad for all of us. I don't want to believe it at all. It's sad," Lane said.

The scene has been turned over to the State Fire Marshal, officials said in a news release. Plymouth police will assist with the death investigation.

The Red Cross will be hosting at "multi-agency resource center (MARC)" for those displaced by the fire. There will be case workers, and several tables for any needs people have -- ranging from places to live, food, clothing, veterans' services, etc.

The MARC will take place at Redeemer Lutheran Church located at 1808 Eastern Avenue in Plymouth, on Friday, November 9th from 1:00 p.m. to 4:00 p.m.

Assisting fire agencies were: