'Very quick recovery:' Hamstring graft gives hockey player chance to get back on ice after ACL injury


MILWAUKEE -- With a month to go in the regular season, the Milwaukee Admirals have found themselves just out of a playoff spot. One of the team's key players has gone through a remarkable recovery to get back on the ice.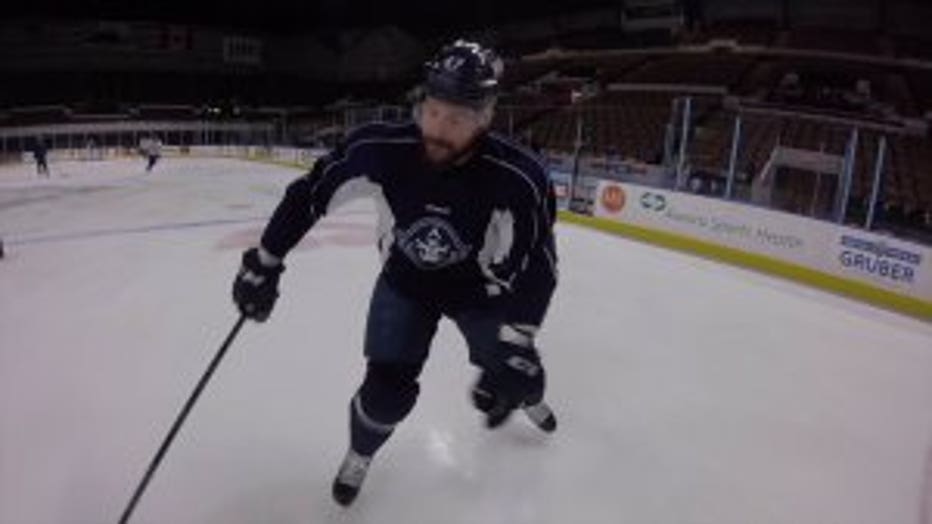 Jimmy Oligny can be described in many ways. He's a professional athlete, a father and apparently, a pretty good karaoke singer, but one of the best descriptions comes in the form of a simple, two-word compliment from his head coach.

"He's a hockey player," said Dean Evason, Admirals' head coach.

That's a catch-all term that stands for toughness, commitment -- a person who won't let something as simple as losing a tooth get in the way of the team's success and the pursuit of a dream.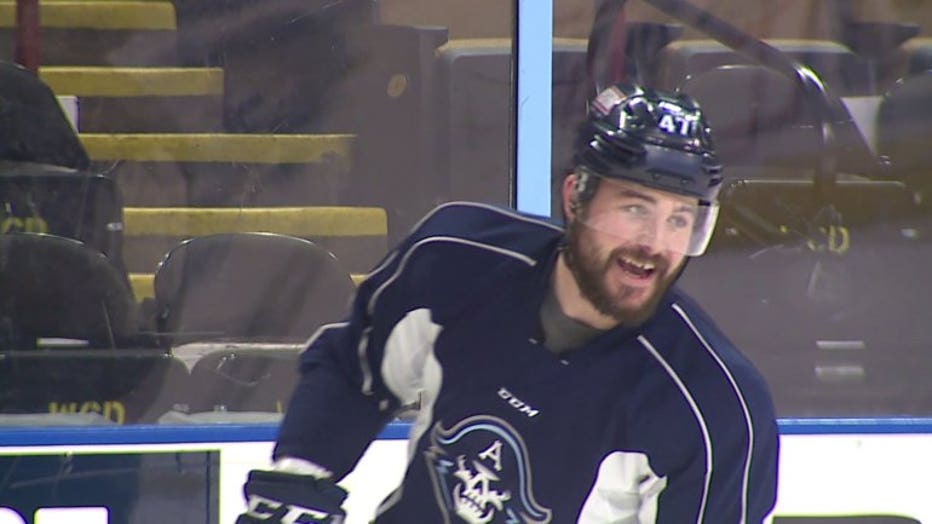 The Admirals' defenseman has been a hockey player since his dad got him started as a 4-year-old kid in Quebec.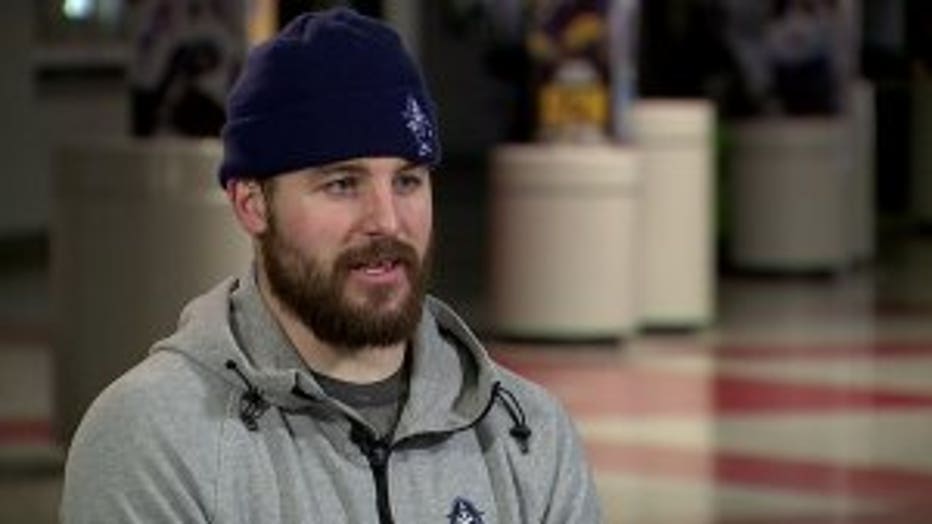 "People say we're a bit different," Oligny said. "When I step on the ice, I just think about hockey. I don't think about anything else, and I think that's why I love it so much."

That is why last year was so hard on Oligny – when, for the first time in his life, he wasn't able to play the game he loves.

"You're miserable. You're always on the couch, and stuff like that," Oligny said.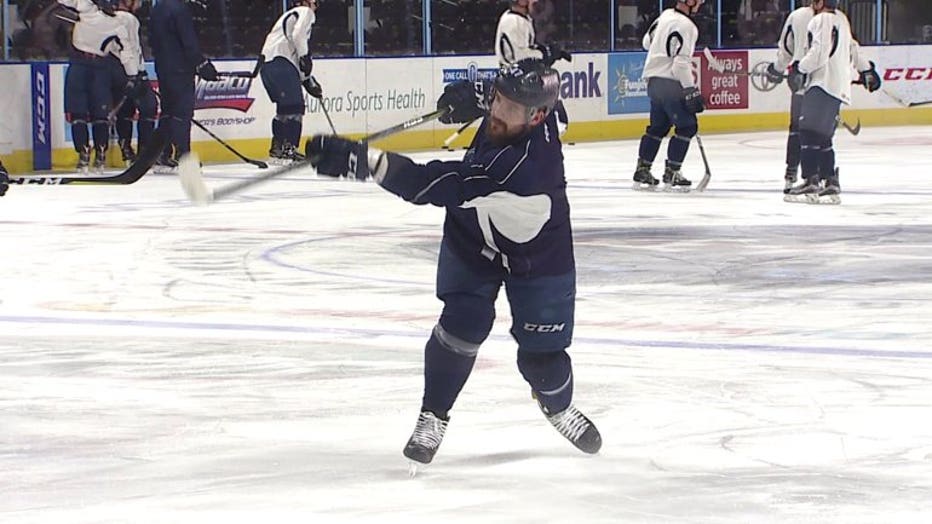 Hockey players are notoriously secretive when it comes to confirming ailments. Anything from a pulled muscle to a broken leg could fall under the vague heading, 'lower body injury.' But there was no simple solution for what happened to Oligny almost a year ago, at the end of a game in Manitoba.

"Both my knees went in the board, and the right one hyper-extended, and that's when I felt the snap," Oligny said.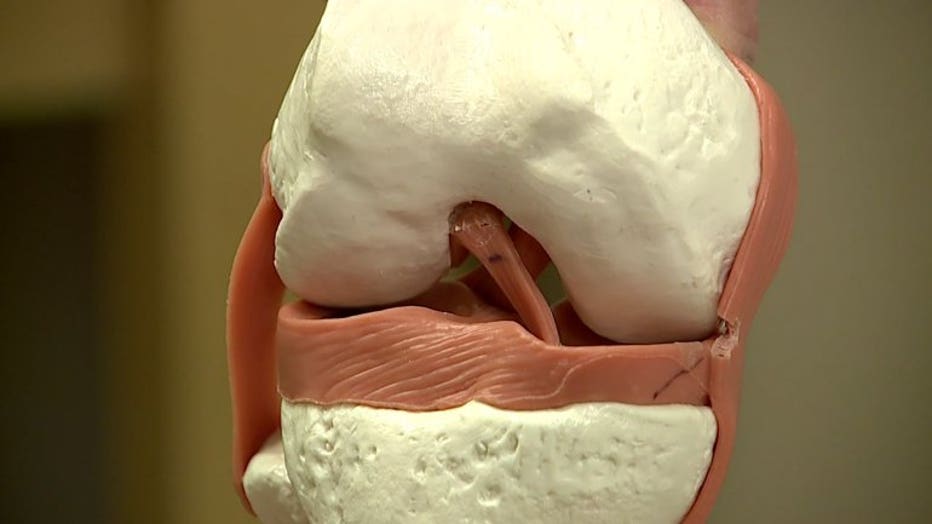 An ACL tear used to be the equivalent of a career death sentence. It meant an athlete would likely never again reach the same levels of physical performance, but that's not the case anymore.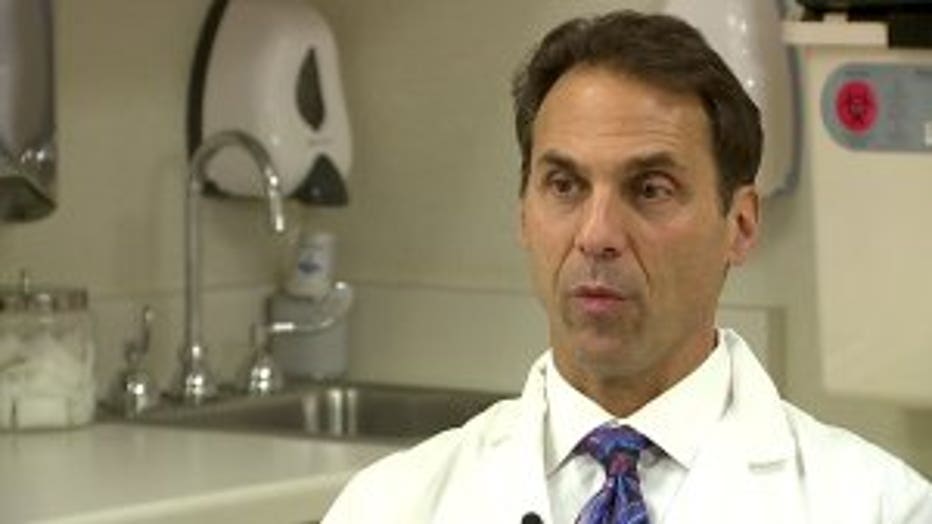 "ACL, itself, is not that damning word that we talk about," said Dr. Mark Wichman, orthopedic surgeon and Admirals' team doctor.

The anterior cruciate ligament (ACL) is one of four main ligaments in the knee connecting the thigh and shin bones.

Dr. Wichman is an orthopedic surgeon with Aurora Health Care and the team doctor for the Milwaukee Admirals. While fans witness the peak of an athlete's powers, Dr. Wichman often sees them at their lowest point.

"Psychologically, the impact of a big injury on an athlete is devastating sometimes," Dr. Wichman said.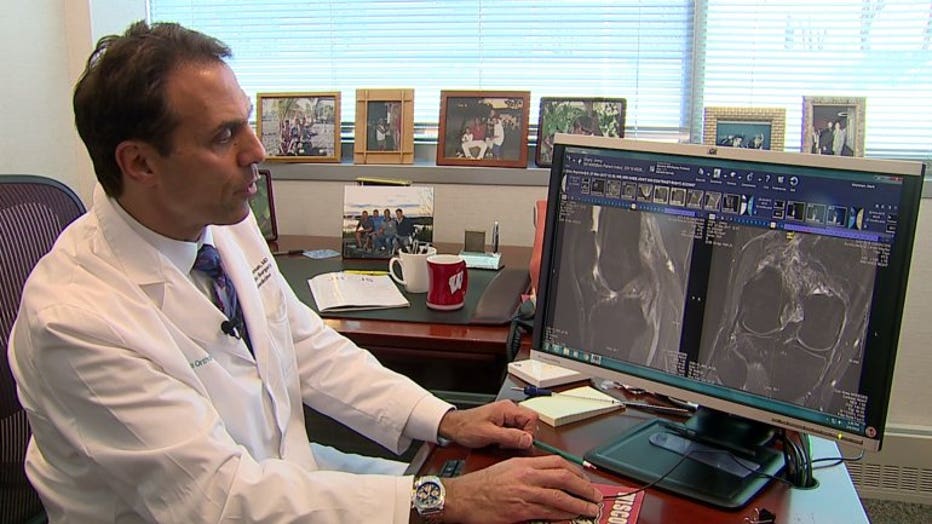 Dr. Wichman estimates he does between 40 and 50 ACL repairs a year. Few are as remarkable as Oligny's.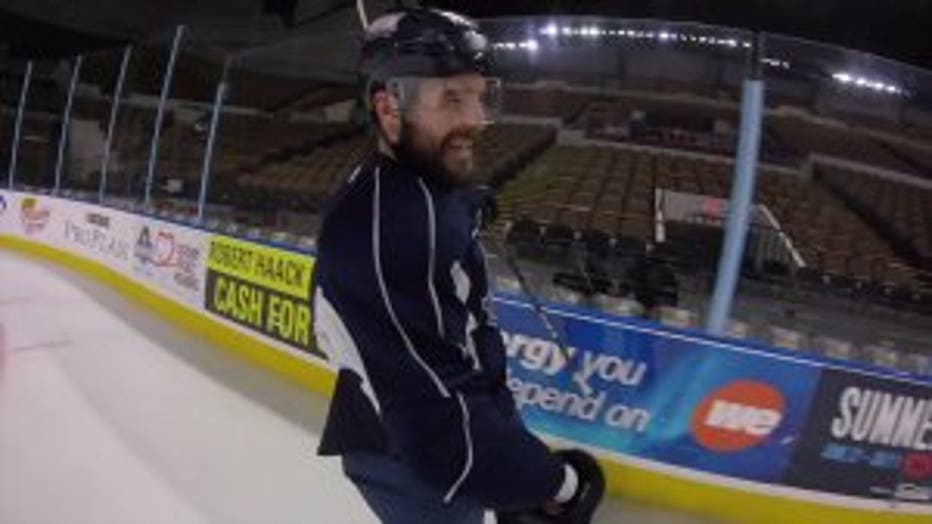 "Everything considered, all the above, he was a very, very quick recovery," Dr. Wichman said.

Here's a little perspective for Wisconsin sports fans. Adrian Peterson of the rival Vikings was considered a medical marvel when he returned to the gridiron eight-and-a-half months after his ACL tear. The Bucks' Jabari Parker, rightly so, took almost a full year in coming back from his second tear in three seasons.

"Jimmy got back to playing professional hockey at five months. He counted it out. Five months, three weeks and some change, or something like that," Dr. Wichman said.

So how did Oligny do it? And what can future patients, pro athlete or not, take from his recovery? First of all, there's the procedure. Dr. Wichman used a piece of Oligny's hamstring to replace the frayed ligament.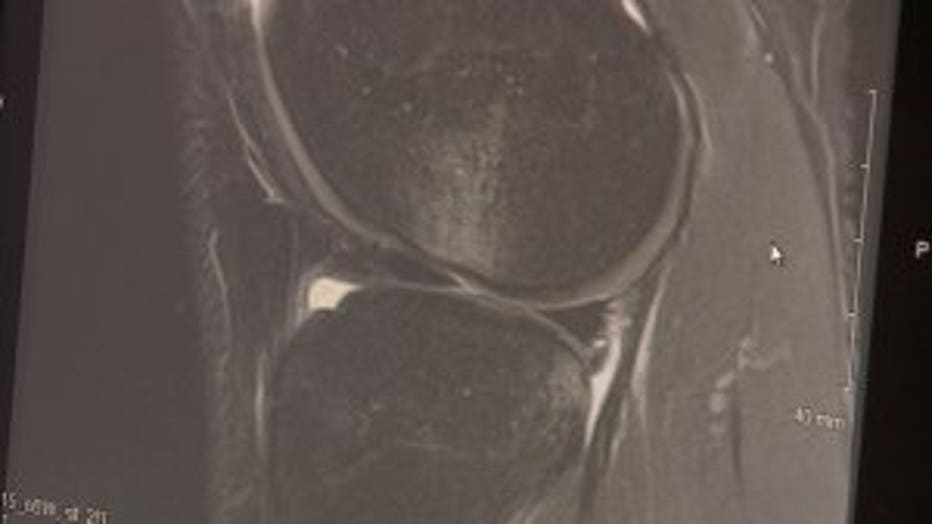 "The range of motion comes back faster, in my practice, with hamstring grafts," Dr. Wichman said.

No argument there from Oligny, who wanted no part of a cadaver.

"There was one where they can take a part from a dead person and put it into your body. I wasn't too crazy about that one," Oligny said.

Then there are the tools of the trade. Dr. Wichman used a relatively new piece of equipment called a FlipCutter to perform an all-inside technique.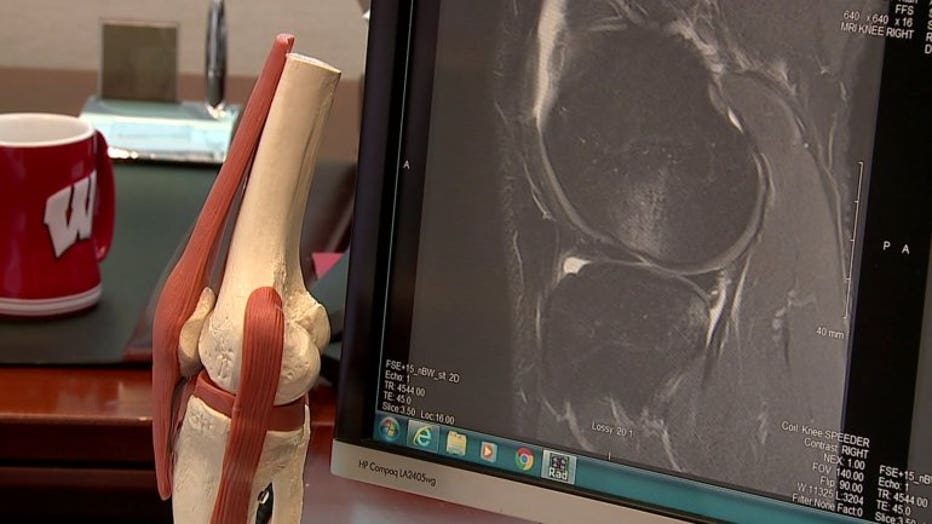 "The pin flips and now starts spinning and is actually a cutter," Dr. Wichman said.

That allowed him to create enough space in the bone to secure the hamstring graft without having to drill a larger hole all the way through.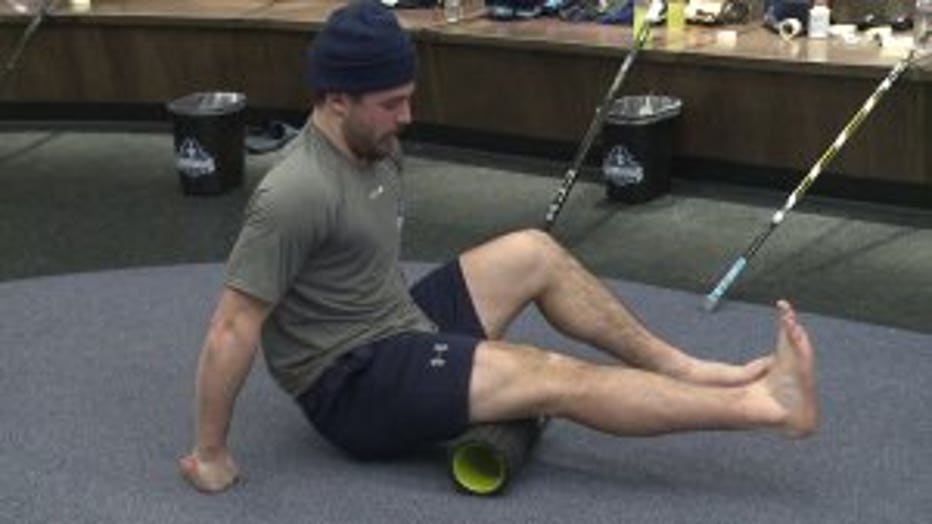 "I find that it's very biologically friendly and the pain gets diminished faster, allowing the athlete to move the knee faster – having more confidence quicker," Dr. Wichman said.

The last part, post-surgery, is out of the doctor's control. Mentally, Oligny had to commit to weeks, months of arduous rehab -- attacking his program with the same dedication and purpose that he would a practice or workout.

"You feel like you're not doing anything, but it's actually very important," Oligny said.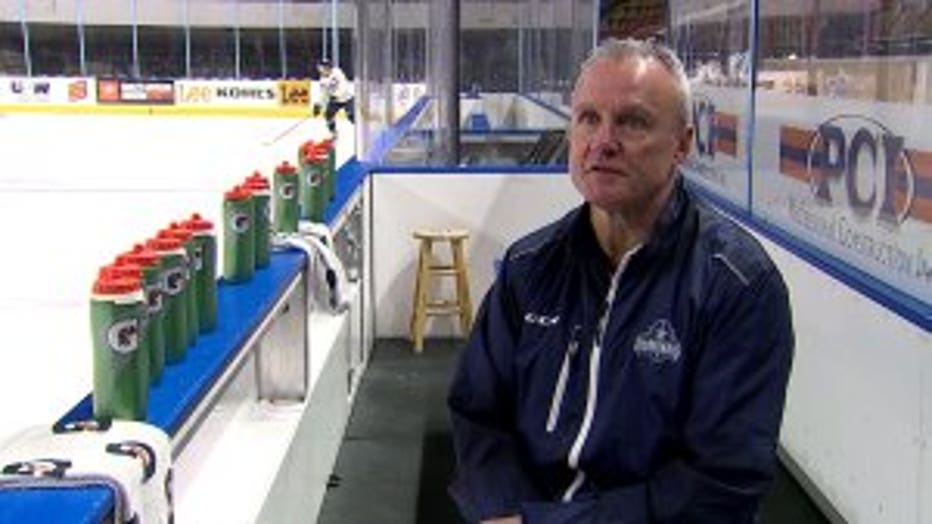 Dean Evason, Admirals head coach


"If you see him in the gym and you see him out here on the ice, you know he's going to give himself the best opportunity to come back," Coach Evason said.

"I'm proud of the work I put in and that it's all back to normal now, and all that stuff, but I also give credit to all the people that helped me," Oligny said.

All season long, from his seat in the stands, Dr. Wichman has watched another patient return to his peak.

"It's great. It's great. Makes my job lots of fun," Dr. Wichman said.

And Jimmy Oligny gets to be what he's always been – a hockey player, once more.

In addition to his regular practice, Dr. Wichman is interested and involved in research that looks at the potential use of stem cells and other "biologics" in orthopedics, so perhaps injured athletes down the road will come back even faster than Oligny.