'Very agonizing decision:' Wisconsin State Fair CANCELED for 2020 amid COVID-19 pandemic


WEST ALLIS -- The Wisconsin State Fair has been canceled for 2020, fair officials announced on Thursday, May 28.

On Tuesday, May 26, the board voted unanimously to authorize Chairman John Yingling to make the determination on whether events currently scheduled at State Fair Park, including the 2020 Wisconsin State Fair, are to be canceled, after extensive input from each Board member and Kathleen O'Leary, Executive Director/CEO. On Thursday, May 28, Chairman John Yingling announced that for the safety of fairgoers, staff, vendors, entertainers, exhibitors, sponsors, suppliers and the broader community, the 2020 Wisconsin State Fair has been canceled.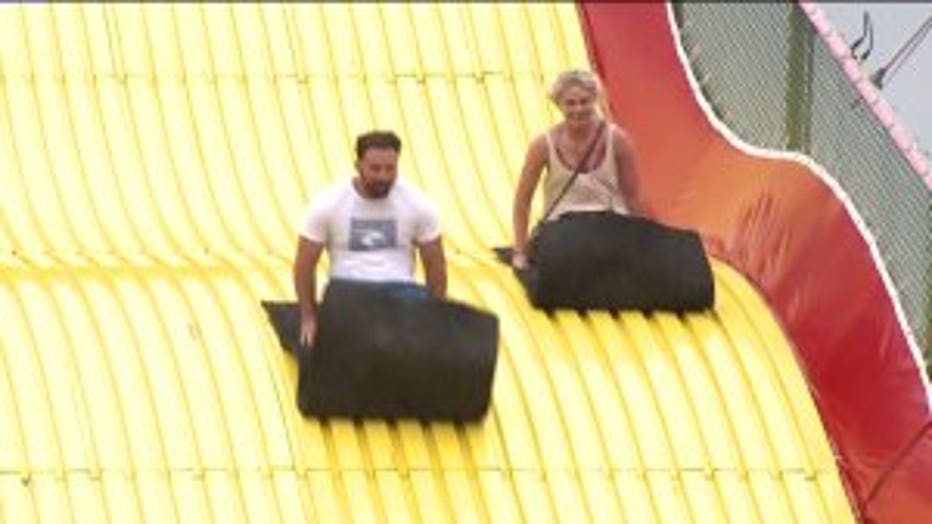 It means there will be no animals, no rides, no thousands of people strolling through the fairgrounds and expo center, and lots and lots of missed food.

Yingling said the board spent two months studying how the fair would fare during the pandemic. So why not limit crowds and practice social distancing?

"We still have a large mass gathering and there's really no way to social distance on the grounds that we have here," Yingling said.

It is estimated with no state fair in 2020, it means a loss of around $4 million.

Kathleen O'Leary, CEO of Wisconsin State Fair Park, issued this statement:




"The Wisconsin State Fair is so much more than just a fair – it is a celebration of everything we are so proud of in Wisconsin. We understand the magnitude of disappointment you may be feeling. We feel it too. However, safety is our top priority, and that cannot be compromised under any circumstance. We have tremendously loyal fairgoers, vendors, partners and exhibitors. For that we are forever grateful, and our greatest responsibility is to ensure that the fair remains strong and resilient for future generations."



A 'trickle-down' impact on vendors

Wisconsin State Fair Park is met with more than one million people over the course of its annual 11-day run. The fair's decision to cancel in 2020 due to the coronavirus pandemic impacts not only those patrons -- it impacts vendors, too.


"100,000 ears of corn at the fair -- along with one ton of butter," said David Abstetar of the New Berlin Lions Club.

The New Berlin Lions Club sells that corn -- and the money goes to charities like a kid's summer camp.

"Well, a lot of the local communities are not going to get the money. The New Berlin food pantry won't get as much money from us," Abstetar said.


"This whole situation is heartbreaking and a very agonizing decision," Yingling said.

Saz's Hospitality Group has been a part of the Wisconsin State Fair for decades. As clouds loomed over the fairgrounds on Thursday, the summer fate for Saz's and other vendors was sealed.

"It was sure a sad morning when we got the news. For us, the fair is kind of a second home," said Curt Kluth with Saz's Hospitality Group. "It is family out there for us."

Kluth describes a sense of tradition that stems from Saz's more than three-decades-long partnership with the fair, but says it's about so much more than fried food, the Wonderfair Wheel or the giant slide.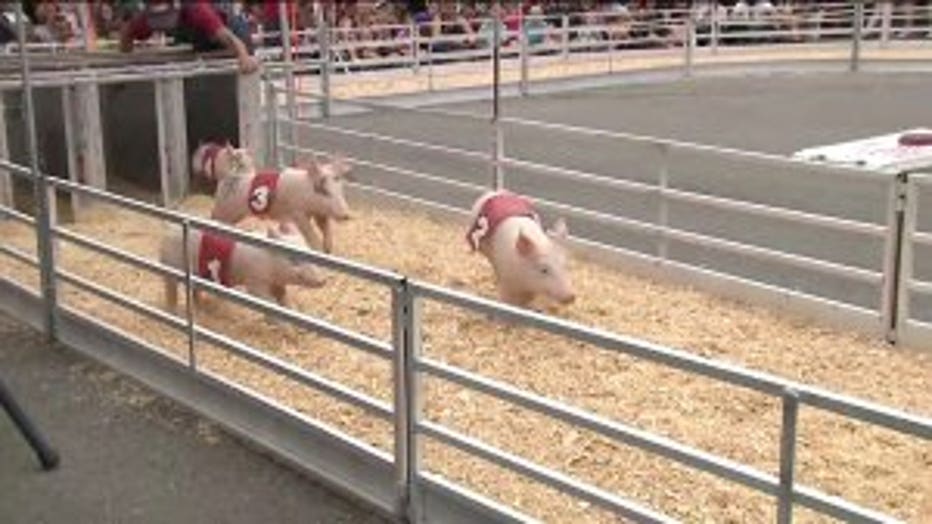 "We have over 300 employees that work for us at the fair. We're sponsors of the racing pigs, we have three stands there," Kluth said. "It really is a trickle-down. It's the kids that are showing their animals and they've worked all year to do that."

Dondieneita Fleary-Simmons, Wisconsin 4H state program manager, says the fair is also an opportunity for youth to gain recognition. Even without the crowds, she says they would be proud.

"4H really depends on the fair as a vehicle...to be able to have youth demonstrate their mastery and knowledge they've learned all year," Fleary-Simmons said. "We can't reproduce the fair, but what we can do is making sure we are acknowledging what they know."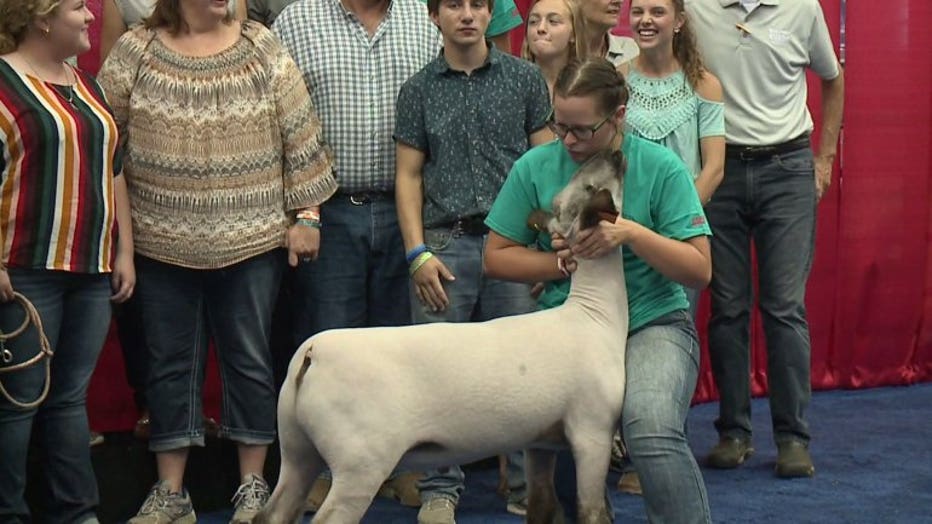 Now, what happens to the Wisconsin kids raising livestock who were hoping to compete at the state fair?

"We're not ruling anything out at this point in time. But we're not saying we are going to do something," Yingling said.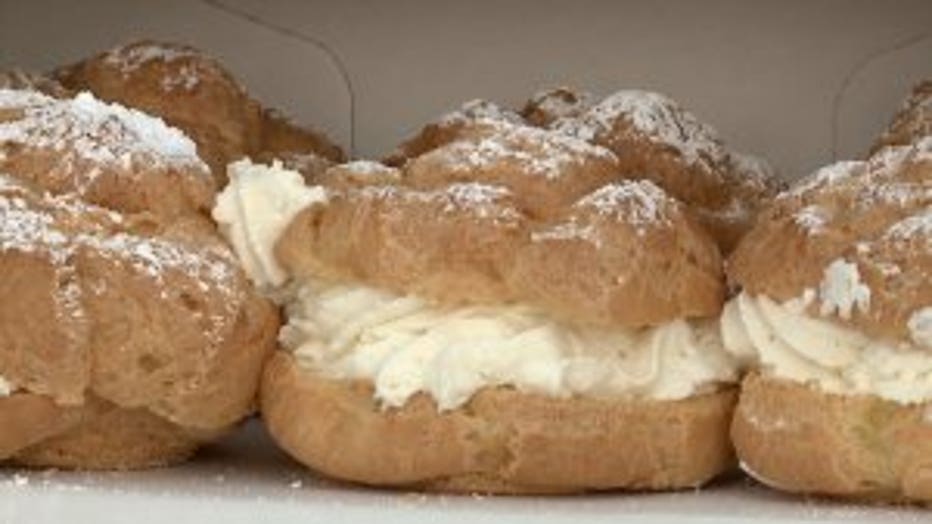 Some may be wondering if they'll need to wait until next year to get their hands on an original cream puff. FOX6 News spoke with one of the directors who says they are working with the fair on possible -- keyword possible -- options to get the beloved pastry into the hands of loyal customers.

Tim Gill, Co-Director at Original Cream Puffs, offered this statement:

"Now that the Fair has been canceled, we will open up conversations to work closely with the Wisconsin State Fair on possible options to get the beloved Cream Puff in the hands of our loyal customers."
What to do about tickets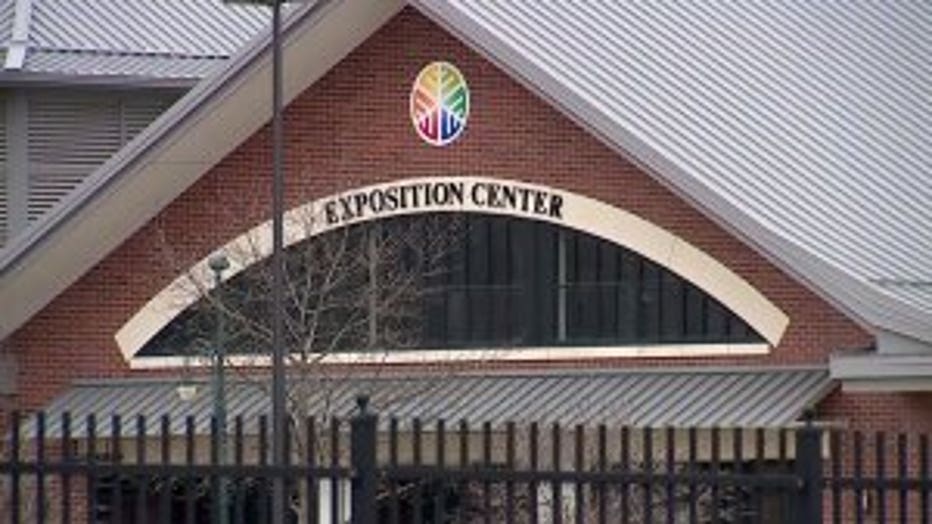 Wisconsin State Fair Park Expo Center
For those who have already purchased admission tickets during the annual holiday sales promotion, tickets will be valid for the 2021 Wisconsin State Fair. However, refunds are also available through June 30, 2020. Main Stage concert tickets are eligible for a full refund. Concert tickets purchased with a credit card will automatically be refunded to the card used for purchase. For more details, you are urged to visit wistatefair.com.
Moving forward, the board and staff will continue to analyze the data and prioritize the safety of all Fair Park visitors when making decisions about other events scheduled to be held at State Fair Park. The 2021 Wisconsin State Fair is scheduled to take place August 5 – 15.