Vandalism found at two Cudahy parks; police turning to the public for more information


CUDAHY -- Cudahy police are asking for the public's help after thousands of dollars in damage occurred in two popular parks. Graffiti now covers buildings, playgrounds and even a statue.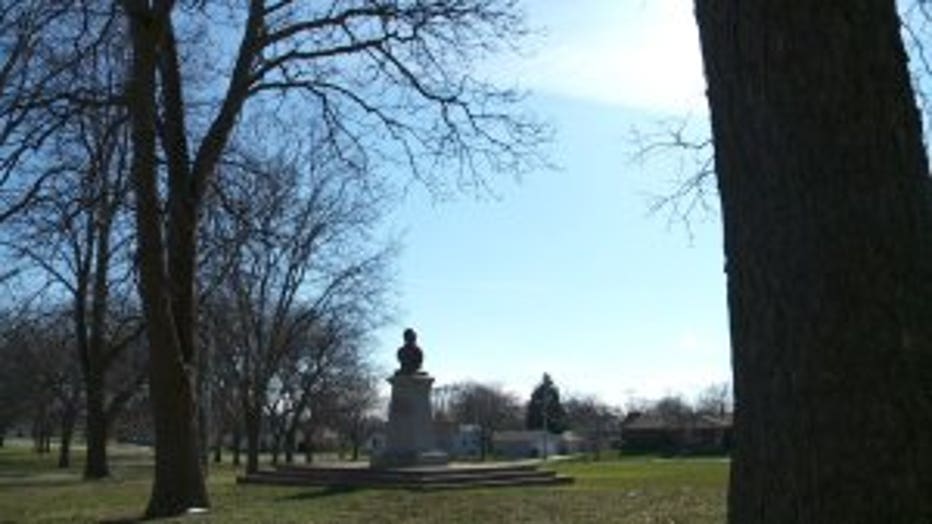 The recent vandalism targeted Pulaski and Patrick Cudahy Parks sometime between Thursday night, April 7th and Friday afternoon, April 8th.

"It just creates a bad eyesore and it doesn't look right," said Randy Dynek, lives in Cudahy.

Graffiti now covers parts of the Pulaski statue and red spray paint is scattered across the area.

"It makes it terrible to look at," said Dynek.

The vandals didn't stop there, they continued to do damage -- spraying paint at another park across town.

"It's very much so, an eyesore," said Pat Hoyt, neighbor.

PHOTO GALLERY



At Patrick Cudahy Park, Pat Hoyt can't help but notice the damage on playground equipment, a building and sidewalk.

"It's just vandalism and I hope they catch the darn rascals," said Hoyt.

The Milwaukee County Parks Department and Cudahy police are now investigating. They estimate a clean-up costing upwards of $2,000.

"They're going to have to sandblast the damage off and that is time-consuming and expensive," said Melissa Mueller, Cudahy Police Department.

They are asking for the public's help figuring out who is behind the damage so that cleanup can begin and allow people to enjoy the parks the way they were meant to be.

"We're hoping that somebody knows something and saw something. It really is a senseless act of vandalism," said Mueller.

If you have any information related to this incident, you are asked to contact the Cudahy Police Department at 414-769-2260.