Valencia Carthen, Jason Cunningham bound over for trial, accused of witness intimidation
MILWAUKEE -- 42-year-old Valencia Carthen and 39-year-old Jason Cunningham appeared in a Milwaukee County court on Tuesday, February 21st for their preliminary hearings on charges of witness intimidation.

The court found probable cause in Carthen's case and bound her over for trial. In Cunningham's case, the court did the same and Cunningham entered a not guilty plea to the charge.

According to the criminal complaints against these two defendants, Carthen, a Milwaukee Public Schools principal who has been removed from her post at Washington High School, went to talk to a sexual assault victim in December, trying to get her to not testify against 39-year-old Jason Cunningham -- Carthen's boyfriend and the suspect in the sexual assault case.




According to police reports, Cunningham is married but Carthen is one of possibly three other girlfriends.

The complaint says Carthen had been visiting the woman "to discuss Cunningham's case and advise (the woman) not to attend court -- and to leave town." The victim told investigators that "Cunningham knew her family lived in Mississippi and that Carthen told (the woman) that she knew where (the woman's) family was in Mississippi."

Additionally, the complaint says the woman told police "Carthen was a principal at Washington High School in the MPS system." Carthen allegedly told the woman "she knew people and students around MPS, which caused (the woman) to fear for her children's safety as MPS students."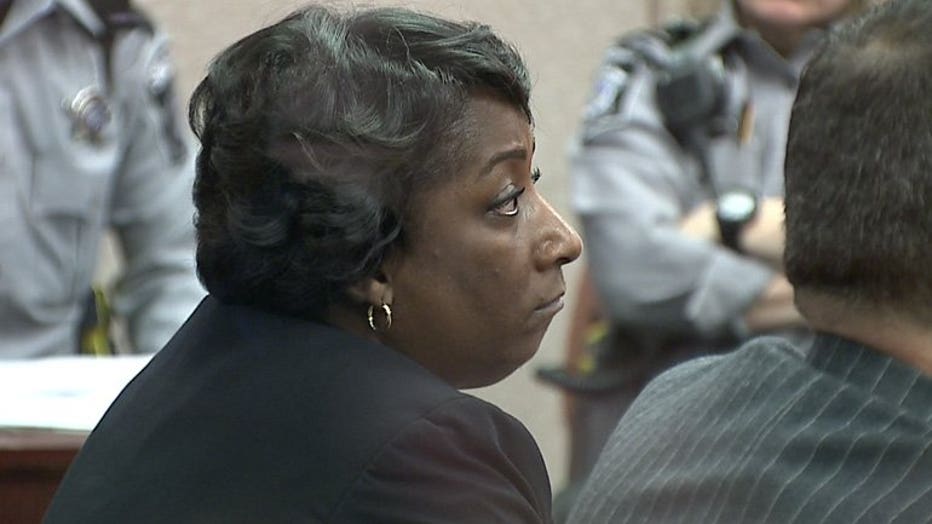 The complaint says the information provided to investigators by the woman corroborates with text messages Carthen received in September. One read: "need to get her out of Milw one way ticket between $148-160 she packed and ready to go now. Just don't no what do with her."

The complaint says Carthen even provided a letter allegedly written by the victim saying the accusations were not true. That letter was given to prosecutors in the sexual assault case.

Carthen is due back in court on March 2nd to enter a plea to the charge against her. Cunningham has a scheduling conference and bail/bond hearing set for March 2nd.