UW-Stout student from Saudi Arabia dies after attack: $20K in rewards offered for info. leading to arrest
MENOMONIE -- Rewards have been offered for information leading to the arrest and conviction of the person(s) responsible for the attack that killed 24-year-old Hussain Saeed Alnahdi, a University of Wisconsin-Stout student from Saudi Arabia who passed away on Monday, October 31st after he was assaulted early Sunday, October 30th.

According to a post on the UW-Stout Police Department's Facebook page Wednesday, November 2nd, UW-Stout Chancellor Bob Meyer has offered a $15,000 reward.



This, in addition to a $5,000 reward being offered by the Council on American-Islamic Relations (CAIR) -- the nation's largest Muslim civil rights and advocacy organization.

"We are offering this reward to help police apprehend the perpetrator and to determine the motive for this senseless crime," said CAIR National Executive Director Nihad Awad said in a statement. "The deadly attack on a Muslim student comes at a time of a rising number of anti-Muslim incidents nationwide, which raises concerns about a possible bias motive."

Officials with the Menomonie Police Department are investigating the death of Alnahdi as a homicide.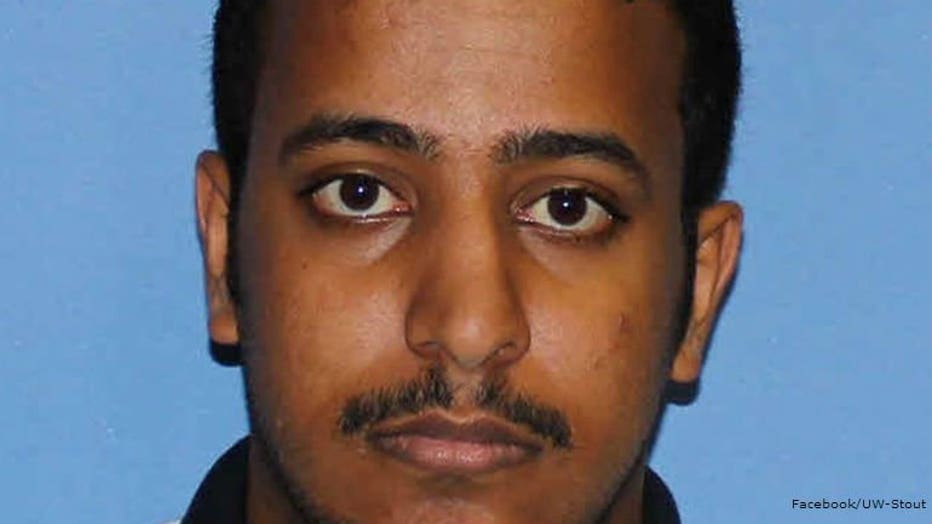 Alnahdi passed away on October 31st after he was assaulted early on October 30th near Main Street East and 4th Street East -- near the Toppers Pizza restaurant. Alnahdi was found unconscious and bleeding from his mouth and nose.

Alnahdi was being treated at Luther Mayo Hospital in Eau Claire -- where he passed away Monday after his condition worsened.

Alnahdi's body was taken to the University of Wisconsin-Madison Department of Pathology and Laboratory Medicine for an autopsy.

Meanwhile, the Menomonie Police Department is investigating Alnahdi's death as a homicide. This investigation is being conducted in partnership with the UW-Stout Police Department.

Menomonie police said in a statement they do not believe there is any threat to the community.

Law enforcement officials have not received any information about a possible motive in this case.

According to CAIR, the attacker has been described as a white man, standing about six feet tall.

CAIR's Minnesota chapter (CAIR-MN) and its national civil rights department are both monitoring the case. The Washington-based Muslim civil rights organization is also calling on the FBI to enter the case.

CAIR-MN Executive Director Jaylani Hussein was set to meet with students and staff at UW-Stout Wednesday.

Meanwhile, UW-Stout Chancellor Bob Meyer wrote the following message on Alnahdi's death on his blog:

This is a painful time on campus for everyone. My heart aches for Hussain Saeed Alnahdi's family, which received the awful information Monday afternoon that their son had been fatally injured in downtown Menomonie early Sunday.

My heart also aches for the friends, faculty and staff whose lives Hussain had touched since coming to UW-Stout in 2015. And my heart aches for the dedicated and compassionate staff at UW-Stout whose responsibility it is to respond to this type of tragedy.

It is a normal reaction in a time like this to look for reasons for this tragedy. I certainly have many questions and concerns that I wish we had answers to about what led to Hussain's assault. But I, along with everyone else who grieves for Hussain, have to wait for the outcome of the Menomonie Police Department investigation into this horrific incident.

It is vitally important that no one jumps to any conclusions about what may have precipitated this attack before the facts are known.

My priorities right now are twofold: to do everything I can to support the family, friends and others who knew Hussain and have lost a loved one and to ensure that the full resources of UW-Stout are engaged to help Menomonie police bring Hussain's assailant to justice.

If you or anyone you know has any shred of information about what happened shortly after 2 a.m. Sunday in front of Topper's Pizza, please call Menomonie police investigator Kelly Pollock at 715-231-8511. Anonymous information can be submitted at 855-847-3866 or at Crime Stoppers. You also can text "TIPDUNN" followed by your message to 274637 (CRIMES).

We will do our best to keep the UW-Stout campus community updated about developments through emails, this blog, our Facebook page and Twitter feed.

The reaction of the UW-Stout community to this tragedy has shown, once again, why this place is so special to me.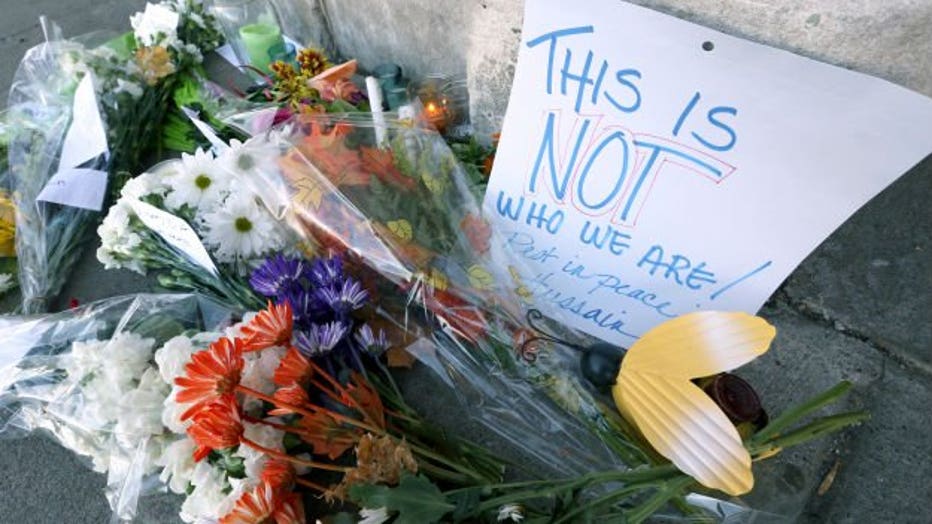 Memorial for Hussain Saeed Alnahdi at UW-Stout (PHOTO: UW-Stout Chancellor Bob Meyer)
Memorial for Hussain Saeed Alnahdi at UW-Stout (PHOTO: UW-Stout Chancellor Bob Meyer)