US Marshals Fugitive Task Force; Operation North Star II ride-along
MILWAUKEE - The U.S. Marshals Service arrested more than 100 fugitives hiding out in the Milwaukee area as part of "Operation North Star II," aimed at cracking down on violent crime in ten cities. 
"The attorney general selected cities that were experiencing high rates of violent crimes," explained Supervisory Deputy U.S. Marshal Scott Keller.
Milwaukee fits the bill as the city has experienced an increase in homicides. Homicides in 2022 were more than double what they were in 2019.
This is a behind-the-scenes look at the operation that led to the arrest of 114 violent fugitives hiding in the Milwaukee area.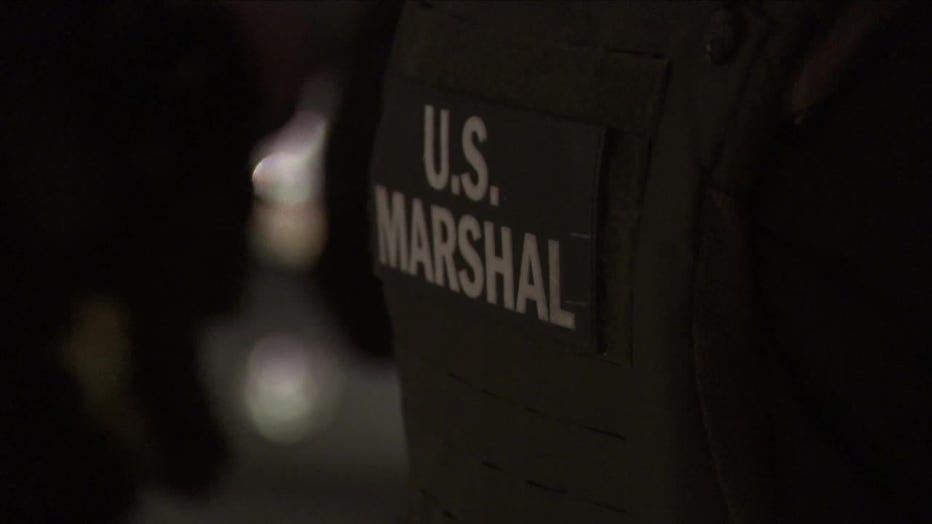 FOX6 News was the only TV station invited to ride along with the Task Force as they look for fugitives wanted for crimes like homicide, sexual assault, and firearm-related offenses. 
SIGN UP TODAY: Get daily headlines, breaking news emails from FOX6 News
Our ride-along began a little after 5 a.m. on Tuesday, Jan. 24. The U.S Marshal Fugitive Task Force was on the last days of their 30-day mission. 
"Our primary focus is doing everything safe and making sure everyone goes home at the end of the day," Keller said.
The team gathered to discuss the first fugitive on a long list, 37-year-old Devon Smith wanted for aggravated battery to the elderly with a gun. It is crucial they are briefed on any potential dangers to the team.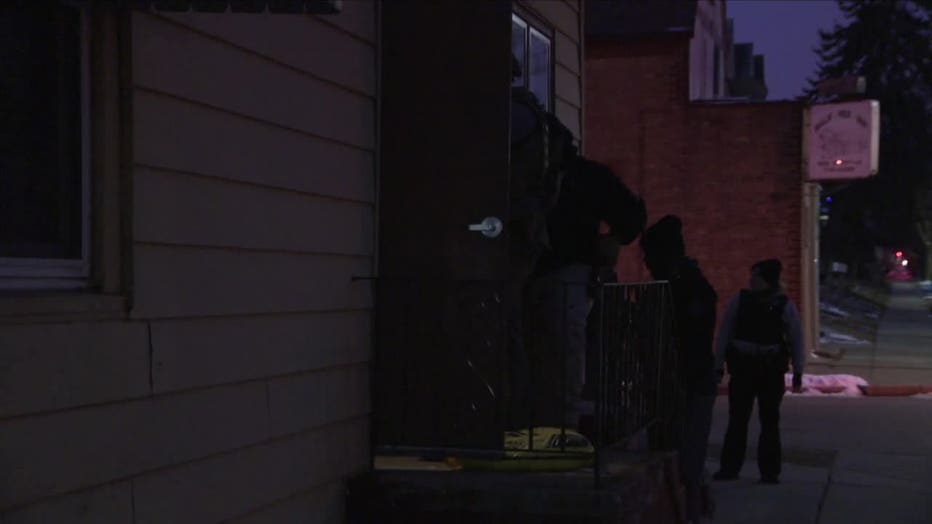 "He's known to have been violent in the past," a member of the Task Force told the team.
The team split up and headed to Smith's apartment.
"We're trying to arrest and seize as many firearms as we can." Keller said.
FOX6 News was there when Devon Smith, 37, was arrested at a West Allis apartment, refusing to comply with the U.S. Marshals Task Fugitive Task Force. After busting down the door, Marshals found two crack pipes and an Airsoft gun.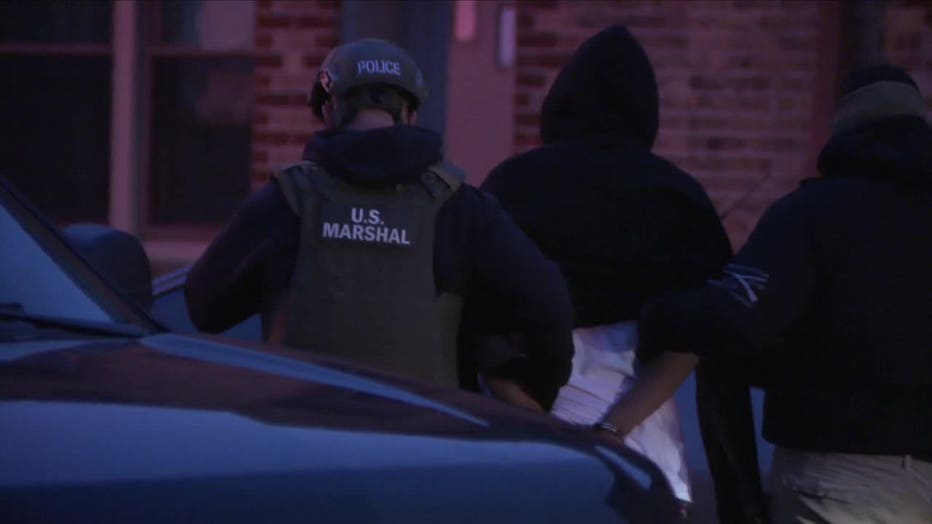 "Some of the guns possessed illegally I can tell you over the course of a calendar year -- the amount of guns we come across and seize simply by going out and arresting fugitives is, crazy," Keller explained.
FREE DOWNLOAD: Get breaking news alerts in the FOX6 News app for iOS or Android
Around 8 a.m., the team went out in search of another fugitive thought to be hiding out near Wauwatosa. He is wanted for firearm offenses in Milwaukee. Because human behavior is unpredictable, this team approaches each door knock with tactics and caution.
A search of the home came up empty. Keller says the target took off days prior.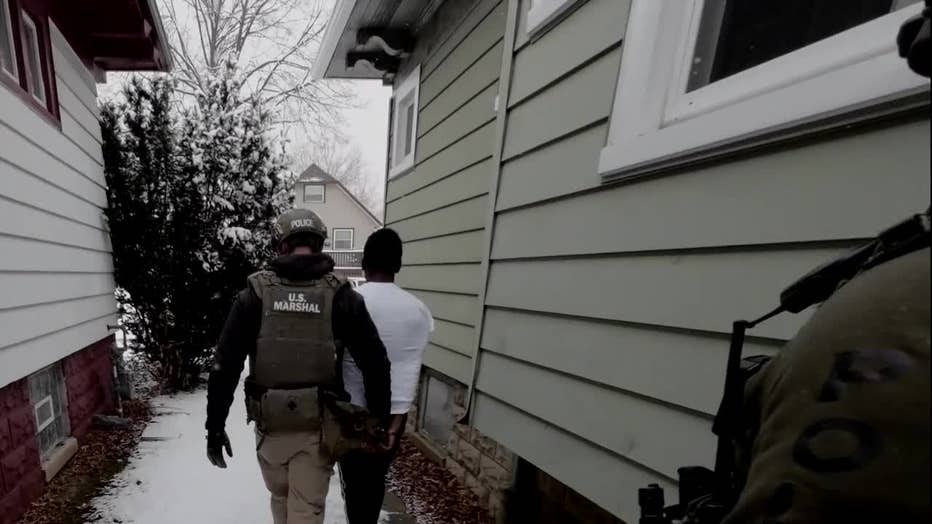 It's time for the next name on the list. They brief each other again and headed to another location. The team struck out several times. Keller told FOX6 News this is all part of the investigation process.
"Some of the addresses we went to are not bad addresses. We just maybe missed him by a couple days a week and that happens. It's all part of the game," Keller said.
Bread crumbs of information are followed until they can find a new lead to the fugitive's whereabouts.
"If we can go knock on the door and the subject of our investigation comes walking out and says, 'Here I am, let's go to jail,' it's the best thing we can ask for," Keller said.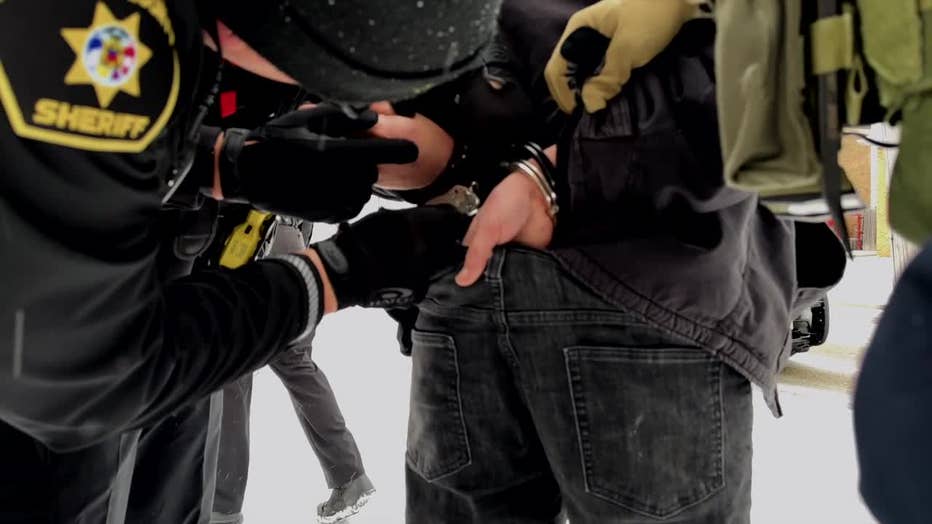 That is exactly what happened later that morning. A Milwaukee woman wanted for multiple charges of recklessly endangering safety surrenders to the Task Force bringing the ride-along to an end.
In just 30 days, the Task Force took 114 violent fugitives into custody.
"It's safe to assume that because of their arrests there are crimes that did not take place," Milwaukee Mayor Cavalier Johnson told reporters in a news conference.
The Task Force also took 45 guns and about nine kilos of narcotics off the streets. In all the arrests, there were no injuries to the fugitives or to members of law enforcement.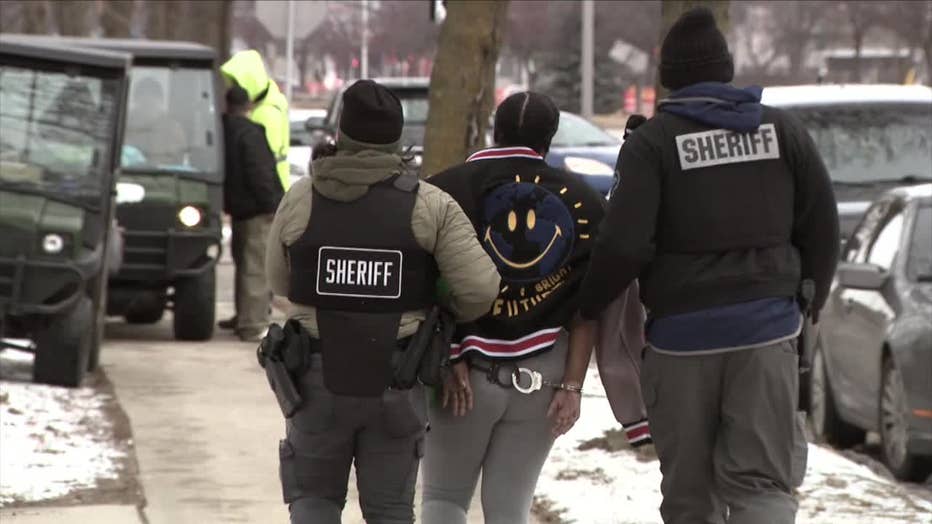 "Having an impact on combating violent crime is what the United States Marshals Service does through its fugitive operations," explained U.S. Marshal of Eastern Wisconsin Anna Ruzinski.
This operation may be over, but this team does not rest.
"Our main goal is to try to curb some of the violence going on, and we're only a small piece of the puzzle," Keller said.
Officials will continue to investigate the whereabouts of those still on the run, because it is only a matter of time, before they are caught.