US Customs and Border Protection releases photo of mock IED found in airline passenger's luggage
WASHINGTON -- U.S. Customs and Border Protection tweeted out on Monday, April 17th a picture of the mock improvised explosive device (IED) they say was found in an airline passenger's luggage last week. Officials have charged that passenger, 58-year-old Joseph Galaska of Cudahy, with mischief in Canada.




The flight Galaska was on from Ontario to O'Hare was delayed for several hours last Thursday because of the mock IED.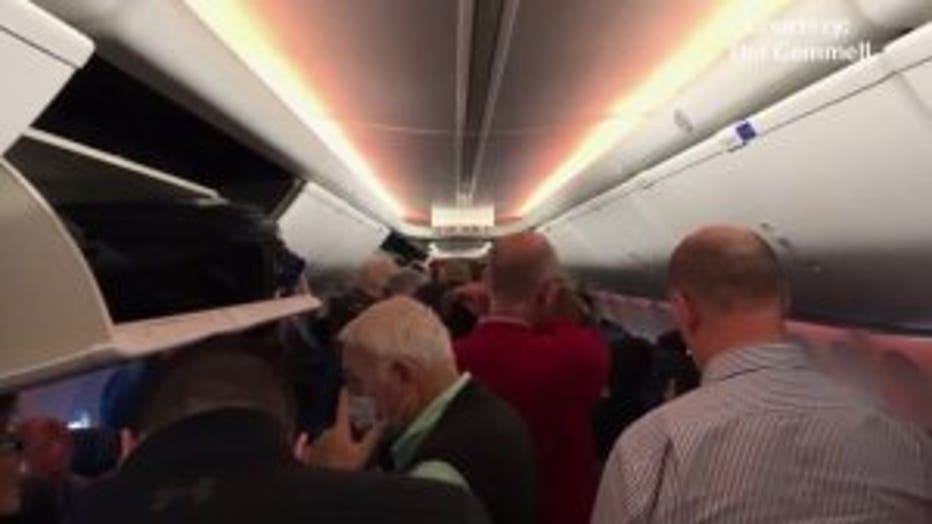 Video showed the scene at a busy airport in Toronto Thursday. Passengers on board a flight were headed for Chicago. They were on United Airlines Flight 547 -- and had to sit on the tarmac for several hours.

Cell phone video captured on board that flight shows the scene as U.S. and Canadian officials investigated a mock improvised explosive device. They say Customs and Board Patrol officials discovered it in Galaska's suitcase.

Galaska was arrested. On Friday, April 7th, he appeared in Canadian court -- his bail was set at roughly $3,700 dollars.

The police working on the investigation say this incident is not terrorist related.