Union rep Mahlon Mitchell joins governor's race, attacks Walker for wanting 12 years in office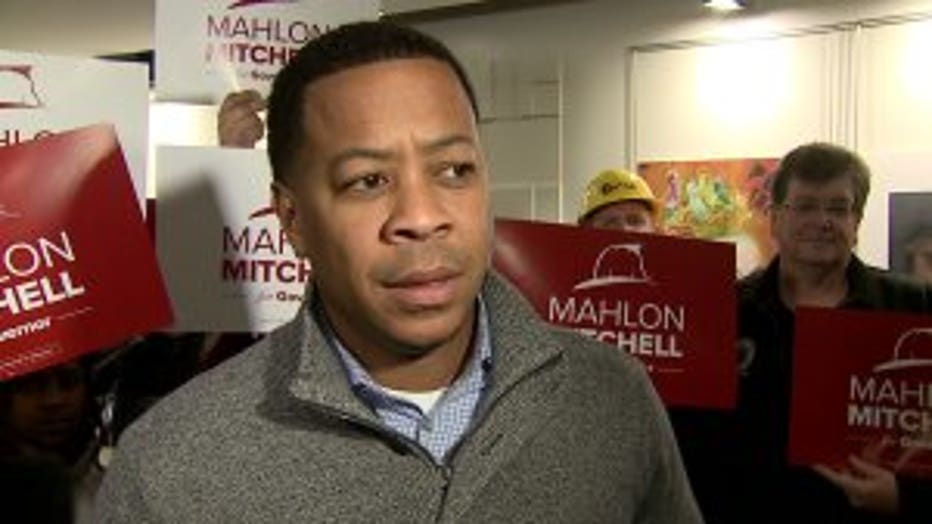 MILWAUKEE — State firefighters union leader Mahlon Mitchell joined into a crowded Democratic field for Wisconsin governor on Monday, November 13th.

In a kickoff event at Milwaukee Area Technical College's downtown campus, Mitchell criticized Gov. Scott Walker for seeking a third term totaling 12 years in office.

"He wants over a decade. He wants year nine, 10, 11 and 12 -- 'to move this state more forward,' he says," Mitchell said, prompting one supporter to mutter "Jesus."

"He had his chance. His time has come. It's time for us to turn the page," Mitchell said to a crowd of about 100 supporters.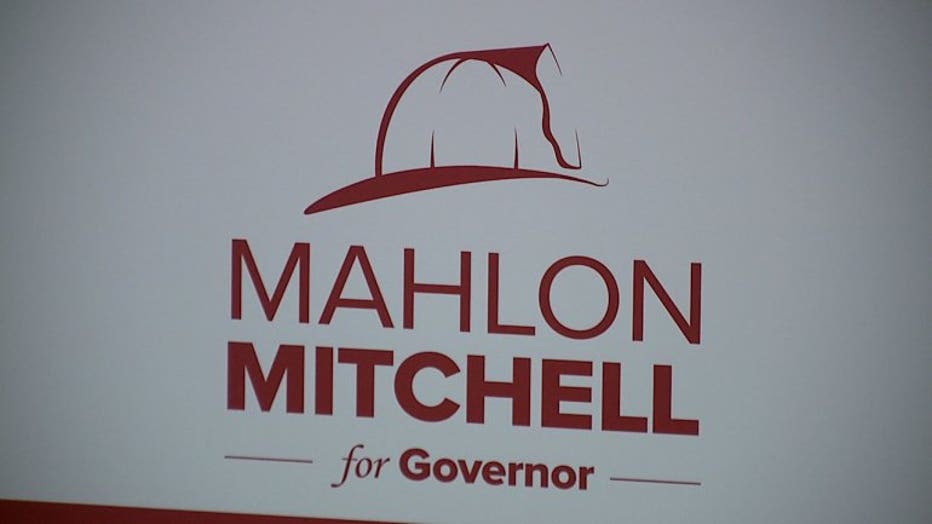 Mitchell failed to unseat Lt. Gov. Rebecca Kleefisch in the 2012 recall, and said he's not looking back at that race as he campaigns now.

One change was hard to miss: during a 14-minute speech to supporters in Milwaukee -- many of them union members -- Mitchell never mentioned Act 10, the 2011 law that ended collective bargaining rights for many public workers and sparked his recall candidacy.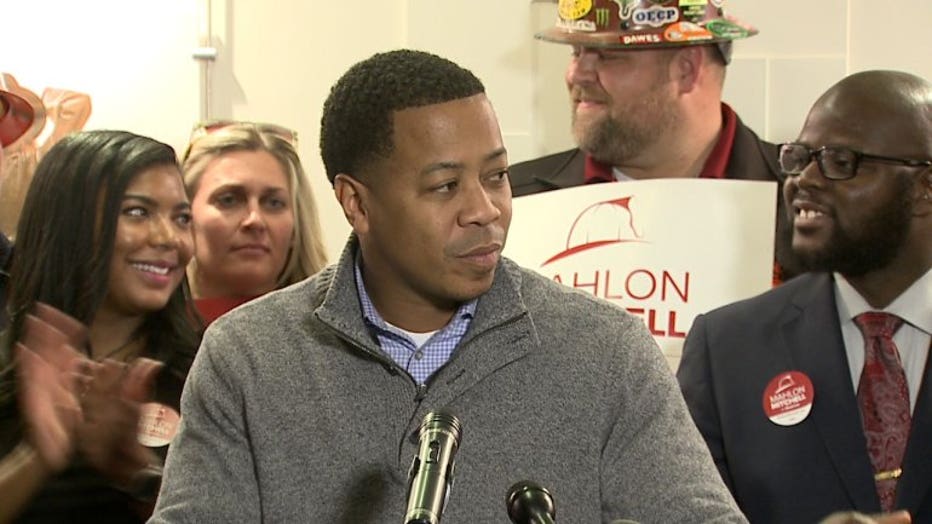 "More than likely, there's going to be a Republican Assembly, so trying to repeal and replace Act 10 is somewhat being presumptive," Mitchell told FOX6 News after the event, when asked why he didn't raise the issue.

Wisconsin Republicans brought up Act 10 while criticizing Mitchell.

"Union boss Mahlon Mitchell went to extreme lengths to protect big government special interests during the recall," said Alec Zimmerman, a spokesman for the Republican Party of Wisconsin. "After being rejected by voters before, Mitchell is doubling down on the failed policies of yesterday."

Charles Franklin, director of the Marquette University Law School, said few attacks against Walker have proven effective over the governor's three consecutive statewide victories. But Franklin noted that Mitchell's criticism of Walker for seeking a third term was new.

"One of the things I'm listening for is, what are candidates saying this time that weren't used before that might be a new line of attack?" Franklin said.

Mitchell has joined a crowded Democratic primary with at least seven contenders. They include: state schools Superintendent Tony Evers, state Rep. Dana Wachs, Milwaukee businessman Andy Gronik, state Sen. Kathleen Vinehout, government reform activist Mike McCabe and former state party chairman Matt Flynn.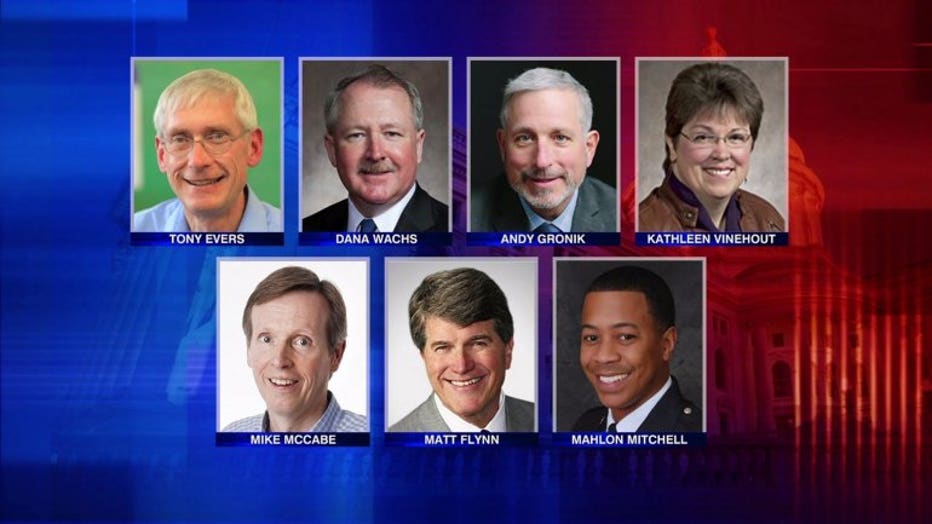 At least two others, Madison Mayor Paul Soglin and former state Rep. Kelda Helen Roys, are considering joining the race.

U.S. Rep. Gwen Moore threw her support behind Mitchell on Monday, becoming the first member of the Wisconsin congressional delegation to endorse one of the primary candidates.

Franklin said the lack of a frontrunner provides an open invitation to Democrats who want to run.

"At this point, why not take your shot in a field that does not have a clear frontrunner?" Franklin said.

Mitchell said his entrance into the race -- weeks after his Democratic opponents got in -- had "nothing to do" with the other candidates.

State Rep. David Bowen, the vice chairman of the Democratic Party of Wisconsin, attended Mitchell's kickoff rally in Milwaukee. He said he would not endorse a candidate until after the August 2018 primary but was glad Mitchell had joined the race.

"Wisconsin Democrats officially have a diverse field of candidates to replace Scott Walker," Bowen tweeted. "Couldn't be more proud of all the candidates willing to step up!"