Uniform hat of fallen officer returned to display case at Hartford Police Department
HARTFORD -- The uniform hat of Marshal Leonard Scherger that was stolen from the lobby of the Hartford Police Department was returned to its display case on Wednesday morning, December 20th.


Hat of fallen officer returned to Hartford display case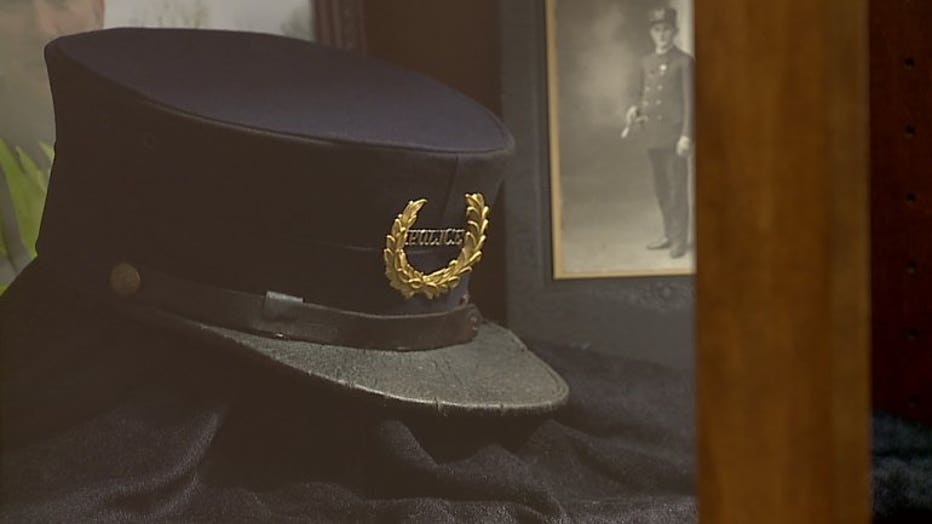 Hat of fallen officer returned to Hartford display case


According to police, the hat was removed from its display case this past summer. On November 14th, officials announced a suspect had been identified -- and that person turned himself in after discarding the hat in a retention pond. The pond was drained of more than 500,000 gallons of water -- and the hat was recovered.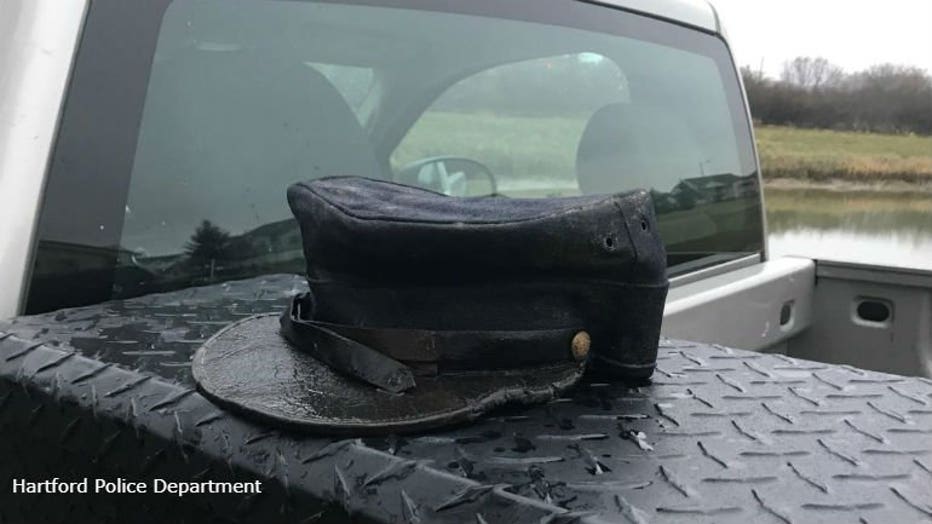 Fallen Hartford police officer's hat recovered from retention pond (PHOTO: Hartford Police Department)


Several of Marshal Scherger's surviving local relatives were in attendance when the damaged and restored hat was returned to its spot on Wednesday. Also in attendance were Hartford city employees that assisted in the recovery of the hat, members of the Hartford Police Department that handled the investigation, and the area business experts that assisted with the hat's restoration.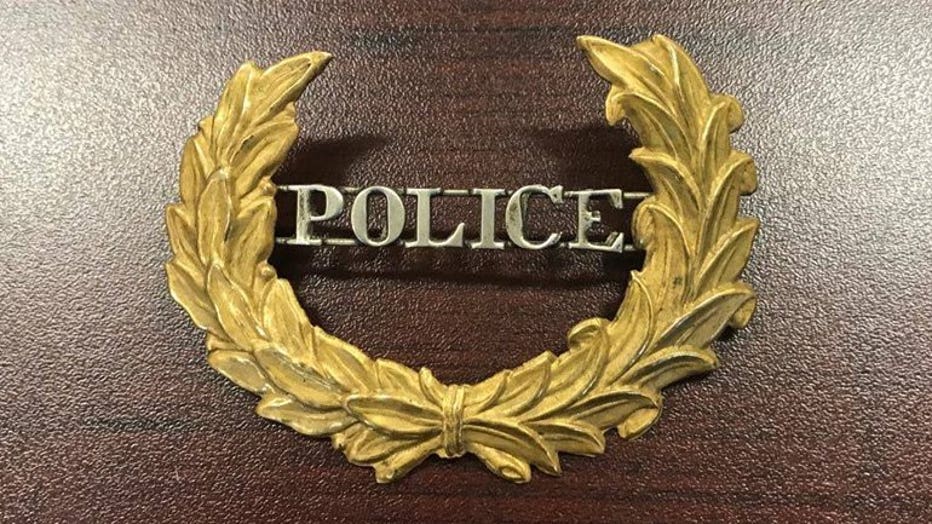 Hat badge for historic Hartford police hat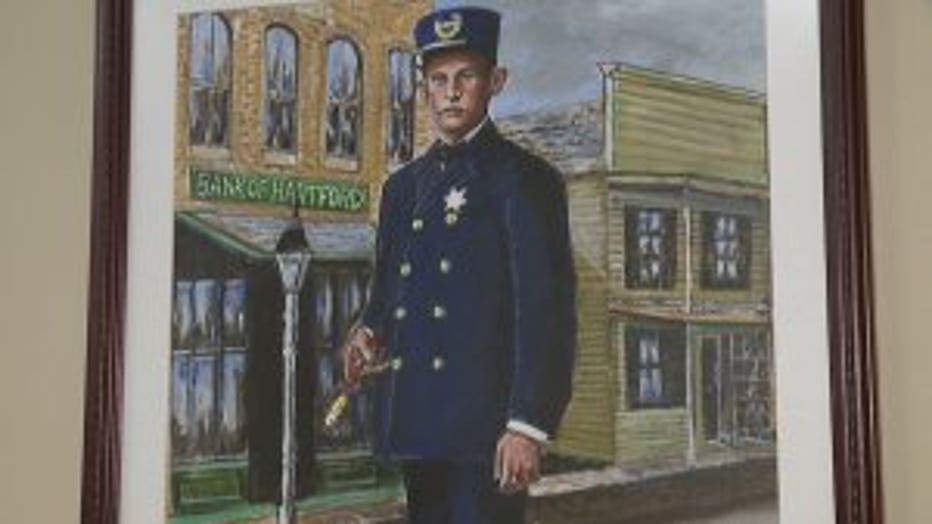 The following is a statement issued by the police department on the return of the hat:

"All of us here at HPD are very happy that this piece of our department's and our community's history will be back where it belongs for Christmas!"

Scherger was killed in the line of duty on May 27, 1904. His uniform hat was donated for display in the cases at his namesake Scherger Hall by his family in 2013.