"Uncharted territory:" Wisconsin set to determine if betting on fantasy sports is gambling


MILWAUKEE — While football season is officially over, fantasy sports are not. You can place bets right now on the NBA, NHL, soccer, golf, even NASCAR. But are those bets legal in Wisconsin? It all boils down to a question of luck versus skill.

Playing chess takes skill. Playing a slot machine takes luck. Playing fantasy sports falls somewhere in between.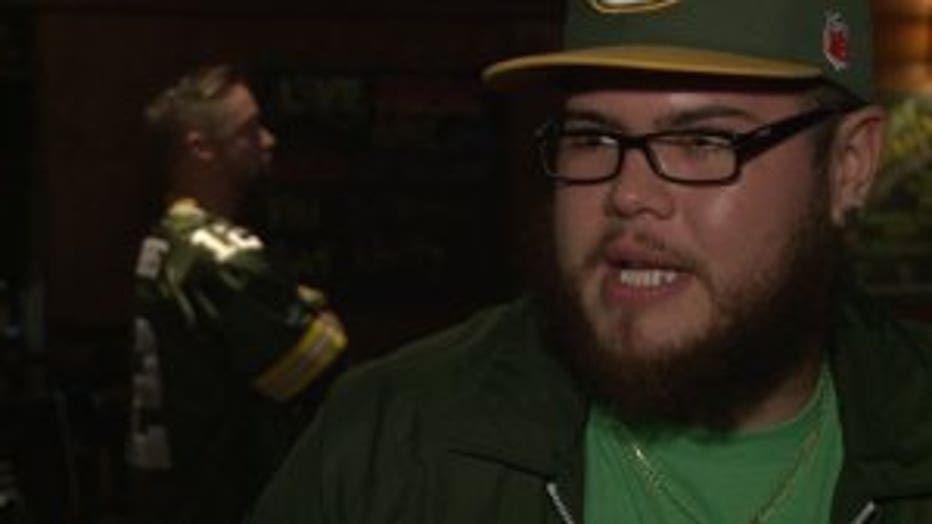 "You have to sit there and do your research each week," said Derek Schilling, a Packers fan who plays daily fantasy sports on a site called DraftKings.

"It's a lot of strategy and it's a lot of knowing your stuff," said Daniel Torres, a friend of Schilling's who says he's played DraftKings for the past couple of years.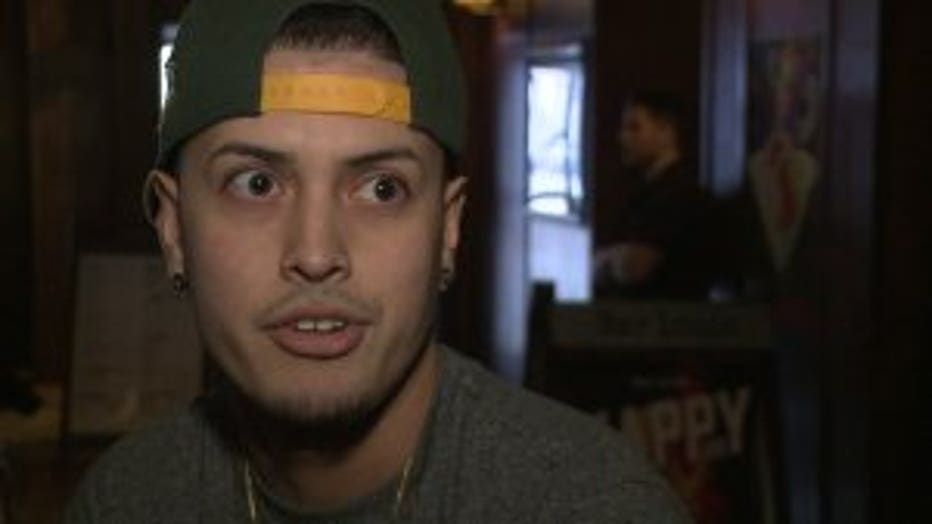 "We're making our case that we're more skill than luck," said Peter Schoenke, chairman of the Fantasy Sports Trade Association.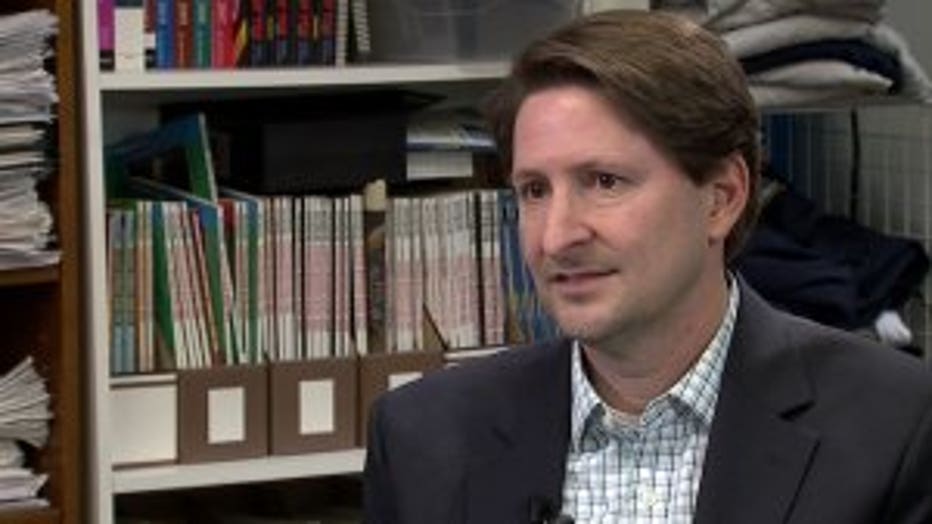 Peter Schoenke co-founded Rotowire, a fantasy sports information service in Madison. He is also chairman of the Fantasy Sports Trade Association, which is lobbying to ensure daily fantasy sports are considered legal entertainment, rather than gamblin


Schoenke is one of the founders of Rotowire, a fantasy sports information service based in Madison.

"You have to go in there and, you know, evaluate the players and choose a line-up," he said.

More than 900,000 Wisconsinites play fantasy sports, where you assemble a fictional team of real life players and compete with others based on the results of real sporting events.

For some, "It's just fun," Torres said.

Most fantasy players join season-long leagues with friends, but a growing number are getting a daily fix through online sites like DraftKings and FanDuel, which allow you to place new bets every day.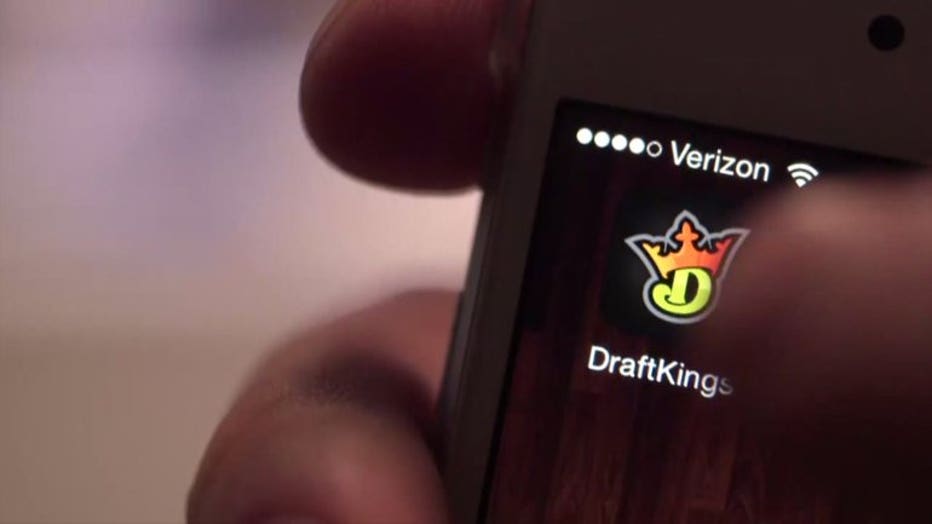 "DraftKings, each week you're like, 'Bam!' I can pick Rodgers or whoever's riding the hot streak," Schilling said.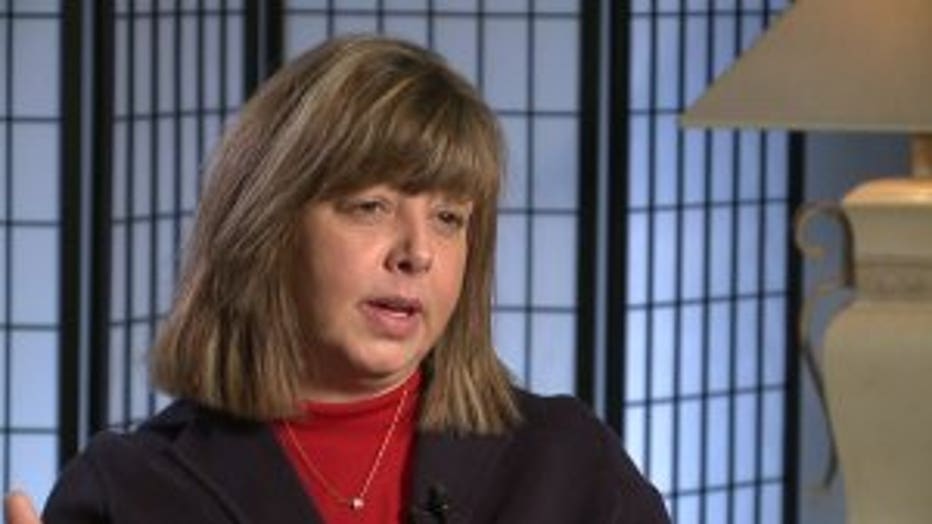 Lorri Pickens, Wisconsin Citizens Against the Expansion of Gambling


"It really is no different than making a bet with a bookie. It's the same principal," Lorri Pickens, spokeswoman for Wisconsin Citizens Against the Expansion of Gambling

She says these daily events can turn on a single injury or bounce of the ball.

"It doesn't matter how much skill you have as a daily fantasy sports player. You cannot control those things," Pickens said.

In other words, she thinks daily fantasy sports are games of chance.

Schoenke disagrees.

"We're a game of skill, not chance," Schoenke said.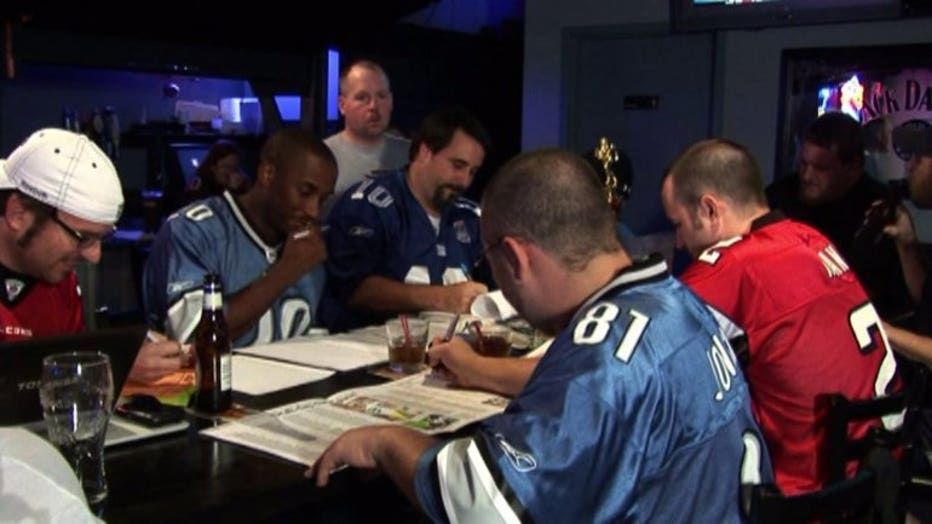 It's a crucial distinction, because placing a bet on a game of chance in Wisconsin is considered gambling. And -- outside of tribal casinos and the state lottery -- gambling in Wisconsin is against the law.

"Is daily fantasy sports gambling?" FOX6 Investigator, Bryan Polcyn asked.

"I don't believe it is," State Rep. Tyler Vorpagel, R-Plymouth said.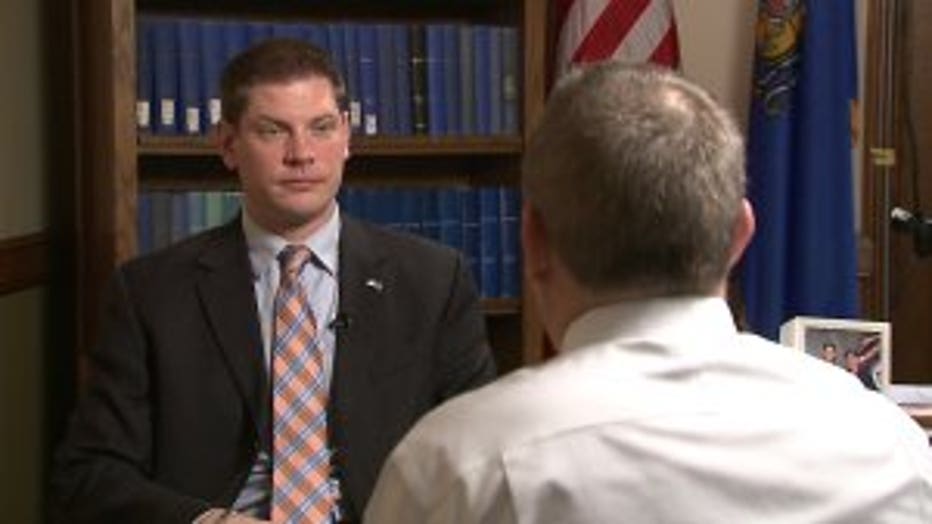 State Rep. Tyler Vorpagel is a Republican from Plymouth serving his second term in the state assembly.


The billion-dollar fantasy sports industry has found an ally in Wisconsin Assemblyman Tyler Vorpagel.

"Fantasy sports has always been something I've been interested in since college," he said.

Vorpagel plans to introduce a bill that would prevent kids from playing, and also protect you from a website that suddenly goes out of business.

It would also ensure the games remain legal to play.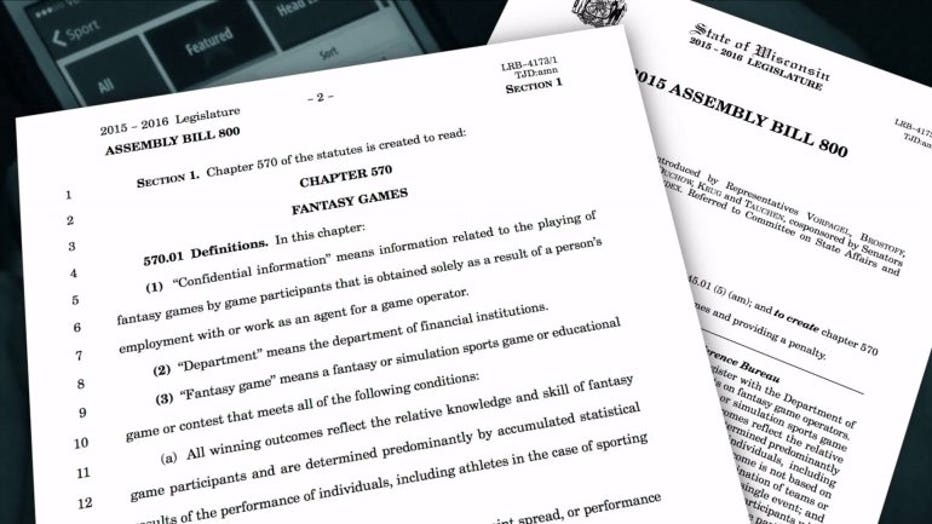 "This is sort of uncharted territory," Vorpagel said.

Last year, eight states passed bills supporting daily fantasy sports, while 12 states (including Illinois) have declared daily fantasy sports to be illegal gambling. More than half the country has yet to make a call.

"Do you consider daily fantasy sports to be gambling?" Polcyn asked Torres, an avid DraftKings player.

"I mean, honestly, yes and no," Torres said. "To me, it's more for the love the game."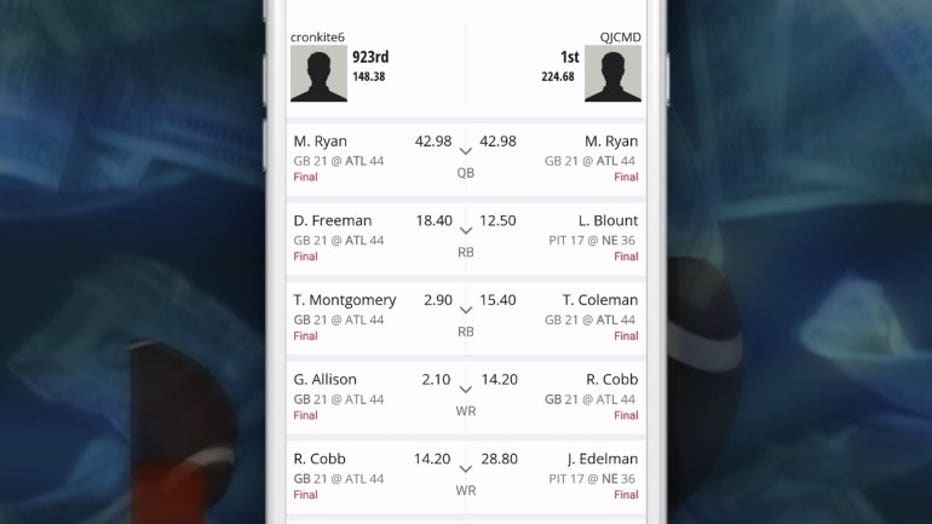 Schoenke believes daily fantasy sports are already legal in Wisconsin, but with so much money on the line he'd rather not take the chance.

"There's always a little bit of uncertainty," Schoenke said.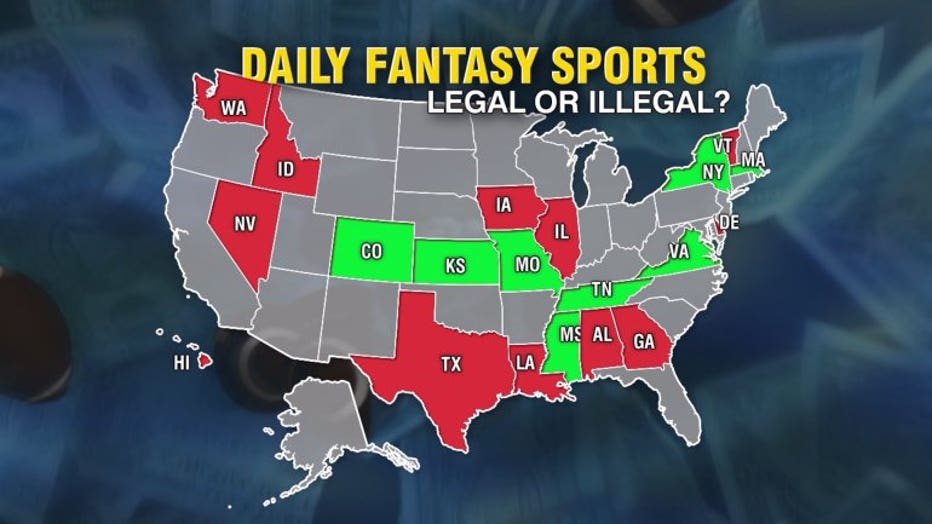 Representative Vorpagel has said Native American tribes have already approached him with concerns about any bill that would sanction fantasy sports in Wisconsin. He is hoping to work out those concerns before he starts circulating a draft of his bill. In other words, you might say, his fantasy draft is yet to come.