U.S. Open Trophy tours SE WI: "You see so much reverence in everyone's eyes"


MILWAUKEE -- For Wisconsin native Barrett Campbell, the U.S. Open Trophy is more than a sought-after prize. It's a companion.

"This trophy does not get away from me, does not leave my sight. It stays buckled in the front of our Lexus. It comes with me in the hotel. I read it bedtime stories every night," said Campbell.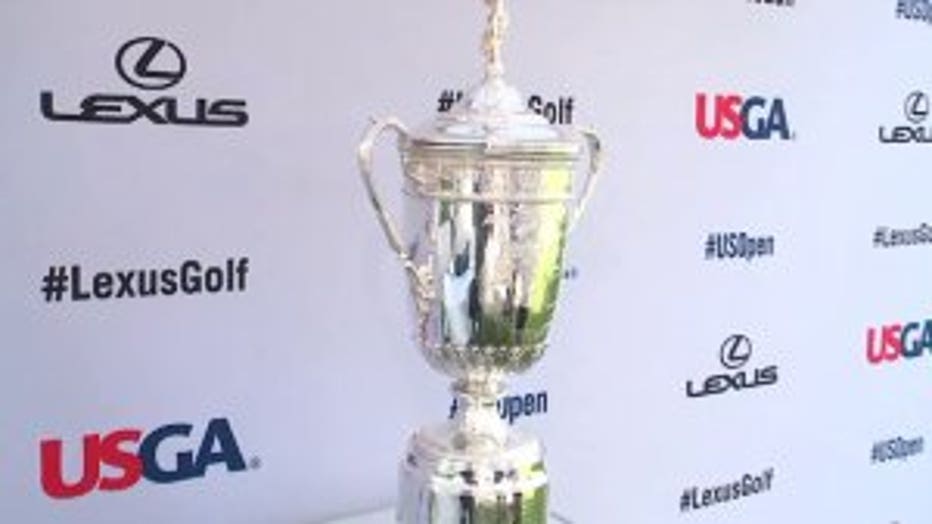 As manager for the U.S. Open Trophy Tour, he's the caretaker for this hallowed vessel, as it crisscrosses the country in the build up to the U.S. Open itself -- June 15-18 at Erin Hills.

"You see so much reverence in everyone's eyes. They sit there and just stare at it forever, look at all the greats on there," said Campbell.

On Memorial Day, Monday, May 29th, the trophy was at Brown Deer Golf Course – one of 11 Milwaukee County Parks locations on the tour.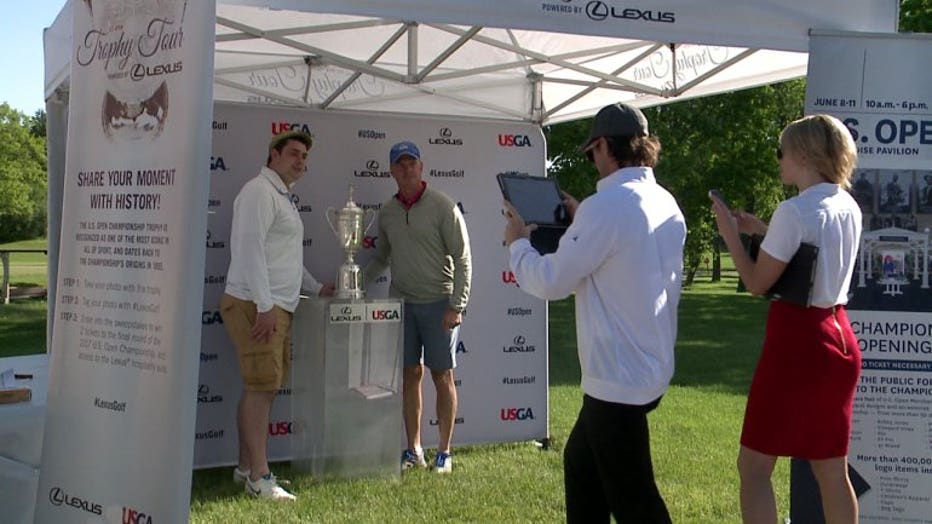 "The U.S. Open is bigger than just golf, so we thought there would be people who happened to be walking through a park that might be like, 'Wow, this is really cool.' To see it and be part of history," said Chet Hendrickson, golf services manager for the Parks Department.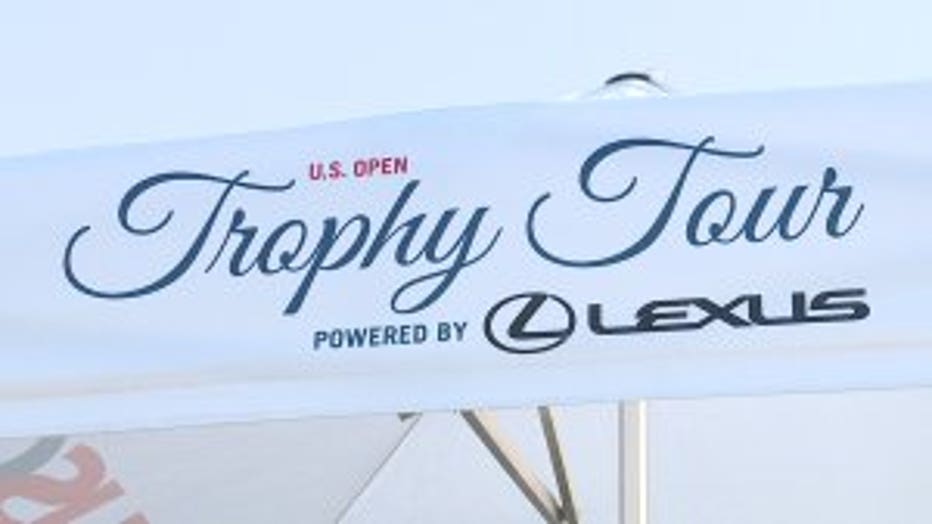 The U.S. Open is golf's second-oldest major, and for fans, the trophy represents a brush with that history.

"If you look at some of the names, locally, Andy North is on there. I didn't realize Ernie Els had won it twice. Tiger's name is on there three times," said Doug Oglesby of Wauwatosa.

"You get to see the greatest golfers in the world and their names are on that trophy. We all aspire for that right? It'll never happen to me. I'm too old, but I think that's what it is, to appreciate the greatness," said Greendale's Danny Hensel.

The excitement and anticipation for Wisconsin's first-ever U.S. Open is spreading to courses all around the state.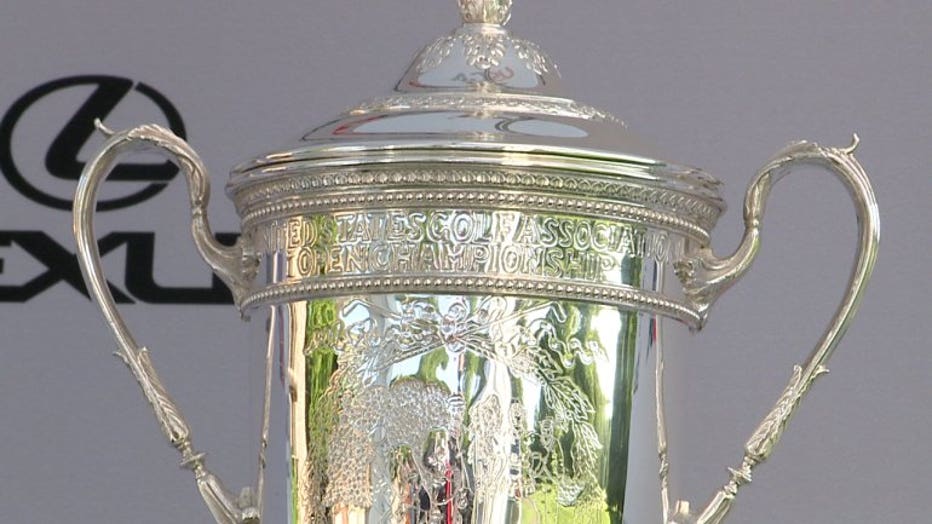 "A lot of our introductory golf lessons, we're seeing a little bit more uptick in people wanting to play, and I think we'll probably continue to see that after the exposure of the event into the fall and even next spring," said Hendrickson.

After all, the beauty of the U.S. Open is that, through qualifying, it's open to anyone, and staring at your reflection in silver, it's difficult not to dream.

"Maybe next year," said Hensel, with a laugh. "Maybe next year."