Two officers taken to the hospital after MPD squad involved in crash
MILWAUKEE (WITI) -- Two Milwaukee police officers were injured when their squad car collided with a vehicle on Thursday morning, November 6th.

It happened around 10:30 a.m. near N. 79th Street and Silver Spring Drive.

Police say the officers -- a 39-year-old woman with 14 years of service and a 43-year-old woman with 13 years of service were headed westbound on Silver Spring Drive -- approaching N. 79th Street when a driver attempted to turn northbound in front of the squad car.

The driver's view was blocked by a truck, and the vehicle accelerated to attempt to get across traffic, according to police.

Police say the driver pulled directly in front of the squad, and the officers were unable to avoid a collision.

Both officers had to be taken to the hospital.

The driver, an 85-year-old woman, was cited for failure to yield. She wasn't injured.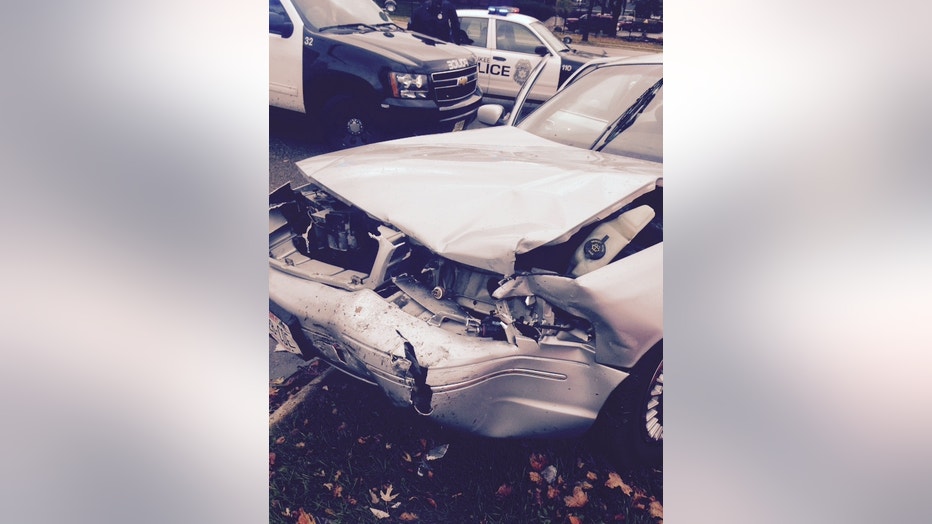 MPD squad involved in crash