Two drug counselors at addiction facility found dead of overdoses


WEST BRANDYWINE, Pa. – Two counselors at a Pennsylvania addiction treatment center were found dead Sunday of drug overdoses, according to the Chester County district attorney.

Emergency responders found the counselors in their own rooms at the Freedom Ridge Recovery Lodge in West Brandywine Township around 2:15 p.m.

"If anybody is wondering how bad the opioid epidemic has become, this case is a frightening example," District Attorney Tom Hogan said in a press release. "The staff members in charge of supervising recovering addicts succumbed to their own addiction and died of opioid overdoses."

The two were in charge of helping the six residents of the halfway house with their daily routines. They were also the entrusted with the keys to the residents' medications.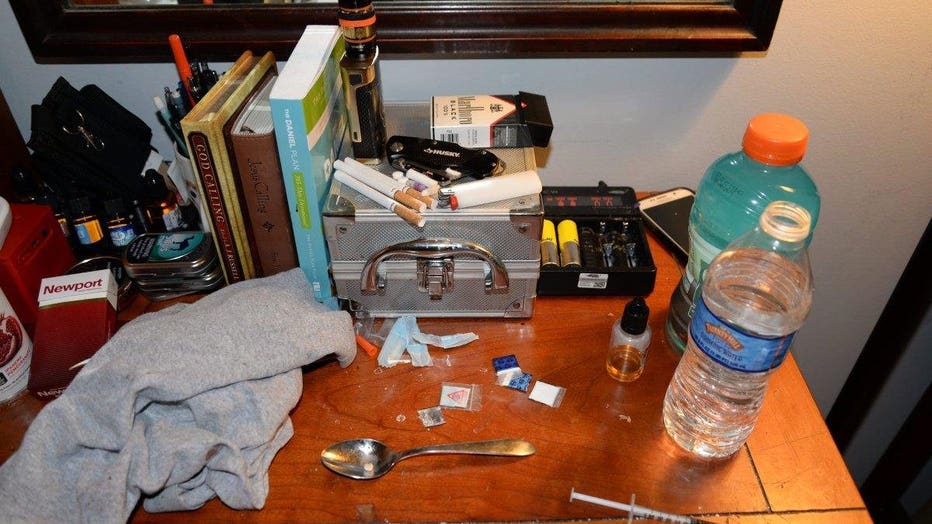 Inside the room of where a counselor at a Pennsylvania drug addiction treatment center was found dead of an apparent opioid overdose. (Chester County District Attorney's Office)


Police found needles and baggies stamped with "Superman" and "Danger/Skull & Crossbones" logos near their bodies. Preliminary toxicology tests were positive for both heroin and fentanyl, according to the district attorney.

"Opioids are a monster that is slowly consuming our population," Hogan said.

According to the latest study from the Centers for Disease Control and Prevention, opioids killed 33,000 people in the United States in 2015, more than any year on record. About half were from prescriptions.

Hogan warned people that the baggies likely contained the highly potent pain killer fentanyl, saying, "We will not even let law enforcement handle them without special precautions because of the extreme danger of death or injury."