Two charged in murder of Milwaukee scrapyard owner


MILWAUKEE -- Two men are now charged in connection with the murder of Shawn Jenkins on Milwaukee's northside. Jenkins was found dead at Midtown Auto & Metal Recycling near 31st and Burleigh at the end of October 2011. Jenkins was the owner of the business.

The accused includes David Byrd and Jimmy Williams. Byrd faces charges of first-degree intentional homicide, possession of a firearm by a felon, first-degree reckless injury and armed robbery.

Williams faces a felony murder charge.

According to the criminal complaint, Byrd and Williams and a third person, Derrick Byrd, went to the scrapyard where they were "going to 'whoop' the victim and take his money." When Jenkins was leaving the scrapyard, David Byrd ran up to Jenkins and pulled out a gun. Jenkins ran and tried to get away from David Byrd. But moments later, out of the view of Williams, David Byrd allegedly shot Jenkins several times.

Derrick Byrd and David Byrd both jumped into Jenkins' car and drove away from the scene.

The complaint also shows the gun used in the murder of Jenkins was also used in the armed robbery of a man on October 7, 2011. The victim had just purchased beer at a corner store near 27th and Wells. He noticed the suspect who had a gun with a "beam" on it -- so he started to run. In the process, the victim heard gun shots and was hit. He fell to the ground. The suspect then approached the victim, took money and a cell phone, and took off. The Wisconsin State Crime Lab compared brass shell casings found after the robbery with those found at the murder scene, and determined they were shot from the same firearm. The District Attorney is looking into whether the gun is connected to additional violent crimes.

Jenkins' son, Brandon, says his family knows Williams. Williams is described in court documents as the getaway driver. "My dad was always the guy I looked up to - making people laugh, going fishing. Just to learn that people could do something like this, it hurts. It's always going to hurt," Brandon Jenkins said.

If convicted on all the charges, David Byrd faces up to life in prison. Jimmy Williams faces up to 55 years in prison if found guilty of the charge against him.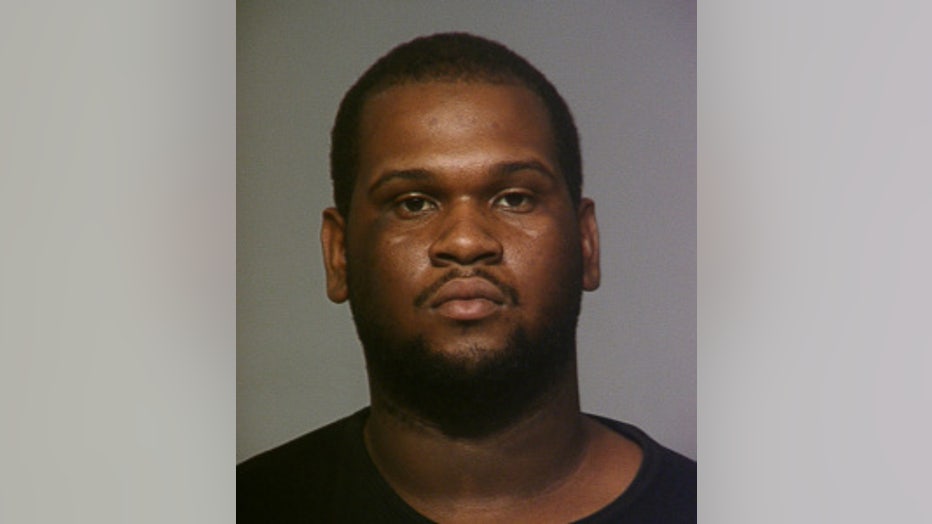 In February, 21-year-old Derrick Byrd and Navidia Bolden were also charged in connection with the Jenkins murder. Byrd was charged with felony murder and faces up to 55 years in prison if convicted.

Bolden is charged with unauthorized use of personal identifying information, party to a crime. If convicted, she could face up to six years in prison.